Digital & Marketing Strategy
How Virtual Marketing Can Help Maximize Customer Engagement
Published on 30 November 2021 - 6 minutes of reading time

Virtual marketing is a strategy that has been growing over the past decade. It became even more critical during the Covid-19 pandemic when in-person communication was severely limited. Online marketing provides greater visibility at a lower cost, so your company can grow faster. 
Several marketing strategies work well in the digital world. These include content creation, search engine optimization (SEO), email communication, social media, and pay-per-click (PPC) advertising.
In this article, you'll learn:
What virtual marketing is
Why you should use it
Virtual marketing techniques
What is Virtual Marketing?
arrow_drop_down
What is Virtual Marketing?
Why Use Digital Marketing?
Presence in the Virtual or Digital Space
Increased Visibility Worldwide
More Economical
Faster Growth
Virtual Marketing Strategies
Content Marketing
Search Engine Optimization (SEO)
Email Marketing
Social Media Marketing
Pay-Per-Click (PPC) Advertising
Summing It Up
What is Virtual Marketing?
Virtual marketing involves using carefully planned online or digital techniques to reach sales objectives. It replaces traditional in-person strategies like networking at seminars, face-to-face meetings, or trade shows. 
This type of marketing can also have other names, such as:
Online marketing
Viral marketing 
Virtual marketers use content marketing, SEO, email marketing, social media, and pay-per-click (PPC) advertising to attract and engage customers. They may work independently or in a digital marketing agency, offering services to companies that want to improve their web presence. 
Caspian Digital Solutions
Petaling Jaya, Malaysia
Advertising & Display
Digital & Marketing Strategy
Marketing & Advertising
MRG Enterprise Inc. / MRG-nation
Tokyo, Japon
Advertising & Display
Digital & Marketing Strategy
O2 Media Group
Giza, Egypt
Digital & Marketing Strategy
Marketing & Advertising
Web Development
Digital & Marketing Strategy
E-commerce
Mobile & App Development
Development & Product
Website Creation Software
Pencil Designs
New Cairo City, Egypt
Digital & Marketing Strategy
Web Development
Why Use Digital Marketing?
As mentioned above, virtual marketing became a more urgent topic after many people were housebound during the pandemic, and businesses quickly adapted to this change.
Clients performed more web searches and purchased more products online.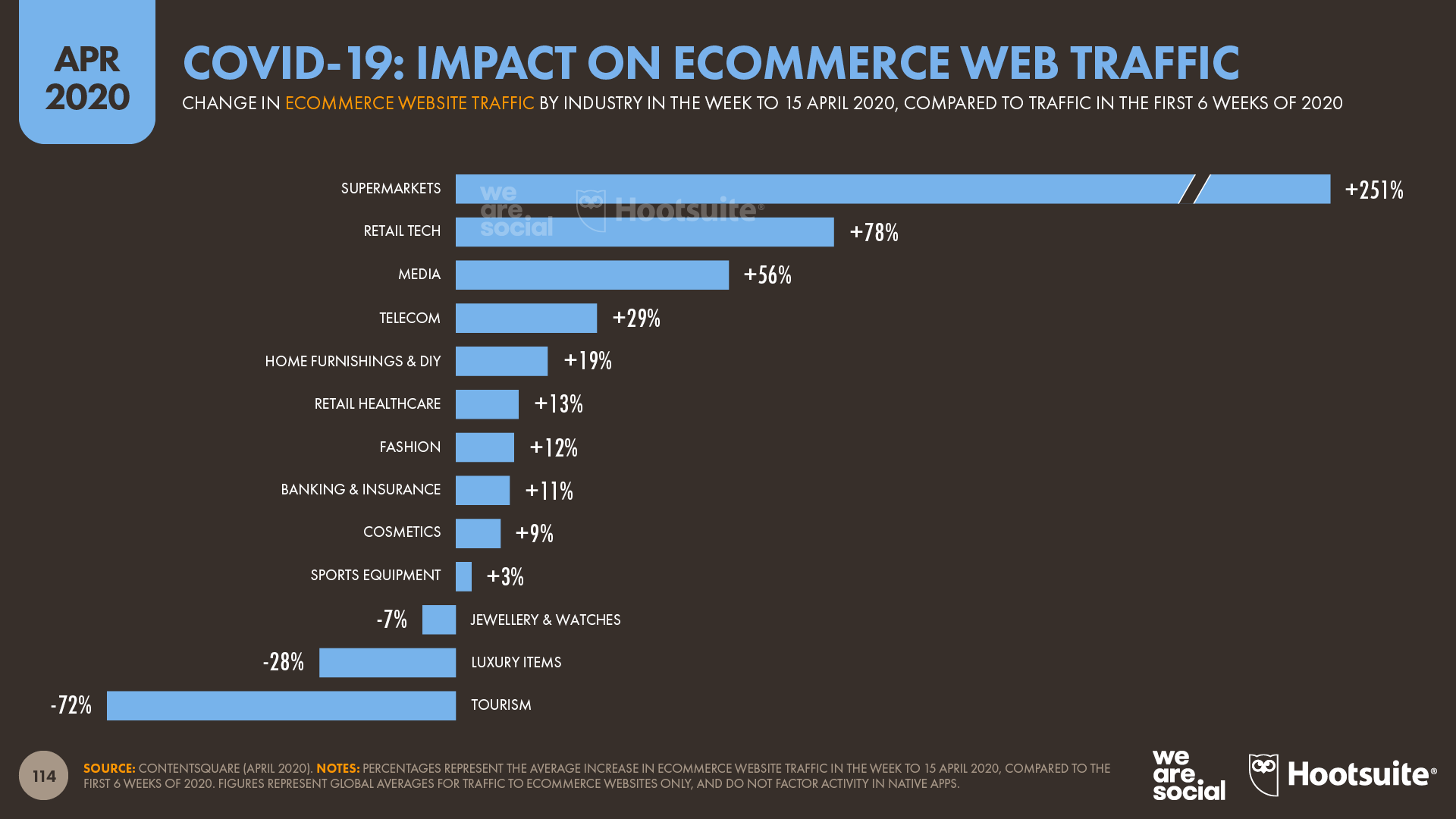 At the same time, statistics show a decline in traditional methods of finding a service provider, such as asking a friend for a referral. 
There are several specific reasons to develop a digital marketing plan. You can increase your company's visibility, save money, and grow more quickly. 
Presence in the Virtual or Digital Space
Most prospective clients search online when they want information about a product or service. If your business is sharing content that's useful to them, then they'll conclude that you're a reliable source of help. 
Increased Visibility Worldwide
Expertise is invisible, but the internet allows you to make it visible through strategies like blog posts or webinars. Clients can access virtual events repeatedly, significantly increasing the potential audience. Web content is also available 24/7 from anywhere in the world, making it easier to expand geographically. 
More Economical
Digital marketing almost always saves time and money as compared to traditional alternatives. It eliminates most travel, and companies that focus on digital leads enjoy higher profits. 
Faster Growth
Businesses with higher profit margins can grow more quickly since they can invest more in further marketing efforts. Companies that focus on digital business generation also benefit from being where the potential clients are looking. 
With internet use increasing every year, businesses must develop a solid virtual marketing strategy. The future is promising for those who embrace new technology as it develops. 
Virtual Marketing Strategies
To get started with digital marketing, you first need a website. Once that's in place, you can use several strategies to increase visibility and engagement. They include:
Content marketing
Search engine optimization (SEO)
Social media marketing
Pay-per-click (PPC) advertising 
Content Marketing
Content marketing involves creating and distributing digital materials like blog posts, webinars, ebooks, podcasts, or courses.
Blog Posts
Blogs allow you to show your industry knowledge through the creation of high-quality content. They can help boost organic traffic to your website when you rank for keywords. 
In addition to articles for your company's site, you might consider creating guest posts for other blogs or online publications. Writing this type of content increases your visibility and credibility. You may also be able to build backlinks to your website, making it easier for people to find you. 
Webinars
Webinars are virtual events that permit you to share your knowledge or opinion with a target audience. They give you the opportunity to present yourself as an authority on the topic. 
Traditional webinars typically last about 30 to 45 minutes. However, shorter ones between 10 and 15 minutes are also becoming more popular. 
The pandemic led to an explosion of webinars, so quality is more important than ever before. A virtual event platform can help you increase audience engagement through:
Live question and answer capabilities
Embedded videos
Polling
Chat
Virtual attendance tracking
Engagement scoring 
eBooks
By writing an eBook, you can share a significant amount of detailed insight about a topic. When you offer valuable information like this, people are usually willing to answer a questionnaire or sign up for an email newsletter in exchange for access to the material. 
Podcasts
Podcasts are audio recordings that allow your audience to access your content while on the go. They can listen while in the car, walking, or performing other tasks. As a result, your potential public is larger. 
You can use a podcast to talk about your industry, including niche topics. Featuring expert guest speakers can bring greater visibility and make the content more valuable. 
Courses
Offering courses or certifications can be an excellent strategy for your company because it brings more user engagement while building product and brand awareness. People take advantage of the training opportunity to learn more and advance their careers. 
Search Engine Optimization (SEO)
Search Engine Optimization is a way of improving the organic traffic to your website. By applying specific strategies, you can increase both the quality and quantity of unpaid traffic. With more site visitors you can engage with a larger audience. 
SEO betters your chances of being found when internet users search related terms. You need to understand the keywords to target and develop content that includes them. It takes a lot of work, but it's worth the time and effort to grow your business. 
By working on SEO, you can provide users with a better experience through valuable content. You may also be able to decrease the amount spent on paid advertising. Overall, you'll boost your brand's credibility. 
Email Marketing
This strategy was one of the first in online marketing, and people are used to getting flooded with emails. To get your audience's attention, you need to send engaging, personalized messages. Here are a few tips:
Target carefully

: Break your list into segments, separating prospects from established customers. In this way, you can send more appropriate content to each group.

Change the sender line

: Make it look like a person's name instead of a company email address.

Subject line

: Put the recipient's name in the subject line to catch their attention.

Celebrate milestones

: Send messages for users' birthdays or anniversaries.

Be considerate

: Avoid sending emails on holidays or at times of the day when people would be sleeping. 
Social Media Marketing
Social media platforms like Facebook, Instagram, Twitter, and LinkedIn allow brands to connect with an audience in a more informal way. They can also help increase brand recognition and drive website traffic. Several fun tactics help engage internet users:
Polls: You can get feedback and connect with the community you're building by starting conversations. 

Contests or Giveaways

: When you offer a giveaway or contest, you can ask users to share the post, tag a friend, and comment to enter the drawing. These actions help increase your reach and generate more brand awareness. 
Employee/Customer Spotlight: Highlight employee accomplishments, customer success stories, and more. 

Behind the Scenes

: Help followers get to know your business by showing what goes on behind the scenes of an event or creative process. You can post a series that provides content for several weeks. 

Short Videos

: Videos are extremely popular with social media users and drive a significant amount of engagement. People tend to scroll through static picture posts quickly without stopping to read much. Video content can catch someone's attention much more easily. 

Influencer Collaboration

: Social media influencers have large followings and can influence their community's behaviors and purchasing decisions. This marketing strategy can also improve customers' experience with your brand. 
Pay-Per-Click (PPC) Advertising
Pay-per-click advertising involves paying a certain amount of money to get your website or content seen by a specific audience. Google AdWords and Amazon are some of the most popular PPC channels, and Facebook also provides this type of promotional strategy. 
On Google AdWords, you set a budget for a specific keyword that you think people are searching for. It must be as relevant as possible to the content on your site. 
Amazon PPC shows sponsored products to customers who use certain search terms. Social media PPC also allows you to put specific content in front of a chosen audience. You can choose the group using targeting tools. 
Summing It Up
Viral marketing enables you to connect with clients and potential leads around the globe quickly and efficiently. By setting up email and content marketing, SEO, social media ads, and PPC, you'll be prepared for success in today's digital world.