Surround yourself with the best agencies
From web design to advertising campaigns, we guide you to the right marketing agencies.
100% free - Fee is charged to agencies willing to collaborate with you.
arrow_downward
Which services are covered
Marketing & Advertising services. No softwares, no medias.
They talked about us in the press
1k
Successful collaborations per year
What kind of agencies are selected?
The best ones, but not necessarily the biggest ones.
Shortcut Advertising
What a client said about thems:
The Belgian Homeless Cup was offered by the professional football league the opportunity to communicate on a national level (television, press, Panini-album). We asked Shortcut to help us define our strategy (which target group, which message, which approach) and to come up with a product in the form of a campaign image and slogan.
Bert BallegeerDirector, Belgian Homeless Cup
PROFIRST Intl.
What a client said about thems:
Excellent team, flexible and very professional
Steph JoirisCreative Partner, Adjust
EVO Group
What a client said about thems:
Agence sérieuse, communication et travail efficace.
Daniella DuckaertComptable, Expertia
Dupont Lewis
What a client said about thems:
L'agence Dupont Lewis nous accompagne en communication RP, branding et Social Media depuis notre implantation en France en 2016. Composé d'une petite équipe de passionnée, focalisée 100% Food, l'agence se démarque par la créativité de ses stratégies de communication et par son service ultra-personnalisé. Elle est capable d'être réactive sur des sujets très ponctuels mais également de définir des stratégies de communication et de positionnement sur le long terme grâce à la proximité et la disponibilité des équipes et du top management. Notre expérience avec l'agence Dupont Lewis ce 2 dernières années à été absolument excellente ! Nous souhaitons d'ailleurs continuer notre partenariat avec l'agence sur le long terme.
Maxime LestringantHead of France, Five Guys
Superkraft
What a client said about thems:
Een super tof, hands-on team waarvoor niets teveel is. Vragen en problemen worden direct aangepakt. Ik ben zeer tevreden van hun service en klantencontact.
Steven Van VlasselaerZaakvoerder, 2VRent
Pixelis
What a client said about thems:
Pixelis has been supporting us on new Brand positioning and packaging revamp projects I have worked with different teams among the agency. They are all highly committed and reactive. They are creative and often come up pro-actively with new ideas. And most important point for me: their integrity. They deliver what they said during the pitch. Working with them is a real pleasure and I highly recommend.
Gregory FaureInnovation Director Europe, Princes Foods
Zee Group
What a client said about thems:
Je collabore avec Zee Media depuis a peu près un an et demi pour l'accompagnement de notre marque Dolby Cinema en campagne SEA fil rouge et sur plusieurs campagnes réseaux sociaux autours de films événements ou d'ouvertures de salles. L'agence est sérieuse, ma responsable de compte à l'écoute, l'optimisation des campagnes est faite de manière solide, le reporting fourni est bien complet. L'agence est pro-active et propose régulièrement des nouveaux produits/formats/offres. Je recommande définitivement cette agence.
Aurélie HAYONSenior Marketing Manager, Dolby Cinéma
BBS
What a client said about thems:
Refonte totale du site internet corporate
LattèsDirecteur communication, SOPIC
LaMagnética
What a client said about thems:
La Magnética son para nosotros la empresa referencia en marketing online y estrategia digital en el sector turístico. No conocemos otra empresa con tal nivel de conocimiento y que nos ofrezcan una garantía de resultados igual. Tenemos total confianza en ellos gracias a su profesionalidad y calidad en el servicio.
Gemma OllerOnline Makreting Manager, Costa Brava Tourist Board
EVerythink PR boutique
What a client said about thems:
Everythink PR is our Media and PR Agency last 4 years. They are an amazing team, very professional and well dedicated to the client needs. We trust them all our communication  strategy and we feel that they are part of our team. Antonio Gonzalez CEO ARP IMPORT WTF SMART STICKERS JUSTO STORES
Antonio GonzalezCEO, Arp Import
Comith
What a client said about thems:
Create flyers, cards, communication etc.
Charlotte BuysseB2B Sales Assistant, Wonderbox
Mayple
What a client said about thems:
Our ad campaigns are performing well, and website traffic has increased. Leveraging a comprehensive yet easy-to-use platform, Mayple facilitates collaboration between all relevant stakeholders. Their onboarding process sets them apart from other providers.
Michael KantorOwner, Kantor Kedem Architects
The Mood Project
What a client said about thems:
La experiencia con Mood ha sido fantástica. Planteamos un concurso a través de la plataforma y seleccionamos su propuesta por estratégica. Era un proyecto para reposicionar la marca y diseñar el plan estratégico de comunicación. Durante la fase de Reposicionamiento estratégico fuimos desgranando la esencia de la compañía y construyendo la transformación de nuestra marca sin perder el foco y con eficacia. En los workshops participábamos personas de distintas partes de España, y Mood se adaptó a esta situación, optimizando al máximo cada reunión. Mood creó desde el primer momento un excelente clima de trabajo, y la confianza en ellos aumentó taller a taller, entregable a entregable. Dada la confianza en la calidad de su trabajo y visión, una vez acabado este proyecto continuaron con otros dentro de la compañía. Destacaría su capacidad para entender nuestro negocio en muy poco tiempo y su visión estratégica, realista pero a la vez innovadora. Acciones con contenido y con sentido.
Jorge AguilarDirector de Marketing, TRADE CORPORATION INTERNATIONAL SAU
Poixel
What a client said about thems:
When I first saw your work I had a good impression about what you deliver, but I couldn't know what I need exactly and I was afraid of not getting what I want. Your experience & knowledge got me disposed of my concern. The work was amazing & it was beyond my thoughts. I suggest for every entrepreneur to meet you in person and discuss the ideas and I'm certain that they will insist to work with Poixel.
Mohamed Al MaroufFounder, Aitch Aitch
Dropsolid - The Digital Experience Company
What a client said about thems:
Nieuwe website bouwen in vernieuwde branding met ruimte voor snelle opbouw van pagina's met herbruikbare blokken.
Lieselot HuysmanMarketing operations coordinator, Teamleader NV
Clockwise Software
What a client said about thems:
They were able to quickly stabilize the project by asking the right questions for development and facilitating communication. The team used weekly sprints to ensure they understood the requirements, and ultimately built a high-quality product.
Raif KablaouiCEO, KP Technology GmbH
Optimize 360 Agence de Référencement
What a client said about thems:
improve natural SEO and write 2 blog articles per day
Gaelle MetteyCEO, ZEPHYRE
Adjust
What a client said about thems:
Super service ! Équipe disponible et réactive.
Simon BENALIProject Coordinator, Profirst
ESCAL Consulting
What a client said about thems:
We worked with Escal Consulting on a PR assignment. They have shown professionalism and managed to get results rapidly. They are very inventive to make you appear in the press. I strongly recommand working with them.
Theodore MonziesPresident, Eurecab
Biggerband
What a client said about thems:
Le projet réalisé par Biggerband pour la Maison Dior Parfums était d'une envergure colossale, et surtout...jamais fini! Après des mois d'allers-retours sur tous les sujets possibles et imaginables, je dois dire que la qualité du résultat est très très satisfaisante. Nous avons beaucoup évolué par rapport au début du projet, ce qui me paraît naturel lorsque l'on travaille main dans la main avec des professionnels performants et soucieux de délivrer le meilleur résultat possible. Pour être honnête, nous avons même modifié le brief en cours de route à plusieurs reprises. Mais ça n'a jamais découragé l'agence, qui a su affronter TOUS les rebondissements qu'on imagine quand on touche à l'image d'une grande Maison de luxe. Que dire de la réactivité et de l'accessibilité des personnes qui ont travaillé sur ce projet… ? Simplement que j'ai eu le chef de projet en speed dial pendant 1 an, aussi bien pour des discussions stratégiques que pour des détails infimes sur la plateforme, en passant par les quelques dizaines d'appels concernant des bugs qu'il a dû résoudre dû jour pour le lendemain, ou des revues de presse de 2600 pages à créer à la mano en mobilisant presque toute l'agence…et qu'il n'a jamais craqué. Je peux dire avec certitude que leur patience a été à toute épreuve, comme leur ouverture d'esprit. Ces attributs que l'on n'utilise pas souvent pour décrire les Maisons de luxe, connues pour vouloir tout tout de suite et exactement de la façon dont elles le veulent. Biggerband apporte une certaine dose d'humilité et d'humanité qu'on pourrait trop vite oublier dans un milieu comme le nôtre. Chapeau. Un vrai plaisir. Notre projet aujourd'hui est définitivement BIGGER grâce à eux, et nous l'avons sans nul doute réalisé en BAND(E).
Caroline FlorenceAttachée de Presse Internationale, PARFUMS CHRISTIAN DIOR
New Step Media
What a client said about thems:
Looking for creative performance digital agency
Mohammed IbrahimMarketing director, Delta sleep USA
148 - Agence de communication
What a client said about thems:
Je n'ai eu que des retours positifs sur le Tumblr, bravo ! Le rendu est très bien, très bon boulot de votre part :)
Constance Ania
Essencius A/S
What a client said about thems:
"Både forbrugere, forhandlere og medier har taget konceptet til sig og på den måde bidraget til at hylde kvinder og give børn rundt om i landet flere skønne oplevelser. Desuden har THE PANDORA TOUR været med til at skabe en endnu bedre relation til bloggere og journalister, fordi der har været så mange sjove, hyggelige og medrivende historier at fortælle." Helen Rosenkjær Koppel Jensen, Marketing & PR Director, PANDORA Nordic
Helen Rosenkjær Koppel JensenNordic Marketing and PR Director, Pandora
Bake250 Digital Agency
What a client said about thems:
Colaboramos en múltiples proyectos tanto técnicos como no técnicos. En este último año Bake nos ha ayudado a re-posicionar nuestra marca, a gestionar de un modo más eficaz la comunicación, a desarrollar distintas webs, ...
Lluís Llavina SerraCo-Fundador, The Mulligan Factory
Factoría de Proyectos
What a client said about thems:
"Tuve la oportunidad de conocerles hace tres años en un proyecto como director médico de PALIACLINIC y al incorporarme como Director del MACA, Master en la Universidad de Barcelona, no he tenido ninguna duda en volver a contactar... Demuestran pasión en todo lo que hacen, transmitiendo sensación de ser parte del equipo, a pesar de tratarse de un proveedor externo. Nuestra relación personal y profesional es extraordinaria." Francesc Fatjó, Director Màster Máster Apicado en Calidad Asistencial, Universitat de Barcelona
Francesc FatjóDirector General MACA, Universitat de Barcelona.
Oh! my brand
What a client said about thems:
Trabajar con OhMyBrand! ha resultado una experiencia fantástica. Gente responsable y flexible, con iniciativa y sobre todo muchas ganas. Se anticipan a tus necesidades, dan soluciones y están a la última. Han modernizado nuestra página web y esta ha dado un vuelco de 90 grados. Ahora es una página cómoda para el usuario y una magnífica carta de presentación de nuestra editorial. Seguiremos trabajando con ellos, sin duda.
Natalia MosqueraEditora, Ediciones La Cúpula
Dynamic Creative
What a client said about thems:
Revoir notre communication digitale pour être plus punchy face à nos concurrents
ALSResponsable technique, Arts & Lettres Signalétique
Anais Digital
What a client said about thems:
Installer l'approche UX dans la reflexion des projets et devenir plus customer centric.
veronique marichalDigital Manager, Sodexo
The Crew Communication
What a client said about thems:
We have worked with The Crew Communication to develop our new website. The project had some challenging deadlines but that did not scare them off. The team showed great flexibility, rapidity of execution and creativity without jeopardizing quality. Thank you to the very talented team!
Caroline PirardMarketing Manager, N-SIDE
Digital Advice Group
What a client said about thems:
We worked with Digitag in order to increase the visibility of a new advertising campaign for one of our clients. Thanks to the analysis and implementation of new digital tools, the campaign received an outstanding amount of reach and engagements creating a large follower base. We worked in an agile way to maximize the value for our clients and to optimize their budget according to their evolving needs. It's helpful because it allows the stakeholders to change the scope of the project and to be really flexible according to the results of the different channels and strategies. Sacha and his team were really helpful and help us to succeed this digital campaign.
David HekkersManaging Director, Noûs
Talentum Digital
What a client said about thems:
Pasamos por varias agencias con mala experiencia, hace cuatro años me visitaron, les atendí pensando que no me interesaría pero me parecieron frescos, preparados y serios. A día de hoy me siguen llevando las campañas en internet y sobretodo se preocupan para mejorarlas.
Toño CompásDirector, Ritmo y Compás
Equinoa
What a client said about thems:
Develop our digital strategy through different ads campaign
Yoann EscobarProdcut Owner, Creacard
EvolveDigitas
What a client said about thems:
Great job done by the company in terms of scaling the business and driving capabilties in e-commerce and other digital ,social and influencer network. Very professional and global outreach.well utilised and within budget . Great PR and Digital team. Strongly recommend.
Arti MahajanDirector, Takshila learning
PURE illusion
What a client said about thems:
Une agence professionnelle, réactive, et fiable !
Mme DubiéRH, Fidérim Consulting
deBottomLine
What a client said about thems:
We launched our B2B platform in Europe and we wanted to support this business with simple but rich email marketing strategy. Steve and Veerle where great to get us up and running. Their business acumen, understanding about customers & consumer needs and their technical knowledge was great asset to set us in the right direction as well as helping us achieve amazing results. Always accessible and willing to help us. Their proactive and fun approach made our team stay focus on the fundamentals. They are not complaisant and would challenge us to ensure we take the best approach to satisfy our customers while archiving our objectives. Definitely would recommend them.
Gustavo GerzanichHead of Wholesale, Levi Strauss Europe
sendian creations
What a client said about thems:
Great guys, Great innovation, Best digital planning Ever
mohamed magdysales manger, Eagle tech
Djm Digital
What a client said about thems:
Create 2 applications IOS / ANDROID to become more mobile friendly
Mathieu ChrétienFounder, Tribu News
Atypic
What a client said about thems:
À la suite d'un pitch organisé pour la création de notre nouveau nom et le rebranding complet de notre réseau d'agence, Atypic à su se démarquer par une approche très créative ainsi que l'apport de solutions concrètes et efficaces. Tant sur le choix des médias, la création des supports prints et la maîtrise du digital, Atypic nous a permis en un an, de dépasser les objectifs que nous leurs avions fixé. Au-delà de nos attentes, Atypic à fourni un réel service immersif.
Marie LedeganckCEO, Propriété Privée
OFCORES
What a client said about thems:
L'objectif était d'organiser une conférence pour notre client. 100 collaborateurs devaient recevoir une information lourde concernant les budgets de l'année suivante. On devait donc trouvé une idée pour faire passer l'info de manière smooth
Thibault MachurauxCrisis Conference, Keybox Productions
Wirelab
What a client said about thems:
Wij hebben een samenwerking gevonden met Wirelab. Wirelab produceert voor ons de platformen en onderhouden deze zeer correct. Vooral het meedenken en de pro-actieve houding m.b.t. de ontwikkeling van onze platformen stellen wij zeer op prijs. Wirelab komt met innovatieve ideeën en creaties en zijn zeer flexibel en weten meteen vanaf dag 1 waarover zij spreken. Daarbij hebben zij ons enorm goed geholpen en vooral goed geadviseerd m.b.t. het overnemen van 2 bestaande applicaties. Hadden wij dit eerder geweten, dan hadden we veel eerder samen kunnen werken als het aan ons ligt.
Jeffrey van TiggelhovenEigenaar / Account Manager, Webova Nederland
Black Pizza
What a client said about thems:
BlackPizza a créé l'identité visuelle d'ekWateur, et est en charge de la refonte de nos interfaces. Nous apprécions beaucoup la gestion de projet et la créativité de cette agence !
Marine LE BIHANResponsable Communication, ekWateur
AB4 Systems
What a client said about thems:
AB4 Systems developed a web application for a financial institution to use in collaboration with a third-party agency. The app has English and non-English versions and allows users to print questionnaires. AB4 Systems successfully delivered the application in three months to meet a critical data collection deadline. The team made smart suggestions to improve product quality. Communicative and organized, AB4 Systems proved to be a reliable development partner, which fostered further collaboration.
Vlad GrigorasSenior Social Protection Economist, The World Bank
POP Communications
What a client said about thems:
POP communications deliver great service, value for money to achieve the best results for your budget. The team is experienced, friendly and dedicated to achieve success for your campaign. Love working with them and loved the results even more.
Berna BurgerCentral Consumer Marketing Manager, BIODERMA
ELSE & BANG
What a client said about thems:
J'ai eu le plaisir dans le cadre de mon travail dans le domaine de la communication digitale de solliciter ELSE & BANG. Une équipe très dynamique et très performante que je recommande vivement pour ses prestations de qualité.
Frédérique touitouWebmerchandiser, BUSINESS FRANCE
You're a talented agency? Join us!
Who uses Sortlist?
Decision makers from thousands of companies.

Sylvie T'Jaeckx
I was surprised by the quick and personal reply, challenging me with the right questions to determine a better briefing. This resulted in a spot on list of agencies who can help us out.

Damien Thayse
If I had to recommend Sortlist to friends or clients, well, I would say that it really saves a lot of time. From the moment I sent the message on Sortlist, two days later everything was settled! And most of all, it was relevant!

Jean Minne
I posted a project on Sortlist explaining my needs. Within two days, four agencies contacted me for a meeting. They explained what they were doing and how it fitted my needs. Finally, it went really fast with the selected agency to go forward in the process.
Read more testimonials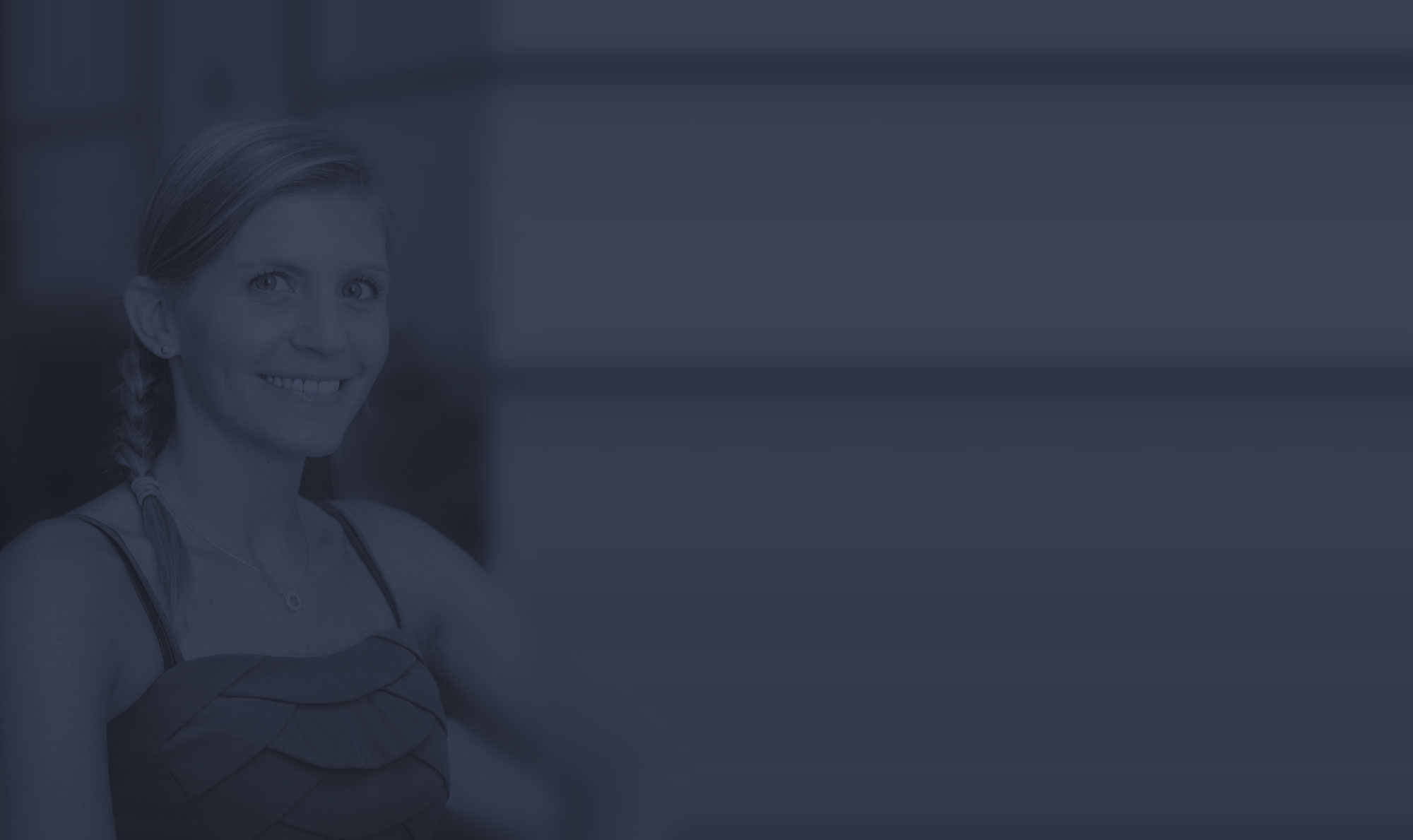 Finding an agency is quite complicated. There are plently of them and we don't really know which ones are ready and motivated to work with us. With Sortlist, they take the first step by sending a message, so it's easier. There is also a pre-selection in order to target only the best expert agencies, using many relevant selection criteria.

Jessica Fabre
Digital Communication Officer at Bourbon
Let us guide you to the best agency
From web design to advertising campaigns, we guide you to the right agency fitting your needs and budget. Then, compare and hire the one that's right for you.
100% free - Fee is charged to agencies willing to collaborate with you.