Surround yourself with the best agencies
From web design to advertising campaigns, we guide you to the right marketing agencies.
100% free - Fee is charged to agencies willing to collaborate with you.
arrow_downward
They talked about us in the press
1k
Successful collaborations per year
What kind of agencies are selected?
The best ones, but not necessarily the biggest ones.
Shortcut Advertising
What a client said about them:
Nous sommes ravis de la charte graphique développée pour notre service et du contact avec Liesbet, notre contact commercial au sein de l'agence !
Responsable Opérationnelle BUA,
The Lift
What a client said about them:
Llevamos más de 8 años trabajando con ellos. Al principio teníamos nuestro propio equipo de marketing interno, no obstante al no tener una dirección con amplios conocimientos en marketing enseguida nos quedábamos desactualizados y los competidores conseguían más resultados en Google que nosotros. Hemos probado sus servicios de creación de contenido, enalces, Adwords, Consultoría SEO y creación web y prácticamente todo lo logros conseguidos en Google es gracias a ellos.
Director Ventas,
Coyote
What a client said about them:
L'équipe de Coyote a repensé l'identité graphique de l'Historial de la Grande Guerre à Péronne et de son entité sur les champs de bataille à Thiepval avec succès. L'agence a répondu au-delà de nos attentes et ce, dès le début de notre collaboration. Réactivité, force de propositions, créativité sont les atouts majeurs de cette agence à taille humaine. Des qualités d'écoute et d'anticipation ont également contribué à une collaboration efficace. La créativité entreprise dans les différents supports nous a permis de construire une communication originale et décalée, mais toujours en parfaite cohérence avec nos objectifs et surtout dans le plus grand respect de la thématique abordée. Aujourd'hui, notre logo est applaudi par de nombreux partenaires. Une agence à recommander les yeux fermés !
Communication officer,
PROFIRST Intl.
What a client said about them:
Excellent team, flexible and very professional
Creative Partner,
Adjust
What a client said about them:
Super service ! Équipe disponible et réactive.
Project Coordinator,
EVO Group
What a client said about them:
Agence sérieuse, communication et travail efficace.
Comptable,
148 - Agence de communication
What a client said about them:
Je n'ai eu que des retours positifs sur le Tumblr, bravo ! Le rendu est très bien, très bon boulot de votre part :)
Dupont Lewis
What a client said about them:
DUPONT LEWIS with a Twist INGRÉDIENTS: 1KG d'expérience dans le monde de l'alimentaire 500gr de créativité pure 8 portions de rapidité Une grosse louche d'écoute 2 gousses de réacivité 3 cuillère à soupes de vision clients 1 tasse de simplicité 1 Zest de bonne humeur Lié le tout avec de l'engagement et de l'efficacité
Directeur Marketing,
Superkraft
What a client said about them:
Een super tof, hands-on team waarvoor niets teveel is. Vragen en problemen worden direct aangepakt. Ik ben zeer tevreden van hun service en klantencontact.
Zaakvoerder,
SECONDFLOOR
What a client said about them:
Plusieurs collaborations et toujours aussi agréable !
Co-fondateur,
Socialsky
What a client said about them:
it was a really great collaboration, the team is super dedicated!
marketing manager,
New Step Media
What a client said about them:
this guys have a great experience in marketing & consultant they so professional
sales manger,
Pixelis
What a client said about them:
Pixelis nous a accompagné dans la création d'un support digital. C'était pour nous un projet structurant pour l'entreprise et ils ont su être force de proposition, créatif tout en respectant les délais. Les équipes sont dynamiques, agréables et challengentes. Une excellente collaboration!
Responsable marketing,
Zee Group
What a client said about them:
Ayant un besoin de travailler sérieusement le référencement de notre marque et du site internet advanGO, plateforme web de gestion pour CSE, nous avons fait le choix d'un prestataire de proximité. Après consultation, nous avons opté pour l'agence Zee Media. Ce choix, basé sur une réputation et une confiance, s'est confirmé avec le temps. À l'écoute, disponible et sympathique, l'équipe Zee Media a su apporter son expérience qui contribue, aujourd'hui, à notre visibilité essentielle sur internet !
Responsable Marketing,
BBS
What a client said about them:
Big Boss Studios a pris charge la refonte de notre environnement numérique (site + app) en répondant Cahier des Charges de façon satisfaisante. Les délais et budgets ont été respectés et la communication avec l'équipe en charge du projet est excellente.
Directeur Numérique,
LaMagnética
What a client said about them:
La Magnética son para nosotros la empresa referencia en marketing online y estrategia digital en el sector turístico. No conocemos otra empresa con tal nivel de conocimiento y que nos ofrezcan una garantía de resultados igual. Tenemos total confianza en ellos gracias a su profesionalidad y calidad en el servicio.
Online Makreting Manager,
Icetulip
What a client said about them:
A great team, very professional and on-point! Starting from the consultancy to the proposals and strategies and then with all the implementation, assessment and optimization, creating an unforgettable and profitable journey. Thank you for all your support :)
Projects Manager,
Biggerband
What a client said about them:
Le projet réalisé par Biggerband pour la Maison Dior Parfums était d'une envergure colossale, et surtout...jamais fini! Après des mois d'allers-retours sur tous les sujets possibles et imaginables, je dois dire que la qualité du résultat est très très satisfaisante. Nous avons beaucoup évolué par rapport au début du projet, ce qui me paraît naturel lorsque l'on travaille main dans la main avec des professionnels performants et soucieux de délivrer le meilleur résultat possible. Pour être honnête, nous avons même modifié le brief en cours de route à plusieurs reprises. Mais ça n'a jamais découragé l'agence, qui a su affronter TOUS les rebondissements qu'on imagine quand on touche à l'image d'une grande Maison de luxe. Que dire de la réactivité et de l'accessibilité des personnes qui ont travaillé sur ce projet… ? Simplement que j'ai eu le chef de projet en speed dial pendant 1 an, aussi bien pour des discussions stratégiques que pour des détails infimes sur la plateforme, en passant par les quelques dizaines d'appels concernant des bugs qu'il a dû résoudre dû jour pour le lendemain, ou des revues de presse de 2600 pages à créer à la mano en mobilisant presque toute l'agence…et qu'il n'a jamais craqué. Je peux dire avec certitude que leur patience a été à toute épreuve, comme leur ouverture d'esprit. Ces attributs que l'on n'utilise pas souvent pour décrire les Maisons de luxe, connues pour vouloir tout tout de suite et exactement de la façon dont elles le veulent. Biggerband apporte une certaine dose d'humilité et d'humanité qu'on pourrait trop vite oublier dans un milieu comme le nôtre. Chapeau. Un vrai plaisir. Notre projet aujourd'hui est définitivement BIGGER grâce à eux, et nous l'avons sans nul doute réalisé en BAND(E).
Attachée de Presse Internationale,
Atypic
What a client said about them:
À la suite d'un pitch organisé pour la création de notre nouveau nom et le rebranding complet de notre réseau d'agence, Atypic à su se démarquer par une approche très créative ainsi que l'apport de solutions concrètes et efficaces. Tant sur le choix des médias, la création des supports prints et la maîtrise du digital, Atypic nous a permis en un an, de dépasser les objectifs que nous leurs avions fixé. Au-delà de nos attentes, Atypic à fourni un réel service immersif.
CEO,
EVerythink PR boutique
What a client said about them:
Colaboramos con EVerythink PR boutique durante la campaña de Navidad para dar a conocer, entre otras cosas, nuestra nueva línea de juguetes Technogames, y los resultados fueron espectaculares, incidiendo de forma muy clara en las ventas de los mismos. Me gustaría destacar su profesionalidad, su disponibilidad y especialmente su proactividad proponiendo acciones, ideas, sugerencias... Puedes confiar ciegamente en ellos, te sabrán guiar para que tu comunicación funcione.
Marketing Manager,
Wirelab
What a client said about them:
It's been wonderful working with the folk at WL. They offer a exceptionally professional, well-rounded, and par-deluxe digital service and experience, from the website and brandbook they've developed and created, to the the ongoing inbound marketing and service hubs we are working together on. They deliver on what they promise (and often more); their team is just a delight to work with; and their level of (last-minute-change) responsiveness is setting the record pretty high for other agencies. Kudos on their stellar work! It's a pleasure working with the team there.
Product Owner,
Black Pizza
What a client said about them:
Nous avons sollicité l'agence Black Pizza dans le cadre d'un appel d'offre. L'agence a fait preuve d'un très grand professionnalisme et d'une implication qui nous a très agréablement surpris. Je recommande cette agence à celles et ceux qui cherchent une véritable agence créative. En plus d'être aimables, serviables, et dévoués, l'ensemble de l'équipe sait faire preuve d'une grande imagination avec un travail particulièrement bien soigné. Travailler avec Black Pizza, c'est allier le professionnalisme au plaisir.
Responsable du Développement,
AB4 Systems
What a client said about them:
I recently had the opportunity to work on Nutrient IQ with AB4 Systems and my experience with this team has been spectacular, to say the least. What separates AB4 from the rest is that their primary focus from day one was always on THE RELATIONSHIP with their clients. From our initial meeting until completion of the project I was treated like family, was delivered on their promises, and most importantly when the unexpected occurred (on my end) they went above & beyond to find a creative solution. It's the little things that make this group stand out from many others I've worked with in the past.
Advisor,
datasocial
What a client said about them:
Fantástica. Abierta a innovar y crecer conjuntamente... Y luchar por lo difícil interesante, no por lo fácil inútil.
Director Digital & Social Media,
The Growth Revolution- Innovative Marketing Consulting Agency
What a client said about them:
Growth Marketing allows retail companies to test new actions, and scale their business growth. I was able to experience this first hand.
CEO,
POP Communications
What a client said about them:
Great group of professionals with ground breaking ideas, in-depth knowledge of the market and a result driven approach. We have worked with them on several projects including social media engagement and PR. I will definitely recommend them.
Consumer Engagement Manager,
Oh! my brand
What a client said about them:
Oh My Brand has designed our website in the agreed timing, with a high standard of quality and with an excellent customer service attention.
Marketing & International Manager,
ELSE & BANG
What a client said about them:
Else & Bang team always come up with great ideas and they're always open and willing to make an extra effort to guarantee your satisfaction. They've been a great help creating content for our French accounts.
Marketing As+sssitant,
La Niche
What a client said about them:
Une créativité hors norme, des solutions techniques sur mesure et une expertise devenue référence en Belgique et sollicitée aux 4 coins du Monde... Je leur fais confiance les yeux fermés!
Porte-parole du SPW,
Dynamic Creative
What a client said about them:
Nous souhaitions refondre notre site internet vieillissant. Nous connaissions déjà Dynamic Creative côté "infogérance", nous avons découvert et apprécié tout autant le côté "création de site internet".
Responsable Communication,
If we were you
What a client said about them:
If we were you is our main design / communication agency we're working with for several years now. They designed our new logo, website, ... and we couldn't be more happy about this. As we are an IT Staffing agency, it is not simple to create things for our business, but If We Were You really understands the field we're working in, which makes it easy to collaborate. If you need some creativity for your business, If We Were You is the agency you need!
Content & Growth Officer,
The Crew Communication
What a client said about them:
We have worked with The Crew Communication to develop our new website. The project had some challenging deadlines but that did not scare them off. The team showed great flexibility, rapidity of execution and creativity without jeopardizing quality. Thank you to the very talented team!
Marketing Manager,
Digital Advice Group
What a client said about them:
Projet : Mise en place d'un site e-commerce. Qualités de l'agence : proximité et disponibilité du personnel, écoute et conseils, capacité d'adaptation aux clients et aux projets, expérience et savoir-faire, créativité et innovation...Partenaire à recommander!
Etudiante stagiaire,
Wild fusion
What a client said about them:
Great agency. Worked with Wild fusion on an SEO project for our bank operating across Africa. Brilliant team. Delivered the KPI in record time. Will recommend their service anytime.
Project Director,
Infostrates
What a client said about them:
L'agence Infostratesaccompagne hotelF1 depuis plusieurs années sur le nouveau positionnement road-trip de la marque, notamment sur les sujetssuivants : refonte du site web hotelF1, réalisation de la nouvelle charte graphique et de la charte éditoriale. Infostratesa mis en place le générateur de road trip Frenchtrip.frqui permet à l'utilisateur de générer son road trip partout en France et de connecter les destinations exceptionnelles aux hotelF1. Infostratesa accompagné la marque dans toutes les étapes du projet : de la conception (UX/UI, création des contenus et pilotage projet) à la réalisation (recettage) et a collaboré avec agilité avec tous les services du groupe Accor. Infostratesest une agence à taille humaine où l'écoute et le dialogue sont rois. Agence pro-active, chaleureuse, à l'écoute et réactive.
Brand Content Manager,
Galadrim
What a client said about them:
Merci beaucoup pour votre rapidité ! C'est très agréable de pouvoir travailler aussi efficacement.
CEO,
USTS Innovative Agency
What a client said about them:
Tout est faisable avec USTS, travail d une très grande qualité et dans une belle confiance
CEO,
Talentum Digital
What a client said about them:
Servicio extraordinario con una atención muy personalizada. Trabajos de alta calidad y precios muy competitivos.
Director de Recursos Humanos,
EvolveDigitas
What a client said about them:
A passionate team well equipped with the know-how as well as in-depth understanding of client's requirements.
Digital and Brand Marketing Manager,
PURE illusion
What a client said about them:
Une agence professionnelle, réactive, et fiable !
RH,
deBottomLine
What a client said about them:
We are very proud to work with the Bottom Line as partner! TBL started up our Social Media campaign from scratch and helped us develop the specific strategy until the execution in a very short period and wel defined proces. ( within +/- 3 months time ) A very hand on approach very close to the client needs with regulary checkpoints if everything is alligned and in line with the KPI's. Always in line with the budget requirements. Steven and Veerle and Marlies a very nice people to work together in a constructive challenger role. We want to establish an long term partnership with TBL Patrick
Sales&Marketing Manager,
sendian creations
What a client said about them:
aaaaaaaaaaaaaaaaaaaaaaaaaaaaaaaaaaaaaaaaaaaaaaaaaaaaaaaaaaaaaa
aaaaaaaaaaaaaaaaaaaaaaaa,
Comith
What a client said about them:
Samenwerken met Comith betekent weten waar je aan toe bent. Alle medewerkers zijn professionals in hun job en argumenteren hun kanaal-, content- en designkeuzes. En misschien nog belangrijker: ze houden woord. Door de korte communicatielijnen slaagt Comith er bovendien in om snel te reageren. Comith denkt mee met de klant en weet de flitsende communicatiewereld te verzoenen met de tragere procedures binnen de overheid. Comith gaat resultaatgericht te werk en aarzelt niet om ook het eigen werk kritisch te evalueren.
Woordvoerder,
You're a talented agency? Join us!
Who uses Sortlist?
Decision makers from thousands of companies.
Sylvie T'Jaeckx
I was surprised by the quick and personal reply, challenging me with the right questions to determine a better briefing. This resulted in a spot on list of agencies who can help us out.

Damien Thayse
If I had to recommend Sortlist to friends or clients, well, I would say that it really saves a lot of time. From the moment I sent the message on Sortlist, two days later everything was settled! And most of all, it was relevant!

Jean Minne
I posted a project on Sortlist explaining my needs. Within two days, four agencies contacted me for a meeting. They explained what they were doing and how it fitted my needs. Finally, it went really fast with the selected agency to go forward in the process.
Read more testimonials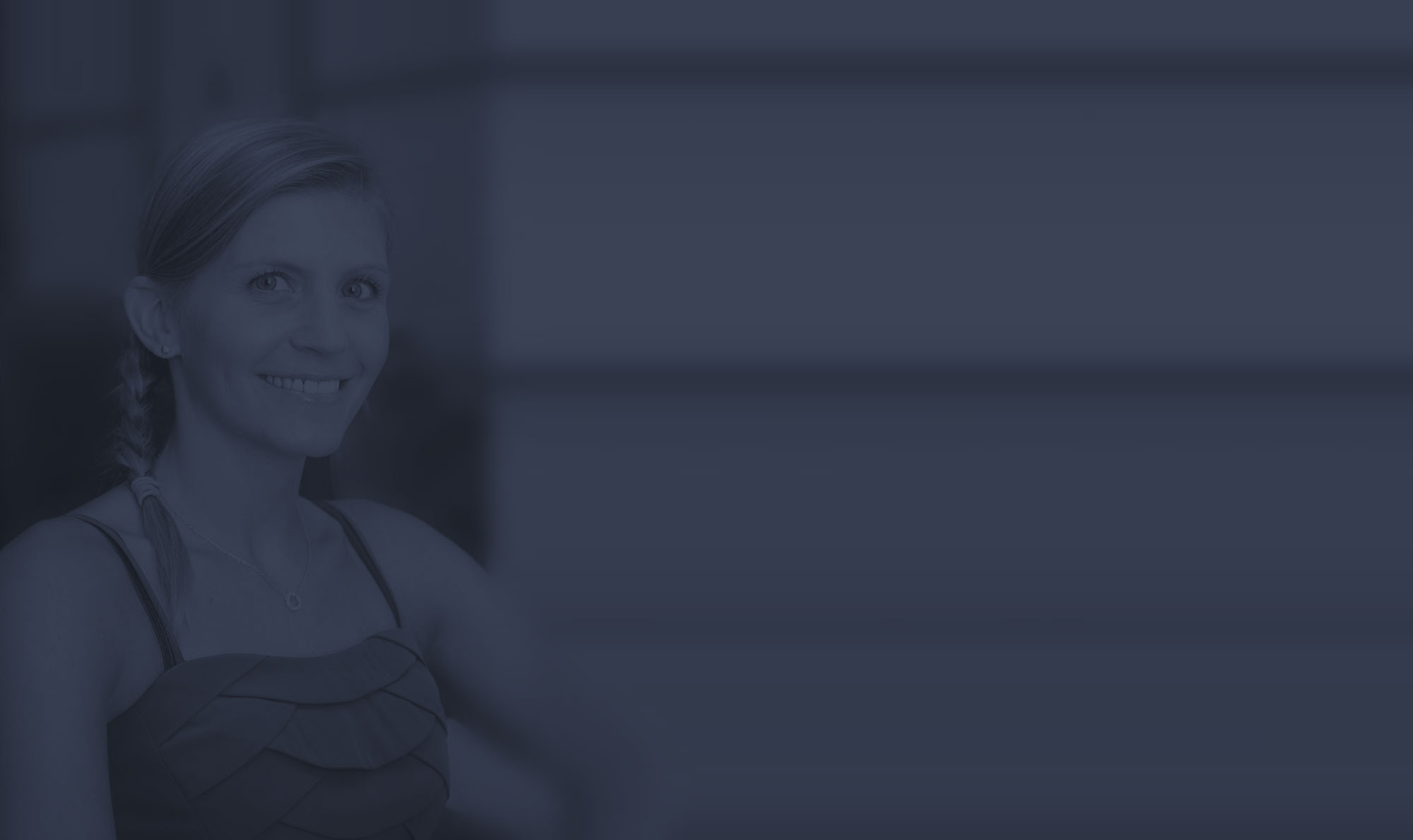 Finding an agency is quite complicated. There are plently of them and we don't really know which ones are ready and motivated to work with us. With Sortlist, they take the first step by sending a message, so it's easier. There is also a pre-selection in order to target only the best expert agencies, using many relevant selection criteria.

Jessica Fabre
Digital Communication Officer at Bourbon
Let us guide you to the best agency
From web design to advertising campaigns, we guide you to the right agency fitting your needs and budget. Then, compare and hire the one that's right for you.
100% free - Fee is charged to agencies willing to collaborate with you.