Surround yourself with the best agencies
From web design to advertising campaigns, we guide you to the right marketing agencies.
100% free - Fee is charged to agencies willing to collaborate with you.
arrow_downward
Which services are covered
Marketing & Advertising services. No softwares, no medias.
They talked about us in the press
Launch your project today!
How we guide you to the right agency.
1k
Successful collaborations per year
What kind of agencies are selected?
The best ones, but not necessarily the biggest ones.
Shortcut Advertising
What a client said about thems:
Shortcut Advertising offers a complete package; the briefing, the creative process, fully completed campaigns, on different media and a follow-up. Through different campaigns, Shortcut always got the right message and the right tone of voice, relying the world of football, it's fans and society.
StijnVan BeverCommunications & Marketing Manager, Pro League
PROFIRST Intl.
What a client said about thems:
We have worked in collaboration with Profirst on many different projects over the years. They are always very professional, creative and looking for the slightest detail that will make the perfect set.
Alexia van der StratenProject Manager, Hoet&Hoet
EVO Group
What a client said about thems:
Agence sérieuse, communication et travail efficace.
Daniella DuckaertComptable, Expertia
Pixelis
What a client said about thems:
Super collaboration avec les équipes de Pixelis. Après un appel d'offre nous les avons choisis pour la qualité de leurs présentations. Nous avons par la suite travaillé ensemble sur le rebranding et le positionnement de Bouygues immobilier au Maroc pour en faire une marque beaucoup plus premium qu'en France. Et après diffusion du résultat via Radio , journaux, interviews, conférences de presse... cela a été une grosse réussite. Merci à vous
DESVEAUXMartinDirecteur General, Bouygues Immobilier Maroc
BBS
What a client said about thems:
Equipe très professionnelle, reactive agile et humaine. Projet complexe intégrant solution metier web et mobile menée avec succès integrant équipe dédiée et stable de chef projet, ux designer et developpeurs. Je recommande fortement pour toute start up ou entreprise innovante et en transition digitale.
Philippe ABOUCEO, MyTalents
LaMagnética
What a client said about thems:
Empezamos a trabajar con La Magnètica en el año 2009 y desde entonces se ha convertido en un colaborador fundamental en la estrategia digital de la Fundación. Sus servicios van desde la consultoría técnica con informes que nos entregan regularmente y análisis sobre cómo mejorar el posicionamiento SEO a la conceptualización y diseño de nuestras páginas web y sus nuevos apartados y el asesoramiento en todo lo que está relacionado con la comunicación online de la institución. Desde 2014 con la renovación de nuestra página web, por la que La Magnètica trabajó en la conceptualización y optimización del diseño, usabilidad y funcionalidad, y con la publicación del diseño renovado del Catálogo Razonado de Pinturas de Salvador Dalí en diciembre 2017, hemos confiado en una empresa que demuestra su profesionalidad tanto desde el punto de vista de respeto de los tiempos de entrega de los proyectos y del presupuesto acordado, como de la capacidad de entender nuestras necesidades y deseos. Nuestra valoración del trabajo de La Magnètica en los proyectos pasados y en los que actualmente están llevando a cabo con nosotros no puede ser más positiva. We began to work with La Magnètica in 2009. Since then it has become a fundamental collaborator in the digital strategy of the Dalí Foundation. Their services range from technical consultancy (with regular reports and analysis) to SEO improving and conceptualization. They also help us design our web pages and new sections and give us advice on everything related to online communication. In 2014, we updated our website completely. La Magnètica worked on the new design's conceptualization and optimization, on usability and functionality. Another important project was, in December 2017, the launching of the new design of Salvador Dalí's Catalogue Raisonné of Paintings. To do so we relied on a company, La Magnètica, that showed professionalism from the point of view of respect for delivery times and for the agreed budget. They are very good at understanding our needs and wishes. Our opinion of La Magnètica's job in past and future projects with us cannot be more positive.
Cinzia AzziniDigital media, Fundació Gala-Salvador Dalí
EVerythink PR boutique
What a client said about thems:
Estupendo equipo creativo y lleno de energía que hace posible los proyectos más ambiciosos 🎈 Como Agencia del Ranking Top 100 Mujeres Líderes y su Gala Anual, han trabajado multiplicando su impacto y repercusión mediática.  Además han colaborado en proyectar mi imagen y reputación como líder de la iniciativa.
Mercedes Wullich de LlanoDirectora General, Mujeresycia & Top 100 Mujeres Líderes
Comith
What a client said about thems:
Create flyers, cards, communication, etc, for our brand.
Charlotte BuyseB2B sales & logistics assistant, Wonderbox
Mayple
What a client said about thems:
Ad campaigns have improved, and the quality of the client's website is much better than before. Professional and responsive, Mayple answers all questions to ensure project success. We're already seeing our marketing strategy in action and are pleased with the results.
Einat MeitarDigital Ad. Manager, Harel Insurance & Financial Services
The Mood Project
What a client said about thems:
La experiencia con Mood ha sido fantástica. Planteamos un concurso a través de la plataforma y seleccionamos su propuesta por estratégica. Era un proyecto para reposicionar la marca y diseñar el plan estratégico de comunicación. Durante la fase de Reposicionamiento estratégico fuimos desgranando la esencia de la compañía y construyendo la transformación de nuestra marca sin perder el foco y con eficacia. En los workshops participábamos personas de distintas partes de España, y Mood se adaptó a esta situación, optimizando al máximo cada reunión. Mood creó desde el primer momento un excelente clima de trabajo, y la confianza en ellos aumentó taller a taller, entregable a entregable. Dada la confianza en la calidad de su trabajo y visión, una vez acabado este proyecto continuaron con otros dentro de la compañía. Destacaría su capacidad para entender nuestro negocio en muy poco tiempo y su visión estratégica, realista pero a la vez innovadora. Acciones con contenido y con sentido.
Jorge AguilarDirector de Marketing, TRADE CORPORATION INTERNATIONAL SAU
Poixel
What a client said about thems:
When I first saw your work I had a good impression about what you deliver, but I couldn't know what I need exactly and I was afraid of not getting what I want. Your experience & knowledge got me disposed of my concern. The work was amazing & it was beyond my thoughts. I suggest for every entrepreneur to meet you in person and discuss the ideas and I'm certain that they will insist to work with Poixel.
Mohamed Al MaroufFounder, Aitch Aitch
Optimize 360 Agence de Référencement
What a client said about thems:
Improve web site visibility on a much more targeted audience
Stéphane RENGERCEO, SALESAPPS
Adjust
What a client said about thems:
Super service ! Équipe disponible et réactive.
Simon BENALIProject Coordinator, Profirst
ESCAL Consulting
What a client said about thems:
We worked with Escal Consulting on a PR assignment. They have shown professionalism and managed to get results rapidly. They are very inventive to make you appear in the press. I strongly recommand working with them.
Theodore MonziesPresident, Eurecab
Biggerband
What a client said about thems:
Biggerband nous accompagne depuis plus de 7 ans dans notre stratégie de communication et de développement. Réactives et créatives, les équipes sont toujours à l'écoute de nos enjeux. Notre dernière campagne « les frigos solidaires » est une énorme succès, qui ne cesse de rayonner. Merci à tous pour tout le travail accompli…et pour celui à venir !
Veronique MicardResponsable de la communication et projets digitaux, Identités Mutuelle
New Step Media
What a client said about thems:
Branding Brand awareness Approaching a new products
Mohamed yassenCo-founder, YASCO mena
148 - Agence de communication
What a client said about thems:
Une fois encore vous avez été parfaits, pros, réactifs, organisés, méthodiques, ponctuels, intelligents, souriants, efficaces, droles, patients, courtois, attentifs, studieux, constants, courageux, cléments, méticuleux, participatifs, bienveillants… Ce serait vraiment pas pareil sans vous.
Anne-Valérie Finaki
Essencius A/S
What a client said about thems:
Så nöjd över mitt beslut att välja Essencius som samarbetspartner i detta projekt. Utomordentligt genomförde och servicetänk från start till slut av ett professionellt team som fick att känna mig oerhört trygg!
Serife ÖzdemirMarketing Manager, Saether AB
Bake250 Digital Agency
What a client said about thems:
To begin with I needed a creative logo to show the concept of my new business and a website.
MalakehFounder, InterActive Collective
Factoría de Proyectos
What a client said about thems:
Contacté con su responsable de marketing, hace ya unos meses, empezamos a trabajar juntos, y hemos ido incorporando a varios miembros de su equipo para diversas funciones, desde el apoyo comercial via lead generation, diseño gráfico, web corporativa, comunicación, etc. La verdad es que es fácil trabajar con FACTORIA, siempre tienen soluciones, incluso fuera de las responsabilidades propias de marketing.
Daniel IborraCEO, CL3VER
Anais Digital
What a client said about thems:
Analyser l'ergonomie d'une app mobile, et proposer des améliorations de l'expérience client sur cette app
Yann LeboutDigital Project Advisor, STIB-MIVB
Talentum Digital
What a client said about thems:
Encantados desde hace ya mas de 2 años trabajando con Talentum y todo su equipo. Pro activos, eficientes y con precios competitivos.
Paloma GraneroGeneral Manager, WINDOBONA Indoor Skydiving Madrid
EvolveDigitas
What a client said about thems:
Working with Evolve was a pleasant experience. Team is passionate and collaborative. All the very best.
Khantil ShahSenior Manager - Corporate Communication, Arvind Limited
ELSE & BANG
What a client said about thems:
Good ideas & design but poor execution
BertrandMilliatHead of Digital, Monnoyeur
Base Design
What a client said about thems:
Base plays in a league of its own. Every member on their team is a professional in their own right. They are great listeners, they pay attention to detail and give their full dedication to the project. Dealing with Base was a great experience!
Karim AbilamaCEO, Mitsulift Elevators
Oh! my brand
What a client said about thems:
Con OH MY BRAND la relación es fluida, ágil y clara. Los proyectos que gestionamos conjuntamente tanto a nivel interno como a nivel externo están llenos de calidad. 100% recomendable y a precio realmente competitivo.
Notaria DiagonalResponsable de Soporte, Notaria Diagonal 550
Dupont Lewis
What a client said about thems:
Stratégie social média, nouveau branding et stratégie RP
Claire NicklèsChef de marque, MONIN
Dynamic Creative
What a client said about thems:
De multiples réalisations depuis près de 20 ans, avec une rapidité et une qualité jamais démenties
David SITBONCEO, Daleth Invest, TF1 Digital Factory, Bonzai Digital, Ad Pepper
The Crew Communication
What a client said about thems:
As a marketplace for boat rental, we were looking for marketing/communication/design/social media expertise to help us on our new B2B platform' positioning and communication, to define the messages and visual, and produce video as well for our B2C website. With The Crew (apart that it sounds logic for a boating company) we felt directly the connexion thanks to their very professional approach and their extended experience in the travel industry. The Crew demonstrated even before being selected their real interest in our young company by proposing already ideas, concept and visuals. Like in any relationship, it can work only when it works in both ways like this; we are passionate about our development, The Crew is proud to put their name on what they produce. You can check the video here https://partner.enaviga.com/
francois helardcofounder, Enaviga
Digital Advice Group
What a client said about thems:
Projet : Mise en place d'un site e-commerce. Qualités de l'agence : proximité et disponibilité du personnel, écoute et conseils, capacité d'adaptation aux clients et aux projets, expérience et savoir-faire, créativité et innovation...Partenaire à recommander!
Clara HaspeslaghEtudiante stagiaire, Délifrance
datasocial
What a client said about thems:
Son un equipo de profesionales con el que puedes confiar y dejarte en sus manos. Comprometidos y sensibles, te sientes acompañado y que comparten contigo el objetivo: una comunicación eficaz!
ArantxaDirector de Marketing, Neural
Atypic
What a client said about thems:
L'agence Atypic m'a permis d'avoir une vision stratégique à long terme et de mettre en place des actions marketing qui ont eu des résultats positifs sur le développement de Promosport. Atypic maitrise l'ensemble de la chaine de communication que ce soit le print ou le digital marketing mais c'est surtout la créativité de l'équipe qui nous a permis d'être unique sur notre marché.
Denis DetinneCEO, Promosport
Equinoa
What a client said about thems:
We mostly have technical issues and do not have any resources nor skills to deal with them within the organisation
Anne Gaelle PerrotCommunications Director, BGE
PURE illusion
What a client said about thems:
Une agence professionnelle, réactive, et fiable !
Mme DubiéRH, Fidérim Consulting
deBottomLine
What a client said about thems:
deBottomLine is een creatief agentschap met originele ideeën. Graag komen ze verrassend uit de hoek bij nieuwe campagnes. Ook met een klein budget, maken ze grote veranderingen. Hun flexibiliteit is uitstekend. Wanneer het even heel snel moet gaan, kan je steeds op deBottomLine rekenen. Bovendien is er telkens een leuke samenwerking met een persoonlijke aanpak!
Querensa MeursMarketing Assistant, Isuzu Benelux
sendian creations
What a client said about thems:
to produce marketing plan and develop the website.
abanoubCEO, life air
Djm Digital SA
What a client said about thems:
Create a B2B2C web-application in order to make a link between end users and garages
Damien LEFEVREProject manager, Total Belgium
MKKM I SOCIAL MEDIA EXPERTS
What a client said about thems:
Lancement sur les réseaux sociaux et une stratégie digitale dans le cadre de notre digitalisation.
Christine VermeulenLead External Communication, Holcim (Belgique) SA
OFCORES
What a client said about thems:
Altijd top en af ! ofcores :) ! Het team van jb en sofie groeit dag na dag, de kwaliteit van hun events eveneens, niet in het minst ook de kwantiteit. sinds het prille begin zijn we met Soundfield gepriviligeerd hun klank en licht partner te mogen zijn, en we hopen dit ofcores te mogen blijven ! succes aan het hele ofcores team, in brussel en gent, en wie weet waar straks nog allemaal !
Jo Van den WijngaerdeOwner, Soundfield nv
Wirelab
What a client said about thems:
It's been wonderful working with the folk at WL. They offer a exceptionally professional, well-rounded, and par-deluxe digital service and experience, from the website and brandbook they've developed and created, to the the ongoing inbound marketing and service hubs we are working together on. They deliver on what they promise (and often more); their team is just a delight to work with; and their level of (last-minute-change) responsiveness is setting the record pretty high for other agencies. Kudos on their stellar work! It's a pleasure working with the team there.
Sherif ZaazaaProduct Owner, Asellion B.V.
Black Pizza
What a client said about thems:
Nous avons sollicité l'agence Black Pizza dans le cadre d'un appel d'offre. L'agence a fait preuve d'un très grand professionnalisme et d'une implication qui nous a très agréablement surpris. Je recommande cette agence à celles et ceux qui cherchent une véritable agence créative. En plus d'être aimables, serviables, et dévoués, l'ensemble de l'équipe sait faire preuve d'une grande imagination avec un travail particulièrement bien soigné. Travailler avec Black Pizza, c'est allier le professionnalisme au plaisir.
Cédric K.Responsable du Développement, Seti Ingénierie Conseil
Zee Group
What a client said about thems:
Création de deux sites web et de newletters associées
B. P.Responsable Com, ENGIE
Feel and clic
What a client said about thems:
Rodolphe est à mes yeux la perfection. Il est disponible, il déborde d'idées...
DavidCo-fondateur, Point de vente
Channels Media
What a client said about thems:
Marketing campaigns, snapchat, SMS adzones
Jessy Antoun El BayehMarketing Manager, Chac'Late
AB4 Systems
What a client said about thems:
We worked with AB4 Systems to develop an IT solution within a pilot project for case management, real-time monitoring, and data processing and reporting to be used by community professionals and county level specialists working in the public sector, starting from the needs identified in the field and evidence generated by studies and research. The IT solution has two main components: i) a mobile application that is used by community workers in their field work and contains an interview guide for collecting data on all the members of a household, generates a diagnostic of the household children's and women's vulnerabilities, and suggests a list of basic services, while providing users with a powerful case management tool; ii) a web-based platform, which provides data aggregation at local, county and national levels and generates reports for activity monitoring and evaluation purposes or in support of interventions, projects, policies etc. AB4 Systems provided adequate support in ensuring system integration and, based on the needs of the project, in integration with a Business Analytics platform. The process of integration with the BA platform was a major milestone in the development and testing of the product, allowing data analysis and generating data visualization. The AB4 Systems team is great, with highly professional, passionate and motivated software engineers. They always tried to achieve high results. Our collaboration was smooth and easy as the team always works to anticipate the needs and to pro-actively respond. There were situations with a huge load of work, in a very short period of time, and they were responsive and delivered in a timely manner, doing the extra mile effort that needed to be done. Working in the social sector, with a pilot project approach, the costs were always a key aspect, as we needed to develop an IT solution while using the most efficient and effective solutions. AB4 Systems's team has always recommended open-source frameworks, whenever available and otherwise presented us with options presenting the pros and cons for various solutions. During our collaboration, the team was very responsive and our communication was always smooth and easy. They do their best to adapt to the needs of the client, while always having an eye on the end-user. Working with AB4 Systems was a very good experience for development of quality software, ensuring all stages of software development process including definition, design, coding, code control and reviews, testing, release management and product integration.
Alexandra Grigorescu-BotanChild Protection Consultant, -
Superkraft
What a client said about thems:
Een super tof, hands-on team waarvoor niets teveel is. Vragen en problemen worden direct aangepakt. Ik ben zeer tevreden van hun service en klantencontact.
Steven Van VlasselaerZaakvoerder, 2VRent
POP Communications
What a client said about thems:
POP communications deliver great service, value for money to achieve the best results for your budget. The team is experienced, friendly and dedicated to achieve success for your campaign. Love working with them and loved the results even more.
Berna BurgerCentral Consumer Marketing Manager, BIODERMA
You're a talented agency? Join us!
Who uses Sortlist?
Decision makers from thousands of companies.

Sylvie T'Jaeckx
I was surprised by the quick and personal reply, challenging me with the right questions to determine a better briefing. This resulted in a spot on list of agencies who can help us out.

Damien Thayse
If I had to recommend Sortlist to friends or clients, well, I would say that it really saves a lot of time. From the moment I sent the message on Sortlist, two days later everything was settled! And most of all, it was relevant!

Jean Minne
I posted a project on Sortlist explaining my needs. Within two days, four agencies contacted me for a meeting. They explained what they were doing and how it fitted my needs. Finally, it went really fast with the selected agency to go forward in the process.
Read more testimonials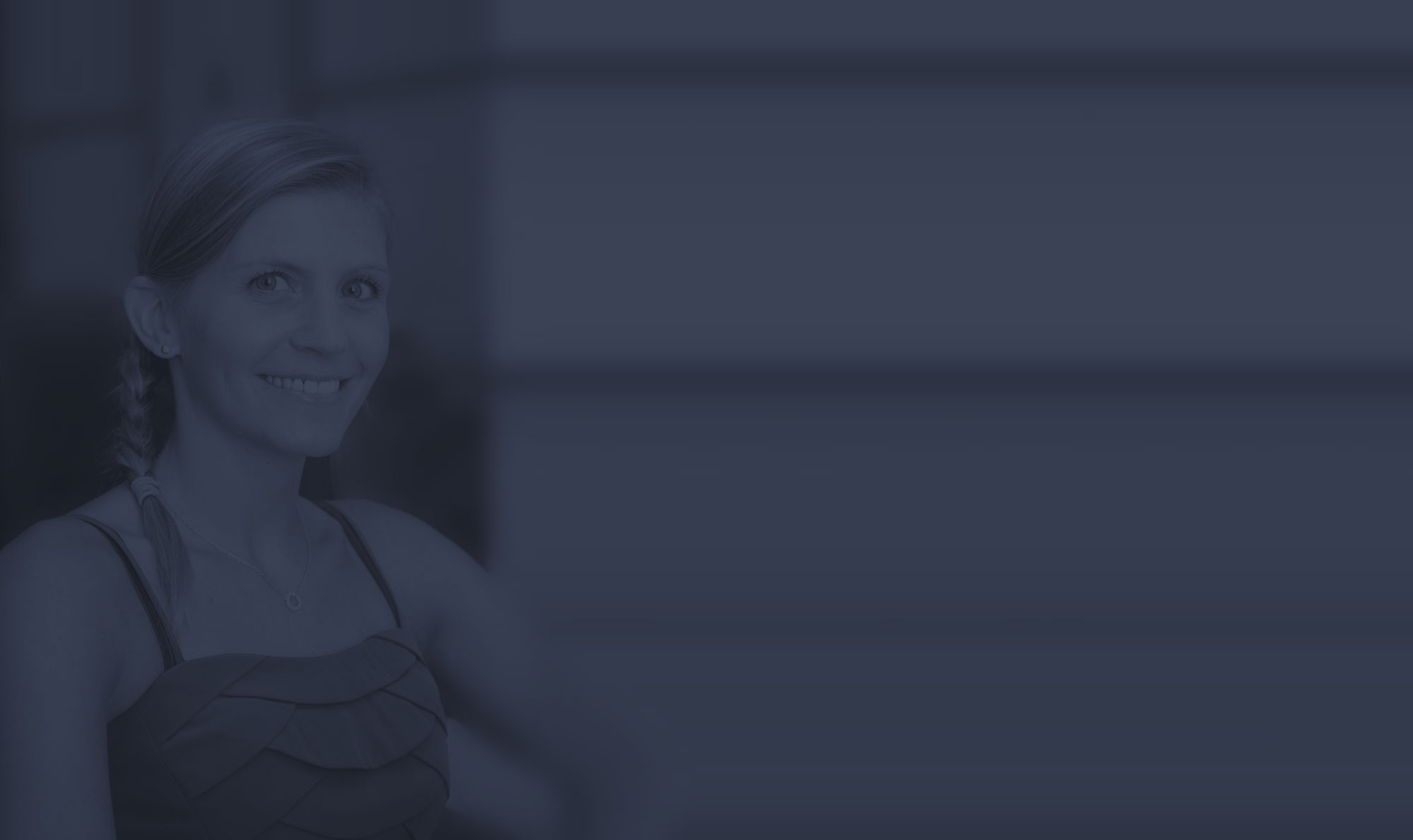 Finding an agency is quite complicated. There are plently of them and we don't really know which ones are ready and motivated to work with us. With Sortlist, they take the first step by sending a message, so it's easier. There is also a pre-selection in order to target only the best expert agencies, using many relevant selection criteria.

Jessica Fabre
Digital Communication Officer at Bourbon
Let us guide you to the best agency
From web design to advertising campaigns, we guide you to the right agency fitting your needs and budget. Then, compare and hire the one that's right for you.
100% free - Fee is charged to agencies willing to collaborate with you.