Marketing & Advertising
Zero Click Search: How to Optimize Your SEO for Google's Answer Box and Drive Traffic
Published on 24 May 2023 - 8 minutes of reading time

Did it ever happen that you conducted a Google search and were provided with the answer on the search results page itself? For instance, you asked Google for the age of your favorite celebrity, and it displayed the period on the top, preventing you from clicking on any link to gain the information. 
Well, this is what a zero-click search is. 
This shows that search engine result page (SERP) features are getting highly advanced. It can now provide the correct info without you clicking on any link. Due to this very reason, more searches are now ending with no click-through to the website.
So, does this mean all your SEO efforts are in vain?
Not exactly! Especially if you learn how to prevent zero-click searches from happening and instead make them work for your benefit. Dive into this blog to learn the same and more!
Zero-click searches – What are they?
arrow_drop_down
Zero-click searches – What are they?
How do zero-click searches hurt your SEO's click-through rate?
Tips to spot and prevent zero-click searches
What are some zero-click content examples?
How to make the most out of zero-click searches?
Look for long-tailed keywords
Build a brand and community 
What else can you do?
Tips to optimize zero-click searches
Emphasize clicks-per-search while conducting keyword research 
Target the positions of featured snippets
Ensure your content is properly optimized on Google's property 
Integrate your content markup with structured data
Optimize thoroughly while adding relevant images 
Our final words
Zero-click searches – What are they?
Zero-click searches are instant answers that appear at the top of SERPs. They are usually accompanied by a PAA block below them and a knowledge panel on the side. These changes made in the SERPs have significantly lower click-through rates, given the answer is right in front of the user. 
SEMrush's study on zero-click searches states that 17% of mobile and 25% of desktop searches end without a click. And from an SEO perspective, it means that –
Ranking on the top of result pages doesn't always mean you will obtain traffic.
The click-through rate (CTR) of your SEO ranking will be impacted immensely. 
It would be best to evaluate the keyword's SERP features to comprehend its capability to benefit your strategy. 
Jaroudi Media
Manama, Bahrain
Digital & Marketing Strategy
Marketing & Advertising
4HK
Hong Kong Island, Hong Kong
Digital & Marketing Strategy
Marketing & Advertising
O2 Media Group
Giza, Egypt
Digital & Marketing Strategy
Marketing & Advertising
Web Development
ArtX Pro
Karachi, Pakistan
Digital & Marketing Strategy
Marketing & Advertising
Web Development
Website Creation Software
DSIGN Branding
Hong Kong, Hong Kong
Digital & Marketing Strategy
Marketing & Advertising
How do zero-click searches hurt your SEO's click-through rate?
In the conventional sense, zero-click searches aren't ideal target keywords.
If you attempt to rank for a keyword that provides an instant response at the top of the SERP, you will swim against the current to gain any traffic.
This is one of the prevailing concerns of the online dictionary and thesaurus sites. The zero-click result, for definition, for instance, takes almost the entire page, which significantly reduces the click rates of websites that also provide the same information.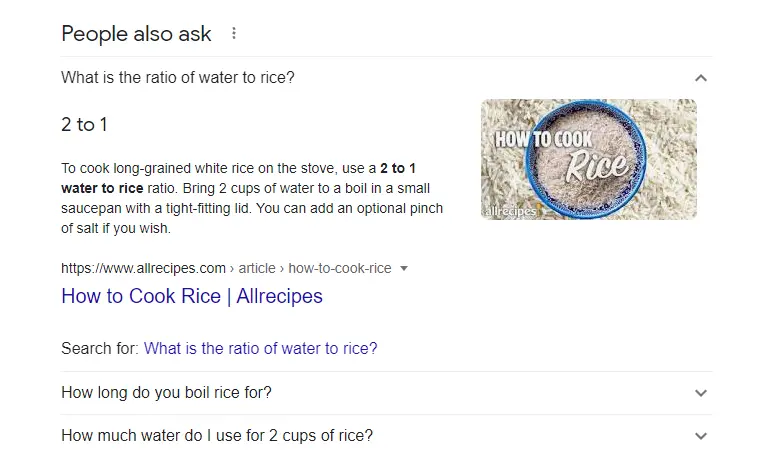 Source: Verbolia
People won't bother scrolling down to click on a site when they are already getting answers without clicking one. 
And regarding mobile screens, the SERP features and instant answers take more of the "real estate."
So, is there a way to tackle such an issue? Well, a little adjustment can go a long way. Here are two ways –
Fight against these SERP features by building brand visibility and not necessarily bringing organic traffic to the site. This means focusing on images, videos, schema markups, quick answers, etc., to fight for visibility on SERPs that have low potential. 
Or consider hunting down keywords that have a better potential for clicks. Your SEO efforts may provide a greater return on investment if you concentrate on keywords that might lead to clicks.
Tips to spot and prevent zero-click searches
To prevent zero-click searches, you will first need to understand how to identify them. 
Here are some reasons why a SERP may result in zero-click for your organic search results:
A single domain rules the SERP.
There are high quantities of paid ads.
There are high quantities of SERP features.
Instant answers 
While conducting the SERP analysis for a potential keyword, look for the above-suggested signs of zero-click potential. 
SERP features like instant answers will greatly impact clicks compared to other features like an image pack. 
Hence, looking for keywords that don't result in instant answers is crucial. 
What are some zero-click content examples?
Database-style searches: These search queries include time, age and name of people, currency conversions, dates, etc.
Dictionary and encyclopedia-style searches include "definition," "word synonym," etc.
Map direction-style searches: These are local search queries that usually end with "near me,"
Question-based searches: These types start with words like what, where, when, how, is, and so on. 
How to make the most out of zero-click searches?
Zero-click searches, where users find the information they need directly on the search engine results page, have become increasingly prevalent. From optimizing for Google's Answer Box to driving traffic and enhancing SEO, we'll equip you with the knowledge to make the most out of zero-click searches. Let's dive in!
Look for long-tailed keywords
If using keywords results in Zero-clicks, you are better off using long-tailed keywords to fight the battle. This is because long-tailed keywords aren't as competitive but impactful, making them an excellent choice to get your site catapulted into the SERP's top half. 
You can easily come across long-tailed keywords that have a highly specific intent. This means you can use them in highly specific content that provides in-depth information on a particular topic to target the audience with the required details. 
Build a brand and community 
There are a few marketing strategies that you can employ to fight zero-click searches –
Funnel your users into a controllable environment.
Become a go-to place to catch users before they can search.
Build a solid brand to drive the users in.
These strategies can lower the pressure on SEO to be the one that does everything for your business. Choose to build a community through email lists, apps, etc., so you can tap into your target audience whenever and wherever you wish. 
Besides, creating a community can help build brand loyalty. This, in turn, can result in more direct traffic to the site and returning customers. Make people think of you before they decide to use Google. This way, you will not require competing at all. 
What else can you do?
What if you find a keyword relevant to your industry niche but with a higher chance of zero-click searches?
You may avoid it completely, but you may decide to use it anyway, given how much traffic it can bring to your site. 
How to handle such a dilemma?
Well, you won't necessarily gain organic traffic using that keyword. So, shift your goal. Use the keyword to gain brand visibility. 
Do this by, 
Producing infographics and unique images and going after image packs. 
Produce unique videos and add a click-worthy thumbnail to make it appear in the video carousel. 
Create FAQs to optimize the content for PAA (people also ask) questions. 
Structure your articles to optimize them for instant answers or featured snippets. 
Tips to optimize zero-click searches
Since SERPs are slowly turning into a zero-click landscape, adapting to SEO strategies for zero-click search is key to preventing the issues. Below are five excellent steps for tailoring your search strategy, thereby making zero-click work in your favor.
Emphasize clicks-per-search while conducting keyword research 
If you know anything about SEO, you may be aware of the strands of data employed by the main keyword tools to assist you in identifying which phrases are worth optimizing for, including where your pages are currently ranking for those phrases and search volume. 
But, in this zero-click SERP landscape, CPS or click-per-search is the neglected metric that could help you rethink your strategy. 
CPS data is quite helpful in the context of zero-click since it accounts for the volume of traffic these keywords bring to your website from people finding your page through SERPs instead of how many individuals are searching for the term.
If high-ranking pages on your site have low CPS, you need to re-optimize your content using relevant keywords with a better CPS rate. 
Target the positions of featured snippets
Even though featured snippets make up only 12.3% of search results, they are a huge part of the zero-click landscape. 
Hence, you must go beyond just determining featured snippet opportunities appropriate to your website; you should aim to format your content best to enhance the chances of occupying the featured snippet.  
Use tools like Ahrefs and SEMrush to identify which queries exist with the featured snippets. This will allow you to produce snippet-worthy content that may suit long-tailed search queries. 
Ensure these featured snippets are around 55 words. You can also use HTML to mark up any tables of lists correctly. 
And don't forget to focus on user intent. And always align your content with how the featured snippets are currently presented on SERPs. 
Ensure your content is properly optimized on Google's property 
The sheer quantity of resources and instruments at Google's disposal is another factor contributing to the rise in the popularity of zero-click search. 
Of course, from a business perspective, Google wants to highlight and give consumers priority access to these services. Therefore, the profiles and content for your company must be optimized for each Google domain. This can increase its chances of appearing at the top of search engine results pages (SERPs), extending beyond typical organic search parameters.
Ensure your Google My Business profile has all the pertinent information to increase your chances of appearing in these SERPs. This will also help with your Google Maps presence. Similarly, giving your YouTube videos the best possible categorization and optimizing them with interesting, keyword-rich names and descriptions can increase your CPS rate and chances of getting seen.
Integrate your content markup with structured data
Schema markup is crucial. Even though it doesn't necessarily work as a ranking factor, utilizing it to maintain an updated Google My Business page will ensure that important information like opening hours and contact information is displayed in SERPs.
When attempting to rank for rich answers, snippets, or PAA inquiries associated with your target keywords, as well as events or information that may surface in a carousel view, marking up your content can be beneficial. 
As we already mentioned, by optimizing for these aspects, you can occupy more space on a search results page, which is crucial in today's more zero-click search landscape.
Optimize thoroughly while adding relevant images 
Optimizing for all of Google's metrics, including image search, is crucial in a world of zero-click SERPs. Adding unique yet right images and eye-catching images across the site can make it easy for them to work in favor of SEO. 
Two signals have historically been utilized to rank photos in Google's image search tool: image filenames and alt-text. However, optimizing photos can have advantages inside Google's organic SERPs and appear higher in image results.
For instance, the website that provides the picture with the highlighted snippet tends to be distinct from the page that provides the written material.
This way, even if your site could not obtain the featured snippet's text, you still will be able to convey the information through the image. 
Our final words
It is evident from the article that zero-click searches are both good and bad for your business. They help in boosting the business's branding. For instance, your website will receive significant impressions if your content gets ranked as a featured snippet. At the same time, it's not ideal because they rob your website's precious CTR and can impact your SEO efforts, too. 
But thankfully, there are ways to use zero-clicks in your business's favor. The tips listed above should come in handy in assisting you in optimizing SEO for Google's Answer Box, thereby driving insane amounts of traffic. Also, optimization can enhance the chances of your content being ranked as a knowledge panel or featured snippet. 
Go ahead and put the knowledge gained to use. Or, hire an expert to get the optimization done!