Social Media
Instagram Branding: Raising Awareness Through Social Media
Published on 11 January 2021 - 11 minutes of reading time
Last update: 12 April 2023 at 09:41 am
Are you wondering how to make your company's social media as attractive as possible? Instagram branding is an excellent way to achieve that goal. Keep reading to understand why and how to put this strategy into practice.
Why Branding is Essential
arrow_drop_down
Why Branding is Essential
Instant Brand Recognition
Audience Trust
Traffic Generation
How to Get Started with Branding
The Basics
Choose a Style and Colours
Tone and Voice for Your Brand on Instagram
Post to Your Instagram Feed Frequently
Posting Strategies for Instagram Branding
Get People's Attention
Tag and Mention Others
Use Captions and Hashtags
Teach Your Audience
Adapt Content for Each Platform
Post at the Right Times
Instagram Stories: What's the Big Deal?
Widespread Use
How It Works
Strategies for Stories
Analyse Performance Data
Adjust Your Content
Monitor Consistently
Put Brand Guidelines in Writing for Your Team
In a Nutshell
Why Branding is Essential
Why should you consider branding on Instagram and other social media platforms? Maybe you're not sure it's worth the time and effort. Keep reading to understand how this approach can benefit your business.
Instant Brand Recognition
It's essential to get noticed right away because today's consumers have short attention spans. They quickly scroll through a feed if nothing catches their eye.
Your brand also needs to be identifiable at a glance. For example, consistent use of your logo and a colour palette can help users recognise your business anywhere you post. You want any Instagram user to be able to glance at your profile and immediately understand what the company is about.
Audience Trust
Consistency in your social media marketing builds trust. You want your Instagram feed to look professional and express your company's unique values and voice.
Your content should carry the same themes as your website and other social networks. When your audience can quickly identify your company through your Instagram account, they see your brand as more trustworthy.
Traffic Generation
The link in your Instagram bio allows you to send traffic to any site you choose. You can use it your advantage by changing the target frequently.
For example, if you have a new landing page or blog post to promote, send users there. You can also create branded links using online URL generators.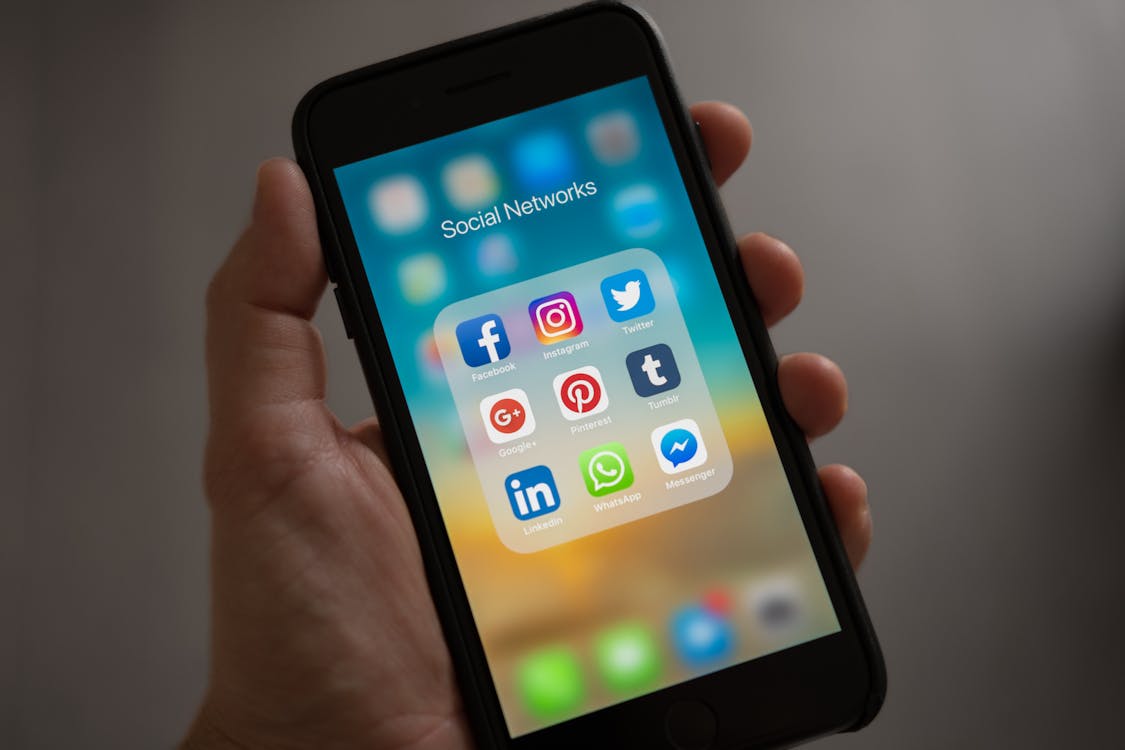 How to Get Started with Branding
By now, you have a better idea of how Instagram branding can change your relationship with your audience. What practical steps can you take to make this a reality and create a successful Instagram growth strategy? Read on to understand more about developing your brand's voice, visuals, and content types.
The Basics
When you set up your social media profiles, consistency is essential. For instance, suppose you have accounts on Instagram, Facebook, Twitter, YouTube and LinkedIn. Using the same logo and cover photo on all platforms will help your audience identify you.
The username should allow users to identify your business instantly, explains digital marketing expert Chloe West. Chloe also mentions that having a consistent bio across social media platforms improves brand recognition.
Choose a Style and Colours
It's critical to create a consistent look and feel for your content. You can use colours or shapes to develop a theme.
Here are some excellent ways to create unique visuals:
Choose a focus colour for your content
Create a pattern using the images in your feed
Stick with a general palette, like pastels or bold colours
Use the same effect or filter for all photos and videos
Use colour blocking – for example, create nine Instagram posts in one colour before moving to another tone
Choose images with overlapping elements
Decide which style best represents your brand, then start creating content. After a few days or weeks, you'll be able to tell what works with your audience.
Tone and Voice for Your Brand on Instagram
To get people's attention, you need to do something that sets your brand apart. You can accomplish this through language in addition to the visual strategies already mentioned.
Decide who your target audience is and how you can best communicate with them. Are they millennials, who thrive on informal communication and perhaps a bit of irreverence? Maybe you're speaking to a more mature audience that appreciates a more formal tone.
Do you want to come across as quirky, intelligent, friendly or witty? You can sit down with your marketing team to choose your brand's personality. Then start testing what works with your audience.
Research shows that people want businesses to make bold statements and take a stance when it makes sense for the brand. It's not about randomly causing controversy, but rather standing firm regarding principles and beliefs. If you can get people talking about the problems your company solves, you may find you gain ground against the competition.
Post to Your Instagram Feed Frequently
You must post consistently to grow your brand awareness. Content needs to show up in your followers' feeds frequently enough that they remember you exist and engage with your publications. You should typically post daily.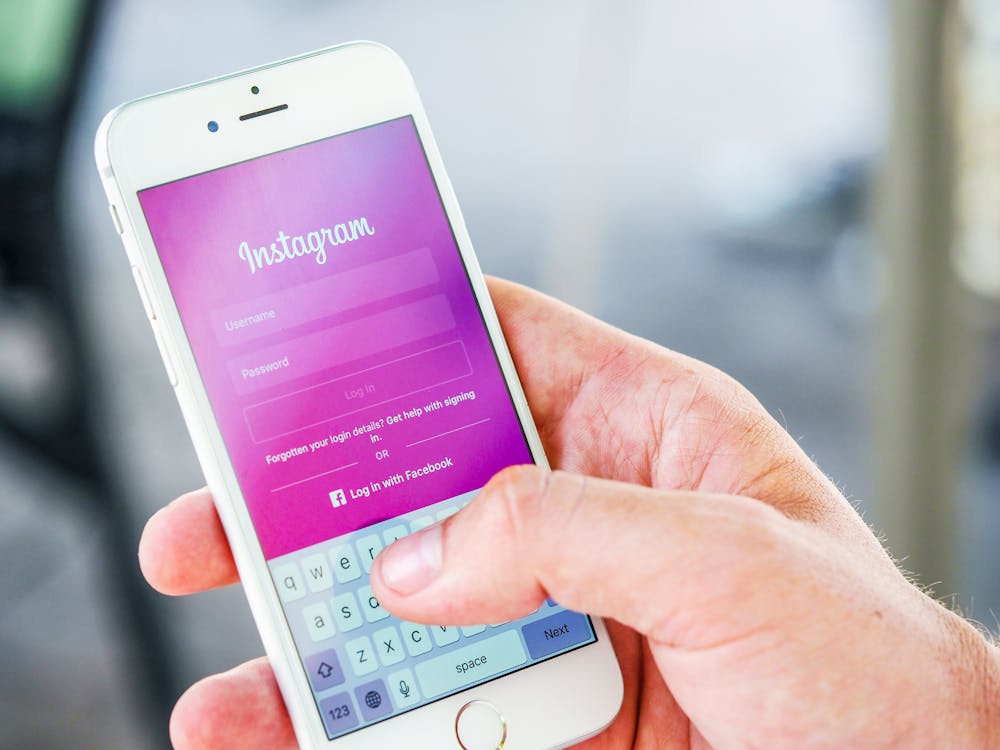 Posting Strategies for Instagram Branding
To make the most of your Instagram presence, you'll need social media strategies. Here are some tips to help you get excellent brand recognition results.
Get People's Attention
A little creativity can go a long way as you develop your Instagram branding. Bold colours in your bio and feed can make followers stop scrolling. Images and videos also get more attention than just text.
Tag and Mention Others
When you tag someone on a social media platform, they get a notification. This strategy gives you extra opportunities for engagement. Mentioning others can also help build relationships with other companies in your industry.
Use Captions and Hashtags
When you're in a hurry, it can be tempting just to share a link and leave it at that. However, when you do this, you're missing out on the opportunity to involve your audience. Captions help followers understand why you shared the link and encourage them to stop to read more.
Hashtags provide another great way to encourage engagement. They make your posts searchable and help likeminded people find your company. You can even create your own hashtag as part of your Instagram branding strategy.
Teach Your Audience
The most popular brands provide educational content. They provide valuable information that makes followers come back to check what's new.
For example, travel brands might highlight popular vacation spots. A nonprofit that serves vulnerable children and teens could help readers understand how to pursue adoption.
Adapt Content for Each Platform
If you have multiple social media accounts, you'll need to adapt your feed content to fit each platform. Facebook, Instagram and Twitter all have unique best practices.
If you often use case studies to educate your audience, consider presenting them as infographics instead of just sharing the link. In this way, Instagram users can quickly understand the information. You'll also get more engagement in the form of likes and shares.
Post at the Right Times
Analyse user activity to find the best times to post. In this way, you'll be more likely to get the engagement you seek.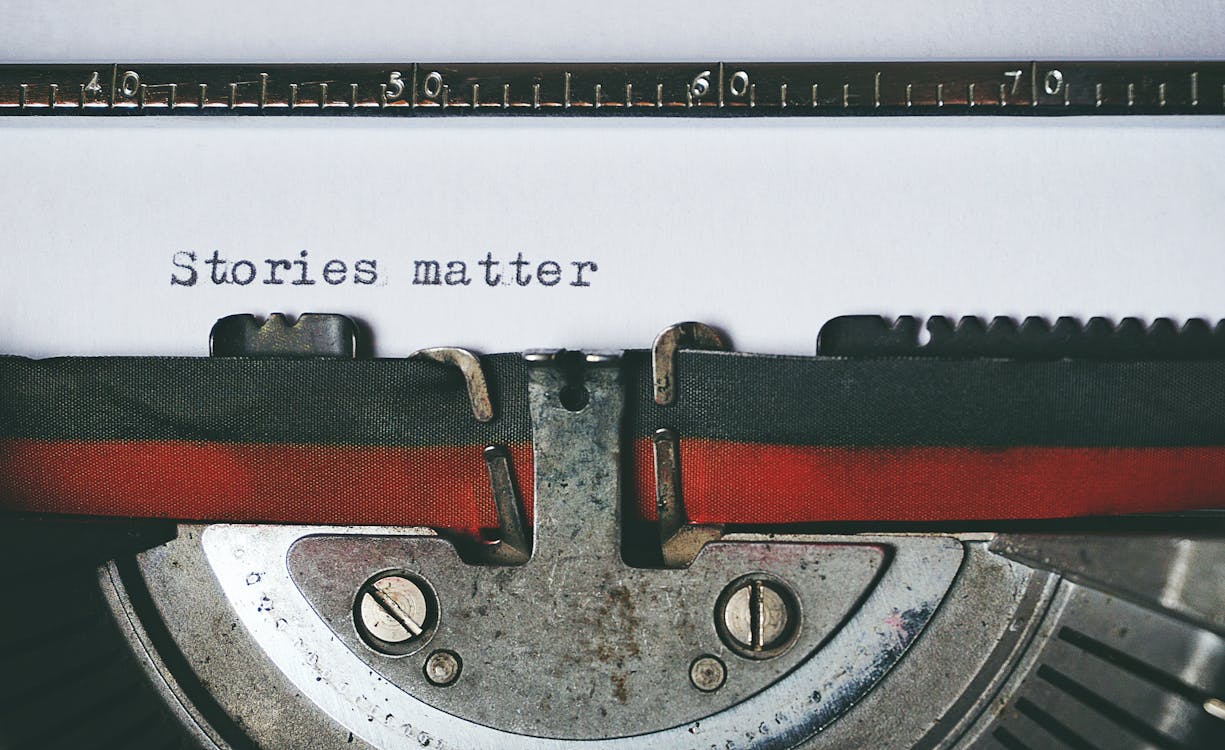 Instagram Stories: What's the Big Deal?
You can supplement the information in your feed using Instagram Stories. When they match the brand personality you've established, they help drive recognition and engagement. What else makes them so essential?
Widespread Use
Over 500 million people view Stories each day. That in itself is a reason for business owners to start using this feature.
You can also link to your Facebook account. When you share Stories on Instagram, your followers on the other platform will see them, too. This feature can significantly increase the reach of these publications.
Stories have become an Instagram staple and offer businesses additional opportunities to engage their audience. If you're new to this feature, there's no need to worry. The next few sections explain all you need to know to get started.
How It Works
Instagram Stories allow users to create posts that disappear after 24 hours. These publications include photos or videos and can incorporate interactive elements.
The following aspects of Stories can help engage your audience:
Captions and overlays
Music
Links
Ads
Questions that users can answer
Strategies for Stories
Stories lend themselves to many different kinds of campaigns. Below are some suggestions regarding how companies can make the most of this feature.
Tutorials
Stories allow businesses to provide step-by-step instructions. A mobile phone company might offer information on how to take perfect pictures with their device. Beauty tutorials and recipes are other possible uses.
By using the Stories feature to teach your followers, you reach a segment of your audience that prefers innovative and informal content.
After teaching a lesson, you can have followers publish the results of their effort using a specific hashtag. You can then share this user-generated content in your Stories.
User-Generated Content (UGC)
When you share what your audience writes about you, you reinforce their importance to your organisation. You also encourage them to continue engaging with your brand.
Show What Happens Behind the Scenes
You can use Stories to convey the experiences of company employees. For instance, you could show what's happening at a conference your staff attends.
Limited-Time Promotions
Business owners can use Stories to highlight current deals and discounts. Users grow accustomed to checking for updates frequently, thus increasing brand engagement.
Special Announcements
You can use a series of Stories to create a teaser for an upcoming event or similar noteworthy announcement. Playfully introduce the topic, building the user's curiosity so they'll continue reading the sequence until the end. By keeping followers guessing, you can hold their attention and build hype for new products or promotions.
Interactive Elements
Instagram makes interaction with your audience easier through questions and polls. These stickers promote user engagement by providing activities people enjoy. You can then post the results of the quizzes to satisfy your followers' curiosity.
Motivational Stories
As the name suggests, Stories work well for sharing people's experiences. You may have compelling accounts from users whose lives changed after using your product or service.
For example, a company that sells fitness items might ask users to share what they did to improve their health this year.
Highlights
When your Stories are incredibly successful, you may want to make them permanent. Instagram's Story Highlights feature allows you to do this. The items you choose appear on your homepage between your bio and feed.
Highlights also contribute to branding. They help page visitors understand what your organisation is about. Making them fit your chosen colour scheme adds even more impact.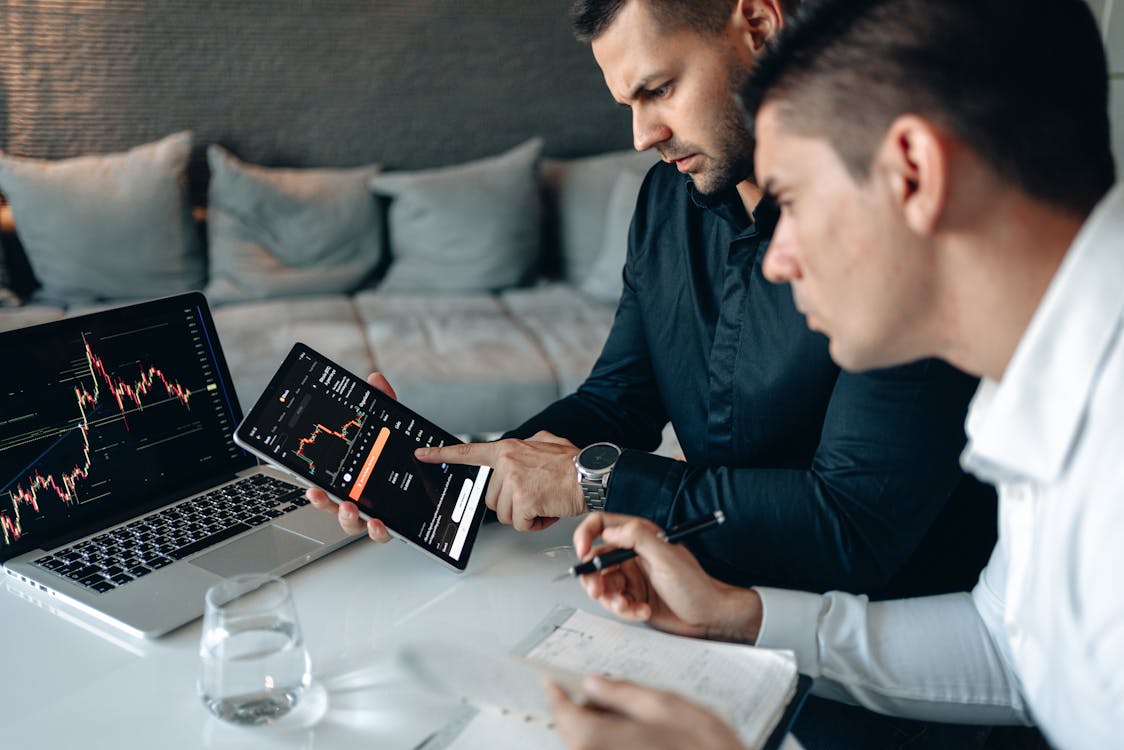 Analyse Performance Data
Once you're sure of your goals, it's time to check how your publications have fared so far. Look at how the content performed. Analyse whether the same material worked differently depending on the platform.
You can check these data through the app or using a social media management platform. Facebook's Business Suite is another option for managing your Instagram account.
If you don't have a social media management platform, you can export analytics data into a spreadsheet.
Adjust Your Content
As you analyse your data, check whether your publications are meeting established content goals. For instance, suppose you're trying to increase brand awareness. You can verify which posts led to new followers.
Once you understand what has worked for the content you published recently, you can produce more of the same types that brought the results you wanted.
You might find that some content didn't perform as you hoped. Check these items to see if the voice and tone stayed true to your brand's personality.
If something is slightly off, followers may see the content as less than authentic. It might seem irrelevant and lead to lower engagement. If users can't understand the relationship between the post and your brand, they could unfollow your company.
You'll inevitably see differences in user responsiveness across platforms. Comparing performance helps you select the social media sites that work best for your business. Once you determine where your company receives the most attention, focus your efforts there.
Monitor Consistently
Checking your performance is an ongoing process. You need current data to allow you to tweak your plan and create a strategy that adapts to changes in user behaviour. Detailed tracking helps businesses make critical decisions about where to invest resources.
Make sure you include the following social media metrics in your analysis:
ROI – Referrals and conversions from external sources
Engagement – The number of comments, likes, shares, and clicks on your posts
Awareness – Reach and impressions, which show how many times users saw your content
It's essential to analyse content performance at least once a month. Study the variables that contributed to each post's success. If some publications didn't get the response you wanted, try to understand why.
Consider factors like:
The time of day you posted
Faithfulness to your brand's personality
Frequency of posting
Relevance to your brand
As you study analytics, relate them to your branding goals. Tweak the strategy for future posts based on what worked in the last month. Making small adjustments can help you continually improve your visibility.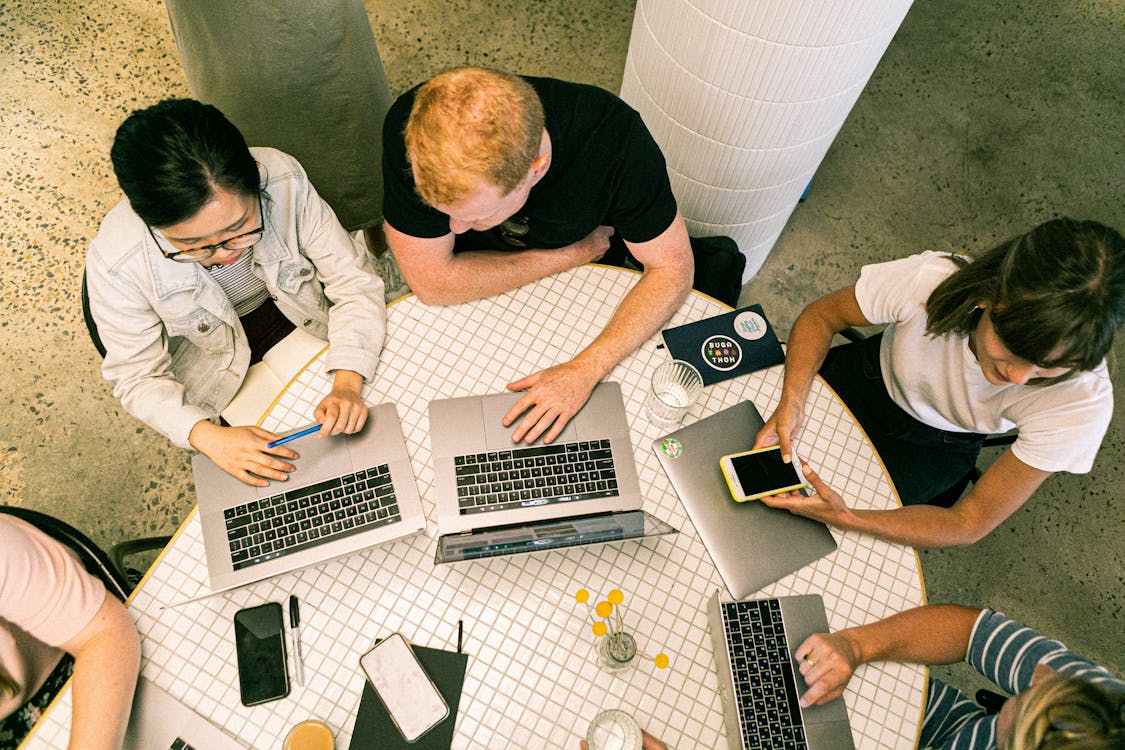 Put Brand Guidelines in Writing for Your Team
Putting guidelines in writing helps ensure that your Instagram feed stays true to your brand personality. The marketing team can refer to this document to ensure the company strategy remains consistent.
With a brand style guide, your team can avoid pitfalls like irrelevant content and multiple styles in the Instagram feed. The look of your home screen and profile can stay more cohesive.
Written guidelines should contain:
Colour schemes and appropriate combinations
Font guidelines
Suggestions regarding graphics, photos and videos for use in posts
Company name formatting and acceptable substitutes
Procedures for collaboration and post approval
Multiple adjectives describing the brand voice for optimal clarity
Grammar and terminology conventions
Preferred hashtags and when to use them
Information about Instagram profile pictures and company logos
Procedures and tone for answering questions and other messages on Instagram profiles
Legal restrictions that apply to your organisation
If you can put all of this in writing, your team will have ample information to use when producing content. Because of this, the resulting publications will be much closer to the defined brand personality.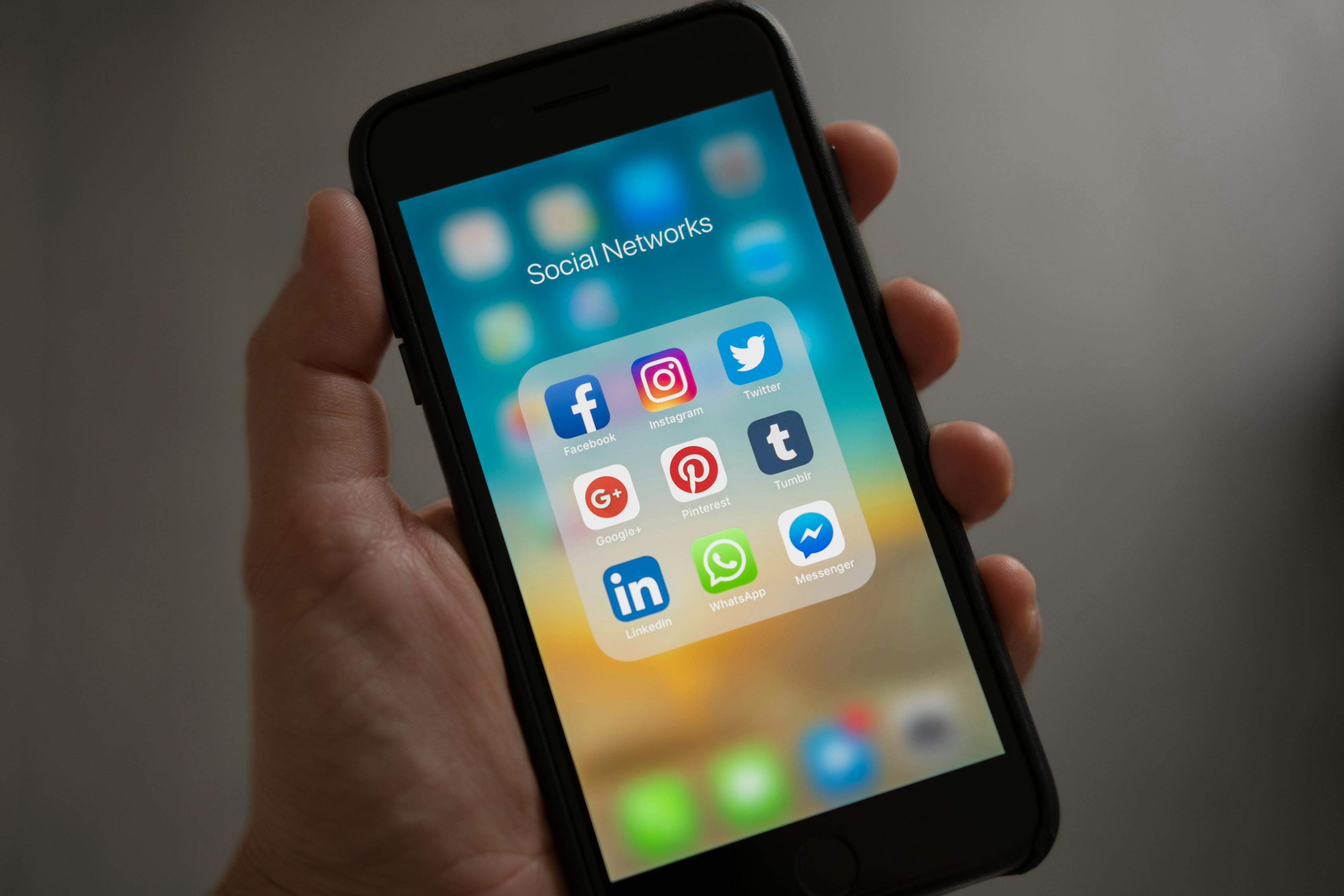 In a Nutshell
Instagram branding is an essential step to getting the recognition your company needs. You want social media users to be able to recognise your business anywhere you post. When this happens, you'll build audience trust and increase traffic.
There are several aspects of branding to consider. It's critical to be consistent in the use of your logo, profile photo, bio and username. The coherence of colours and styles also contributes to the user's impression that your company is trustworthy.
You'll also need to create and maintain a specific tone and voice. Post frequently with a consistent personality to show users what your brand is about.
When posting to your Instagram accounts, keep in mind that you need to be creative to get attention. Tag and mention others to improve your reach. Use captions and hashtags to better connect with people who might be interested in your brand.
People seek out instructional content, so use social media resources to teach your audience. Adapt information to the style of each platform, and discover the best times to post.
Instagram Stories provide a strategy for reaching users with interactive information that changes every 24 hours. Tutorials, user-generated publications and limited-time offers are just a few of the possibilities. Highlighting successful temporary posts turns them into static content.
Analysing post performance at least once a month is essential to determine necessary adjustments and improvements. A brand style guide gives your team critical information to ensure your online presence stays true to a specific personality. By putting all of this into practice, you can significantly improve audience engagement. Also don't hesitate to reach out to one of our branding agencies or one of our digital marketing agencies if you need support with your strategy.
Copyright Sortlist 2020. All rights reserved.