Umgib dich mit den besten Agenturen
Von Webdesign bis zu Werbekampagnen, wir bringen dich mit den richtigen Marketingagenturen zusammen.
100% kostenfrei - Die Gebühr wird den Agenturen berechnet, die bereit sind, mit dir zusammenzuarbeiten.
arrow_downward
Sie haben über uns in der Presse berichtet
1k
Successful collaborations per year
Welche Art von Agenturen sind ausgewählt?
Die Besten, aber nicht zwangsläufig die Größten.
Shortcut Advertising
Was ein Kunde über sie sagte:
Shortcut gaf vorm aan het jaarverslag. De samenwerking verliep zeer vlot. Ze communiceren duidelijk en reageren snel. Shortcut speelt flexibel in op veranderingen en komt met goede oplossingen. En dit binnen de gevraagde deadline. Maar vooral hun creativiteit zorgt voor het gewenste eindproduct.
Deskundige-Coördinator Communicatie, Media en ICT,
The Lift
Was ein Kunde über sie sagte:
Desarrollar la página web para mi negocio.
CEO,
Coyote
Was ein Kunde über sie sagte:
Une agence très compétente pour remettre en question des clichés ou des automatismes qui peuvent freiner un développement. Bonne créativité de textes et d'images fortes. A recommander!
Directeur d'Exploitation aux Grottes de Han et de Rochefort,
PROFIRST Intl.
Was ein Kunde über sie sagte:
Excellent team, flexible and very professional
Creative Partner,
Adjust
Was ein Kunde über sie sagte:
Super service ! Équipe disponible et réactive.
Project Coordinator,
EVO Group
Was ein Kunde über sie sagte:
Agence sérieuse, communication et travail efficace.
Comptable,
148 - Agence de communication
Was ein Kunde über sie sagte:
Une fois encore vous avez été parfaits, pros, réactifs, organisés, méthodiques, ponctuels, intelligents, souriants, efficaces, droles, patients, courtois, attentifs, studieux, constants, courageux, cléments, méticuleux, participatifs, bienveillants… Ce serait vraiment pas pareil sans vous.
Dupont Lewis
Was ein Kunde über sie sagte:
DUPONT LEWIS with a Twist INGRÉDIENTS: 1KG d'expérience dans le monde de l'alimentaire 500gr de créativité pure 8 portions de rapidité Une grosse louche d'écoute 2 gousses de réacivité 3 cuillère à soupes de vision clients 1 tasse de simplicité 1 Zest de bonne humeur Lié le tout avec de l'engagement et de l'efficacité
Directeur Marketing,
Superkraft
Was ein Kunde über sie sagte:
Een super tof, hands-on team waarvoor niets teveel is. Vragen en problemen worden direct aangepakt. Ik ben zeer tevreden van hun service en klantencontact.
Zaakvoerder,
SECONDFLOOR
Was ein Kunde über sie sagte:
Hereby I like to recommend Second Floor. We now have worked a couple of months with them so far. They come with creative proposals, are pro-active and use our feedback actively which proves their flexibility. They are always available and stick to the deadlines set together. A professional agency we can rely on.
Marketing Manager,
Socialsky
Was ein Kunde über sie sagte:
Notre collaboration avec Socialsky est une réussite. La créativité et la rigueur dont ils font preuve ont largement contribué à installer une relation de confiance à long terme. On recommande !
Co-Gerant,
New Step Media
Was ein Kunde über sie sagte:
Brand awareness and lead generation for our company
CEO,
Pixelis
Was ein Kunde über sie sagte:
During my time at both Yves Rocher and Atlas For Men, I worked with Pixelis on a number of projects and, needless to say, I have always been extremely satisfied with their work. They go above and beyond to really understand the company and deliver feedback tailored to the company's specific needs.
Brand Content Manager,
Zee Group
Was ein Kunde über sie sagte:
Création de deux sites web et de newletters associées
Responsable Com,
BBS
Was ein Kunde über sie sagte:
It is a real pleasure to work with Big Boss agency. I've worked with the headquarter in Nice and the team is great, very professional, they understand the request quickly and cleverly, although they are based far, but working with them from distance is not a problem. They meet all deadlines and succeed in solving all kind of technical issues. Great agency that I highly recommend!
Digital Editor,
LaMagnética
Was ein Kunde über sie sagte:
Empezamos a trabajar con La Magnètica en el año 2009 y desde entonces se ha convertido en un colaborador fundamental en la estrategia digital de la Fundación. Sus servicios van desde la consultoría técnica con informes que nos entregan regularmente y análisis sobre cómo mejorar el posicionamiento SEO a la conceptualización y diseño de nuestras páginas web y sus nuevos apartados y el asesoramiento en todo lo que está relacionado con la comunicación online de la institución. Desde 2014 con la renovación de nuestra página web, por la que La Magnètica trabajó en la conceptualización y optimización del diseño, usabilidad y funcionalidad, y con la publicación del diseño renovado del Catálogo Razonado de Pinturas de Salvador Dalí en diciembre 2017, hemos confiado en una empresa que demuestra su profesionalidad tanto desde el punto de vista de respeto de los tiempos de entrega de los proyectos y del presupuesto acordado, como de la capacidad de entender nuestras necesidades y deseos. Nuestra valoración del trabajo de La Magnètica en los proyectos pasados y en los que actualmente están llevando a cabo con nosotros no puede ser más positiva. We began to work with La Magnètica in 2009. Since then it has become a fundamental collaborator in the digital strategy of the Dalí Foundation. Their services range from technical consultancy (with regular reports and analysis) to SEO improving and conceptualization. They also help us design our web pages and new sections and give us advice on everything related to online communication. In 2014, we updated our website completely. La Magnètica worked on the new design's conceptualization and optimization, on usability and functionality. Another important project was, in December 2017, the launching of the new design of Salvador Dalí's Catalogue Raisonné of Paintings. To do so we relied on a company, La Magnètica, that showed professionalism from the point of view of respect for delivery times and for the agreed budget. They are very good at understanding our needs and wishes. Our opinion of La Magnètica's job in past and future projects with us cannot be more positive.
Digital media,
Icetulip
Was ein Kunde über sie sagte:
We had the pleasure to work with Icetulip on marketing our Talyaa application. The agency was so professional and delivered everything on time
iOS Developer,
Biggerband
Was ein Kunde über sie sagte:
Biggerband a su faire preuve d'une grande capacité d'écoute et de conseils dans tous les projets que nous avons menés ensemble. Les équipes ont su se montrer très disponibles et faire rimer créativité avec réactivité. La pédagogie et la flexibilité de nos interlocuteurs ont été des ingrédients indispensables à la réussite de ces projets. L'agence a su s'adapter en permanence à nos urgences. Nous sommes aujourd'hui très satisfaits des performances de notre nouvelle plateforme de marque, de notre site RH, de notre blog et de notre espace Client. Un grand merci à tous !
Digital Manager,
EVerythink PR boutique
Was ein Kunde über sie sagte:
EveryThink is the PR agency we rely on every time one of our customers in Portugal have the need to reach out Spanish media. They have a great level of expertise and they really know how to get the message through!
Executive Manager,
datasocial
Was ein Kunde über sie sagte:
Fantástica. Abierta a innovar y crecer conjuntamente... Y luchar por lo difícil interesante, no por lo fácil inútil.
Director Digital & Social Media,
The Growth Revolution- Innovative Marketing Consulting Agency
Was ein Kunde über sie sagte:
Would like to thank Yannick and his team for doing a great job for yondr! Their effort on our digital marketing strategy really pays off. Value for money! Looking forward to working with them again for our other ventures!
Co-Founder,
POP Communications
Was ein Kunde über sie sagte:
Great group of professionals with ground breaking ideas, in-depth knowledge of the market and a result driven approach. We have worked with them on several projects including social media engagement and PR. I will definitely recommend them.
Consumer Engagement Manager,
Oh! my brand
Was ein Kunde über sie sagte:
Con OH MY BRAND la relación es fluida, ágil y clara. Los proyectos que gestionamos conjuntamente tanto a nivel interno como a nivel externo están llenos de calidad. 100% recomendable y a precio realmente competitivo.
Responsable de Soporte,
ELSE & BANG
Was ein Kunde über sie sagte:
Voulant créer dans un délai court un site web et un blog sur plateforme Wordpress pour un projet associatif associatif, nous avons sollicité Else & Bang. Le projet s'est déroulé dans les délais, et le résultat correspond parfaitement au cahier des charges. Else & Bang nous a aidés à faire l'impossible. Efficacité et qualité de la relation.
Directeur,
La Niche
Was ein Kunde über sie sagte:
Creativity and talent made in Belgium for innovative communication solutions. And above all, exceptional people!
Operational Deputy Director,
Dynamic Creative
Was ein Kunde über sie sagte:
Suite à l'arrêt de mon site par mon ancien prestataire, je souhaitais faire reprendre la gestion et la maintenance de mon site.
Gérant,
If we were you
Was ein Kunde über sie sagte:
If we were you is our main design / communication agency we're working with for several years now. They designed our new logo, website, ... and we couldn't be more happy about this. As we are an IT Staffing agency, it is not simple to create things for our business, but If We Were You really understands the field we're working in, which makes it easy to collaborate. If you need some creativity for your business, If We Were You is the agency you need!
Content & Growth Officer,
The Crew Communication
Was ein Kunde über sie sagte:
We have worked with The Crew Communication to develop our new website. The project had some challenging deadlines but that did not scare them off. The team showed great flexibility, rapidity of execution and creativity without jeopardizing quality. Thank you to the very talented team!
Marketing Manager,
Digital Advice Group
Was ein Kunde über sie sagte:
Projet : Mise en place d'un site e-commerce. Qualités de l'agence : proximité et disponibilité du personnel, écoute et conseils, capacité d'adaptation aux clients et aux projets, expérience et savoir-faire, créativité et innovation...Partenaire à recommander!
Etudiante stagiaire,
Wild fusion
Was ein Kunde über sie sagte:
Great agency. Worked with Wild fusion on an SEO project for our bank operating across Africa. Brilliant team. Delivered the KPI in record time. Will recommend their service anytime.
Project Director,
Infostrates
Was ein Kunde über sie sagte:
L'agence Infostratesaccompagne hotelF1 depuis plusieurs années sur le nouveau positionnement road-trip de la marque, notamment sur les sujetssuivants : refonte du site web hotelF1, réalisation de la nouvelle charte graphique et de la charte éditoriale. Infostratesa mis en place le générateur de road trip Frenchtrip.frqui permet à l'utilisateur de générer son road trip partout en France et de connecter les destinations exceptionnelles aux hotelF1. Infostratesa accompagné la marque dans toutes les étapes du projet : de la conception (UX/UI, création des contenus et pilotage projet) à la réalisation (recettage) et a collaboré avec agilité avec tous les services du groupe Accor. Infostratesest une agence à taille humaine où l'écoute et le dialogue sont rois. Agence pro-active, chaleureuse, à l'écoute et réactive.
Brand Content Manager,
Galadrim
Was ein Kunde über sie sagte:
Galadrim a su mener à bien notre projet tout en étant force de proposition, avec un accompagnement très réactif. Plus que des prestataires techniques, il savent se positionner en tant que consultants, avec qui je n'hésiterai pas à retravailler.
Head of Business Intelligence,
Talentum Digital
Was ein Kunde über sie sagte:
Talentum es una empresa muy seria y responsable. Tengo contratado con ellos algunas campañas de Google y estoy muy satisfecho con los trabajos obtenidos. Es una empresa muy recomendable.
Gerente,
EvolveDigitas
Was ein Kunde über sie sagte:
Very satisfied with the work done by Evolve Digitas . They were given a very tight budget to deliver leads and scale our business digitally . They have done an exceptional job on the same and given us brand visibility across Asia and Middle east . Wish them good luck.
Director Marketing,
PURE illusion
Was ein Kunde über sie sagte:
Une agence professionnelle, réactive, et fiable !
RH,
deBottomLine
Was ein Kunde über sie sagte:
Nous travaillons depuis quelques années avec deBottomLine pour nos activités BTL, principalement nos activités CRM et réseaux sociaux. Ce que nous aimons particulièrement chez eux c'est leur créativité qui permet à une marque comme Yakult de se redynamiser. Ils ont une connaissance très pointue du fonctionnement des réseaux sociaux, nos campagnes sont de ce fait parfaitement menées et rentabilisées d'un point de vue coût/contact. De plus deBottomLine partage son savoir avec ses clients et les pousse à être autonomes dans certains domaines. La collaboration n'est donc pas statique et évolue en fonction des acquis de chacun.
Project Communication Manager,
sendian creations
Was ein Kunde über sie sagte:
aaaaaaaaaaaaaaaaaaaaaaaaaaaaaaaaaaaaaaaaaaaaaaaaaaaaaaaaaaaaaa
aaaaaaaaaaaaaaaaaaaaaaaa,
Comith
Was ein Kunde über sie sagte:
Samenwerken met Comith betekent weten waar je aan toe bent. Alle medewerkers zijn professionals in hun job en argumenteren hun kanaal-, content- en designkeuzes. En misschien nog belangrijker: ze houden woord. Door de korte communicatielijnen slaagt Comith er bovendien in om snel te reageren. Comith denkt mee met de klant en weet de flitsende communicatiewereld te verzoenen met de tragere procedures binnen de overheid. Comith gaat resultaatgericht te werk en aarzelt niet om ook het eigen werk kritisch te evalueren.
Woordvoerder,
Wirelab
Was ein Kunde über sie sagte:
Wirelab heeft voor ons de website SocialReblz.com ontwikkeld. Zowel tijdens de concept fase als tijdens de uitvoering is de communicatie tussen ons team en het team van Wirelab perfect verlopen.
CEO,
Black Pizza
Was ein Kunde über sie sagte:
Nous avons sollicité l'agence Black Pizza dans le cadre d'un appel d'offre. L'agence a fait preuve d'un très grand professionnalisme et d'une implication qui nous a très agréablement surpris. Je recommande cette agence à celles et ceux qui cherchent une véritable agence créative. En plus d'être aimables, serviables, et dévoués, l'ensemble de l'équipe sait faire preuve d'une grande imagination avec un travail particulièrement bien soigné. Travailler avec Black Pizza, c'est allier le professionnalisme au plaisir.
Responsable du Développement,
AB4 Systems
Was ein Kunde über sie sagte:
It all started with a beer with the amazing creative people from AB4. We were talking about how to improve the engagement we have with our community. Fast forward a couple of months... and the VRTW apps make it really easy for our listeners to get in touch with our music in-between events.
General Manager,
Bist du eine talentierte Agentur? Dann schließ dich uns an!
Wer nutzt Sortlist?
Entscheidungsträger aus Tausenden von Unternehmen.

Sylvie T'Jaeckx
Ich war über die schnelle und persönliche Reaktion überrascht, mich mit den richtigen Fragen zu konfrontieren, um ein besseres Briefing erstellen zu können. So bekamen wir einen Platz auf einer Liste mit Agenturen, die uns helfen können.

Damien Thayse
Wenn ich Sortlist an Freunde oder Kunden weiterempfehlen müsste, dann würde ich sagen, dass es wirklich viel Zeit spart. Bereits zwei Tage nach meiner Nachricht auf der Webseite war alles organisiert! Und noch wichtiger, es war sachdienlich!

Jean Minne
Ich habe ein Projekt auf Sortlist veröffentlicht und meine Bedürfnisse erklärt. Innerhalb von zwei Tagen kontaktierten mich vier Agenturen für ein Treffen. Sie erklärten mir, was sie vorhatten und wie sie auf meine Bedürfnisse eingehen konnten. Letztlich ging es sehr schnell, dass ich mit der augewählten Agentur fortfuhr.
Lies weitere Erfahrungsberichte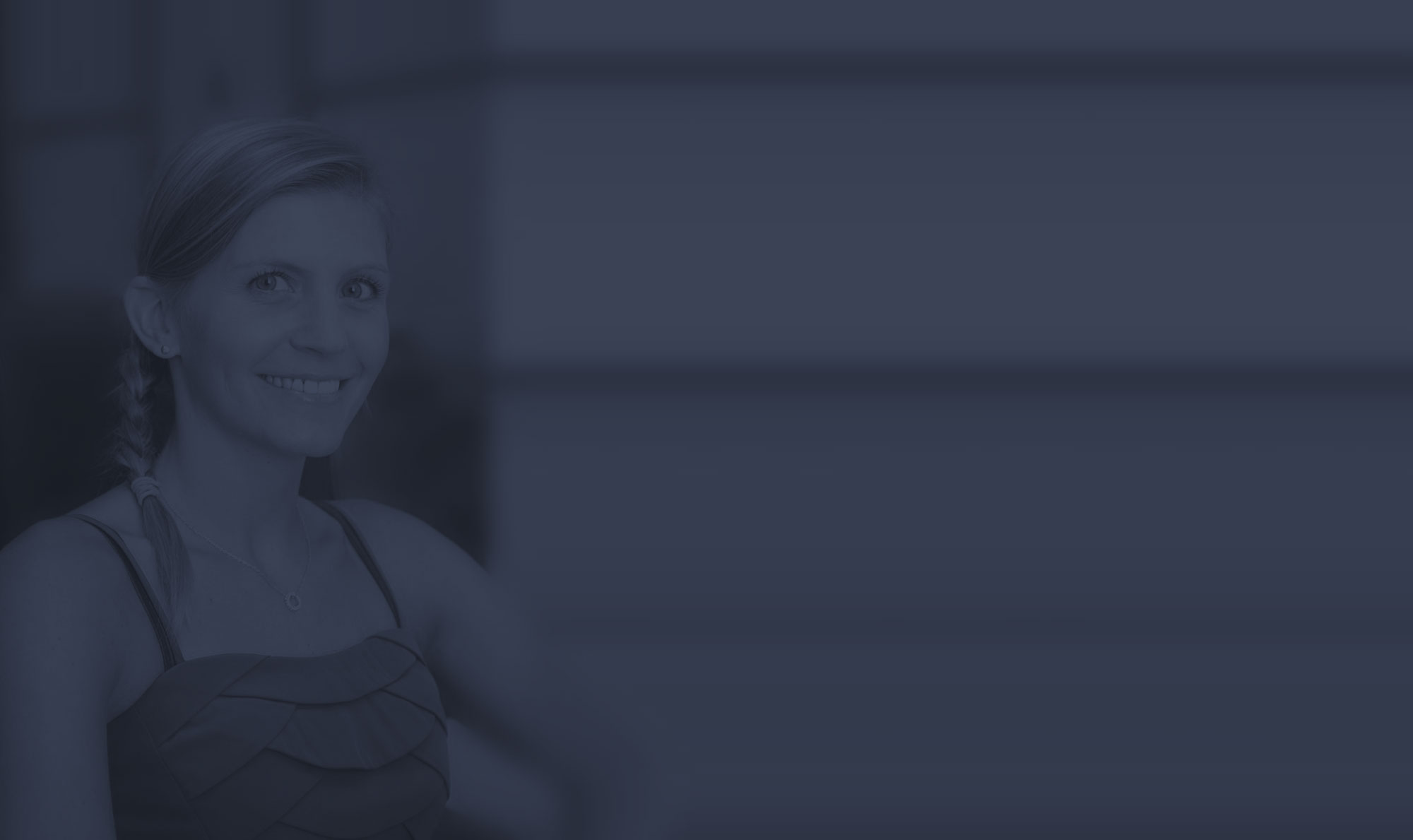 Eine Agentur zu finden ist sehr kompliziert. Es gibt unzählige von ihnen und wir wissen nicht wirklich, welche von ihnen bereit und motiviert sind, um mit uns zu arbeiten. Mit Sortlist machen sie den ersten Schritt, indem sie eine Nachricht schicken. Es ist also einfacher. Auch findet, unter Nutzung vieler relevanter Suchkriterien, eine Vorauswahl statt, um nur die erfahrensten Agenturen anzusprechen.

Jessica Fabre
Digitaler Kommunikationsbeauftragter bei Bourbon
Lass uns dich zu der besten Agentur führen.
Von Webdesign bis hin zu Werbekampagnen, wir führen dich an die richtige Agentur, die deine Bedürfnisse und dein Budget berücksichtigt. Anschließend vergleichst und beauftragst du diejenige, die für dich am besten geeignet ist.
100% kostenfrei - Die Gebühr wird den Agenturen berechnet, die bereit sind, mit dir zusammenzuarbeiten.