Umgib dich mit den besten Agenturen
Von Affiliate-Marketing bis Web-Design, wir bringen dich mit den richtigen Marketingagenturen zusammen.
100% kostenfrei - Eine Gebühr wird nur den Agenturen berechnet, die mit Unternehmen zusammenarbeiten.
arrow_downward
Welche Dienstleistungen sind abgedeckt
Marketing- & Werbedienstleistungen. Keine Software, keine Medien.
1k
Successful collaborations per year
Welche Agenturen nutzen Sortlist?
Die Besten, aber nicht zwangsläufig die Größten.
Shortcut Advertising
Was ein Kunde über sie sagte:
The Belgian Homeless Cup was offered by the professional football league the opportunity to communicate on a national level (television, press, Panini-album). We asked Shortcut to help us define our strategy (which target group, which message, which approach) and to come up with a product in the form of a campaign image and slogan.
Bert BallegeerDirector, Belgian Homeless Cup
PROFIRST Intl.
Was ein Kunde über sie sagte:
Excellent team, flexible and very professional
Steph JoirisCreative Partner, Adjust
EVO Group
Was ein Kunde über sie sagte:
Agence sérieuse, communication et travail efficace.
Daniella DuckaertComptable, Expertia
Dupont Lewis
Was ein Kunde über sie sagte:
DUPONT LEWIS with a Twist INGRÉDIENTS: 1KG d'expérience dans le monde de l'alimentaire 500gr de créativité pure 8 portions de rapidité Une grosse louche d'écoute 2 gousses de réacivité 3 cuillère à soupes de vision clients 1 tasse de simplicité 1 Zest de bonne humeur Lié le tout avec de l'engagement et de l'efficacité
FABRICE GAUDRIOTDirecteur Marketing, Groupe Léon de Bruxelles
Superkraft
Was ein Kunde über sie sagte:
Een super tof, hands-on team waarvoor niets teveel is. Vragen en problemen worden direct aangepakt. Ik ben zeer tevreden van hun service en klantencontact.
Steven Van VlasselaerZaakvoerder, 2VRent
Pixelis
Was ein Kunde über sie sagte:
Super boulot ! Nous avons fait évoluer l'identité graphique de notre marque. Pixelis nous a accompagné en s'adaptant à nos contraintes et en proposant des réponses sur-mesure. Notre marque surperforme sur le marché, c'est incontestablement grâce en partie au travail réalisé avec Pixelis. Merci ;)
VirginieBonoDirectrice commerciale et Marketing, Solidar'Monde
Zee Group
Was ein Kunde über sie sagte:
Je collabore avec Zee Media depuis a peu près un an et demi pour l'accompagnement de notre marque Dolby Cinema en campagne SEA fil rouge et sur plusieurs campagnes réseaux sociaux autours de films événements ou d'ouvertures de salles. L'agence est sérieuse, ma responsable de compte à l'écoute, l'optimisation des campagnes est faite de manière solide, le reporting fourni est bien complet. L'agence est pro-active et propose régulièrement des nouveaux produits/formats/offres. Je recommande définitivement cette agence.
Aurélie HAYONSenior Marketing Manager, Dolby Cinéma
BBS
Was ein Kunde über sie sagte:
Refonte totale du site internet corporate
LattèsDirecteur communication, SOPIC
LaMagnética
Was ein Kunde über sie sagte:
Empezamos a trabajar con La Magnètica en el año 2009 y desde entonces se ha convertido en un colaborador fundamental en la estrategia digital de la Fundación. Sus servicios van desde la consultoría técnica con informes que nos entregan regularmente y análisis sobre cómo mejorar el posicionamiento SEO a la conceptualización y diseño de nuestras páginas web y sus nuevos apartados y el asesoramiento en todo lo que está relacionado con la comunicación online de la institución. Desde 2014 con la renovación de nuestra página web, por la que La Magnètica trabajó en la conceptualización y optimización del diseño, usabilidad y funcionalidad, y con la publicación del diseño renovado del Catálogo Razonado de Pinturas de Salvador Dalí en diciembre 2017, hemos confiado en una empresa que demuestra su profesionalidad tanto desde el punto de vista de respeto de los tiempos de entrega de los proyectos y del presupuesto acordado, como de la capacidad de entender nuestras necesidades y deseos. Nuestra valoración del trabajo de La Magnètica en los proyectos pasados y en los que actualmente están llevando a cabo con nosotros no puede ser más positiva. We began to work with La Magnètica in 2009. Since then it has become a fundamental collaborator in the digital strategy of the Dalí Foundation. Their services range from technical consultancy (with regular reports and analysis) to SEO improving and conceptualization. They also help us design our web pages and new sections and give us advice on everything related to online communication. In 2014, we updated our website completely. La Magnètica worked on the new design's conceptualization and optimization, on usability and functionality. Another important project was, in December 2017, the launching of the new design of Salvador Dalí's Catalogue Raisonné of Paintings. To do so we relied on a company, La Magnètica, that showed professionalism from the point of view of respect for delivery times and for the agreed budget. They are very good at understanding our needs and wishes. Our opinion of La Magnètica's job in past and future projects with us cannot be more positive.
Cinzia AzziniDigital media, Fundació Gala-Salvador Dalí
EVerythink PR boutique
Was ein Kunde über sie sagte:
Trabajamos con Everythink desde hace años y son cercanas y comprometidas con los resultados. Poca gente entiende como elllas lo que PR puede aportar en una estrategia onmichannel
Ana AldeaCEO, datasocial
Comith
Was ein Kunde über sie sagte:
Samenwerken met Comith betekent weten waar je aan toe bent. Alle medewerkers zijn professionals in hun job en argumenteren hun kanaal-, content- en designkeuzes. En misschien nog belangrijker: ze houden woord. Door de korte communicatielijnen slaagt Comith er bovendien in om snel te reageren. Comith denkt mee met de klant en weet de flitsende communicatiewereld te verzoenen met de tragere procedures binnen de overheid. Comith gaat resultaatgericht te werk en aarzelt niet om ook het eigen werk kritisch te evalueren.
Inge PaemenWoordvoerder, Brussel Mobiliteit
Mayple
Was ein Kunde über sie sagte:
With Mayple's advice, our estate firm has nearly met its goal for increased property listing volumes. The team is transparent about their reporting, which allowed us to monitor our budget and strategy efficiently. Mayple has been a great investment.
Osher OsiOwner, Sinergia
The Mood Project
Was ein Kunde über sie sagte:
La experiencia con Mood ha sido fantástica. Planteamos un concurso a través de la plataforma y seleccionamos su propuesta por estratégica. Era un proyecto para reposicionar la marca y diseñar el plan estratégico de comunicación. Durante la fase de Reposicionamiento estratégico fuimos desgranando la esencia de la compañía y construyendo la transformación de nuestra marca sin perder el foco y con eficacia. En los workshops participábamos personas de distintas partes de España, y Mood se adaptó a esta situación, optimizando al máximo cada reunión. Mood creó desde el primer momento un excelente clima de trabajo, y la confianza en ellos aumentó taller a taller, entregable a entregable. Dada la confianza en la calidad de su trabajo y visión, una vez acabado este proyecto continuaron con otros dentro de la compañía. Destacaría su capacidad para entender nuestro negocio en muy poco tiempo y su visión estratégica, realista pero a la vez innovadora. Acciones con contenido y con sentido.
Jorge AguilarDirector de Marketing, TRADE CORPORATION INTERNATIONAL SAU
Poixel
Was ein Kunde über sie sagte:
I wanted to take my brand to a higher level so I chose poixel.  They knew what they were doing and they were professional.  What I really appreciated about poixel is that they always had the  answers to all my questions at all  times .
Nourah AlrashidiFounder, Nina Jewellery
Dropsolid - The Digital Experience Company
Was ein Kunde über sie sagte:
Nieuwe website bouwen in vernieuwde branding met ruimte voor snelle opbouw van pagina's met herbruikbare blokken.
Lieselot HuysmanMarketing operations coordinator, Teamleader NV
Clockwise Software
Was ein Kunde über sie sagte:
They were able to quickly stabilize the project by asking the right questions for development and facilitating communication. The team used weekly sprints to ensure they understood the requirements, and ultimately built a high-quality product.
Raif KablaouiCEO, KP Technology GmbH
Optimize 360 Agence de Référencement
Was ein Kunde über sie sagte:
Our objective was to significantly improve the traffic of a restaurant's website and generate more leads. Optimize supported us in doing so, achieving great results to get more customers in our place and also improving our Google rating. A skilled and reliable partner
Jean-Francois HartwigOwner, Lacustre
Adjust
Was ein Kunde über sie sagte:
Super service ! Équipe disponible et réactive.
Simon BENALIProject Coordinator, Profirst
ESCAL Consulting
Was ein Kunde über sie sagte:
Je recommande hautement les services d'ESCAL Consulting après 7 ans de collaboration et 35 retombées presse par mois en moyenne. Au-delà des résultats, professionnalisme et réactivité ont toujours été au rendez-vous. C'est humainement un plaisir de travailler avec les équipes tant FR qu'US de l'agence. Well done ESCAL Consulting!
Vincent DaffourdVP, Apidata
Biggerband
Was ein Kunde über sie sagte:
Le projet réalisé par Biggerband pour la Maison Dior Parfums était d'une envergure colossale, et surtout...jamais fini! Après des mois d'allers-retours sur tous les sujets possibles et imaginables, je dois dire que la qualité du résultat est très très satisfaisante. Nous avons beaucoup évolué par rapport au début du projet, ce qui me paraît naturel lorsque l'on travaille main dans la main avec des professionnels performants et soucieux de délivrer le meilleur résultat possible. Pour être honnête, nous avons même modifié le brief en cours de route à plusieurs reprises. Mais ça n'a jamais découragé l'agence, qui a su affronter TOUS les rebondissements qu'on imagine quand on touche à l'image d'une grande Maison de luxe. Que dire de la réactivité et de l'accessibilité des personnes qui ont travaillé sur ce projet… ? Simplement que j'ai eu le chef de projet en speed dial pendant 1 an, aussi bien pour des discussions stratégiques que pour des détails infimes sur la plateforme, en passant par les quelques dizaines d'appels concernant des bugs qu'il a dû résoudre dû jour pour le lendemain, ou des revues de presse de 2600 pages à créer à la mano en mobilisant presque toute l'agence…et qu'il n'a jamais craqué. Je peux dire avec certitude que leur patience a été à toute épreuve, comme leur ouverture d'esprit. Ces attributs que l'on n'utilise pas souvent pour décrire les Maisons de luxe, connues pour vouloir tout tout de suite et exactement de la façon dont elles le veulent. Biggerband apporte une certaine dose d'humilité et d'humanité qu'on pourrait trop vite oublier dans un milieu comme le nôtre. Chapeau. Un vrai plaisir. Notre projet aujourd'hui est définitivement BIGGER grâce à eux, et nous l'avons sans nul doute réalisé en BAND(E).
Caroline FlorenceAttachée de Presse Internationale, PARFUMS CHRISTIAN DIOR
New Step Media
Was ein Kunde über sie sagte:
to establish social media platforms according to my product life cycle as startup organize
mohamed abd elhadymarketing executive, manazel development
148 - Agence de communication
Was ein Kunde über sie sagte:
Un grand merci pour le travail fourni par toute l'équipe pour la conception de ce super site, encore plus beau que ce que j'avais imaginé ! Votre aide nous a été très précieuse pour faire aboutir le projet, et nous sommes vraiment, vraiment très contents du résultat. Il est beau (très), il répond à tous nos besoins, qu'ils soient commerciaux, graphiques ou opérationnels. Vous remerciant tous encore chaleureusement !
Nicolas RozyliDG, Rozyli
Essencius A/S
Was ein Kunde über sie sagte:
reMarkable needed a local partner to secure a high quality branded event at the SAS Gold Lounge at Kastrup Copenhagen Airport. Their task was to develop and build the stand, recruit local staff and secure the needed technology to have it run with and without staffing.
Kristian ByeVice President Marketing, reMarkable
Bake250 Digital Agency
Was ein Kunde über sie sagte:
Colaboramos en múltiples proyectos tanto técnicos como no técnicos. En este último año Bake nos ha ayudado a re-posicionar nuestra marca, a gestionar de un modo más eficaz la comunicación, a desarrollar distintas webs, ...
Lluís Llavina SerraCo-Fundador, The Mulligan Factory
Factoría de Proyectos
Was ein Kunde über sie sagte:
"Tuve la oportunidad de conocerles hace tres años en un proyecto como director médico de PALIACLINIC y al incorporarme como Director del MACA, Master en la Universidad de Barcelona, no he tenido ninguna duda en volver a contactar... Demuestran pasión en todo lo que hacen, transmitiendo sensación de ser parte del equipo, a pesar de tratarse de un proveedor externo. Nuestra relación personal y profesional es extraordinaria." Francesc Fatjó, Director Màster Máster Apicado en Calidad Asistencial, Universitat de Barcelona
Francesc FatjóDirector General MACA, Universitat de Barcelona.
POP Communications
Was ein Kunde über sie sagte:
POP communications deliver great service, value for money to achieve the best results for your budget. The team is experienced, friendly and dedicated to achieve success for your campaign. Love working with them and loved the results even more.
Berna BurgerCentral Consumer Marketing Manager, BIODERMA
ELSE & BANG
Was ein Kunde über sie sagte:
Else & Bang team always come up with great ideas and they're always open and willing to make an extra effort to guarantee your satisfaction. They've been a great help creating content for our French accounts.
Adriana Gonzalez PerezMarketing As+sssitant, Derby Hotels Collection
Oh! my brand
Was ein Kunde über sie sagte:
Con OH MY BRAND la relación es fluida, ágil y clara. Los proyectos que gestionamos conjuntamente tanto a nivel interno como a nivel externo están llenos de calidad. 100% recomendable y a precio realmente competitivo.
Notaria DiagonalResponsable de Soporte, Notaria Diagonal 550
Dynamic Creative
Was ein Kunde über sie sagte:
Revoir notre communication digitale pour être plus punchy face à nos concurrents
ALSResponsable technique, Arts & Lettres Signalétique
Anais Digital
Was ein Kunde über sie sagte:
We had a very nice and easy collaboration with Anaïs Digital when we launched our first version of the PANORA.ME mobile app. The design was great and the way they thought to every aspects of the UX was impressive.
Raphaël de BormanManaging Director, Eventattitude
The Crew Communication
Was ein Kunde über sie sagte:
We have worked with The Crew Communication to develop our new website. The project had some challenging deadlines but that did not scare them off. The team showed great flexibility, rapidity of execution and creativity without jeopardizing quality. Thank you to the very talented team!
Caroline PirardMarketing Manager, N-SIDE
Digital Advice Group
Was ein Kunde über sie sagte:
I have worked with Digital Advice Group for some time now. They are good at thinking out of the box and providing uber creative solutions to clients' needs. It is always a pleasure to work with their professional team who is always on time and full of useful tips and resources.
Marie Laenen
Talentum Digital
Was ein Kunde über sie sagte:
Servicio extraordinario con una atención muy personalizada. Trabajos de alta calidad y precios muy competitivos.
Javier SotilloDirector de Recursos Humanos, Eiffage
Equinoa
Was ein Kunde über sie sagte:
Develop our digital strategy through different ads campaign
Yoann EscobarProdcut Owner, Creacard
EvolveDigitas
Was ein Kunde über sie sagte:
We had the opportunity of engaging with EvolveDigitas on web and brands for outr top ten companies. They helped us build our social and influencer network seamlessly driving us through a big IPO listing. Superb engagements and very professional.
Khantil ShahDirector Marketing, Arvind Ltd.
PURE illusion
Was ein Kunde über sie sagte:
Une agence professionnelle, réactive, et fiable !
Mme DubiéRH, Fidérim Consulting
deBottomLine
Was ein Kunde über sie sagte:
deBottomLine is een creatief agentschap met originele ideeën. Graag komen ze verrassend uit de hoek bij nieuwe campagnes. Ook met een klein budget, maken ze grote veranderingen. Hun flexibiliteit is uitstekend. Wanneer het even heel snel moet gaan, kan je steeds op deBottomLine rekenen. Bovendien is er telkens een leuke samenwerking met een persoonlijke aanpak!
Querensa MeursMarketing Assistant, Isuzu Benelux
sendian creations
Was ein Kunde über sie sagte:
to make digital marketing strategy and branding
tony magdyseo manger, egy seo
Djm Digital
Was ein Kunde über sie sagte:
App and backend creation for a prevention related system (Insurtech).
Jacques OosterboschData Portfolio Manager, Ethias
Atypic
Was ein Kunde über sie sagte:
À la suite d'un pitch organisé pour la création de notre nouveau nom et le rebranding complet de notre réseau d'agence, Atypic à su se démarquer par une approche très créative ainsi que l'apport de solutions concrètes et efficaces. Tant sur le choix des médias, la création des supports prints et la maîtrise du digital, Atypic nous a permis en un an, de dépasser les objectifs que nous leurs avions fixé. Au-delà de nos attentes, Atypic à fourni un réel service immersif.
Marie LedeganckCEO, Propriété Privée
OFCORES
Was ein Kunde über sie sagte:
Nous avons travaillé ensemble pour l'organisation du BAM Congress:
Nathalie PrietoEvent Manager, BAM
Wirelab
Was ein Kunde über sie sagte:
Wirelab heeft voor ons de website SocialReblz.com ontwikkeld. Zowel tijdens de concept fase als tijdens de uitvoering is de communicatie tussen ons team en het team van Wirelab perfect verlopen.
Niels VerhoevenCEO, SocialReblz
Black Pizza
Was ein Kunde über sie sagte:
Nous avons sollicité l'agence Black Pizza dans le cadre d'un appel d'offre. L'agence a fait preuve d'un très grand professionnalisme et d'une implication qui nous a très agréablement surpris. Je recommande cette agence à celles et ceux qui cherchent une véritable agence créative. En plus d'être aimables, serviables, et dévoués, l'ensemble de l'équipe sait faire preuve d'une grande imagination avec un travail particulièrement bien soigné. Travailler avec Black Pizza, c'est allier le professionnalisme au plaisir.
Cédric K.Responsable du Développement, Seti Ingénierie Conseil
AB4 Systems
Was ein Kunde über sie sagte:
I've worked with AB4 Systems for 6 years on a number of projects and they have always delivered impeccably and on time. They are great professionals and a pleasure to work with.
MariaConstantinescuDirector, Perfect 10 Studio
Bist du eine talentierte Agentur? Dann schließ dich uns an!
Wer nutzt Sortlist?
Entscheidungsträger aus Tausenden von Unternehmen.

Sylvie T'Jaeckx
Ich war über die schnelle und persönliche Reaktion überrascht, mich mit den richtigen Fragen zu konfrontieren, um ein besseres Briefing erstellen zu können. So bekamen wir einen Platz auf einer Liste mit Agenturen, die uns helfen können.

Damien Thayse
Wenn ich Sortlist an Freunde oder Kunden weiterempfehlen müsste, dann würde ich sagen, dass es wirklich viel Zeit spart. Bereits zwei Tage nach meiner Nachricht auf der Webseite war alles organisiert! Und noch wichtiger, es war sachdienlich!

Jean Minne
Ich habe ein Projekt auf Sortlist veröffentlicht und meine Anforderung erklärt. Innerhalb von zwei Tagen kontaktierten mich vier Agenturen für ein Treffen. Sie erklärten mir, was sie vorhatten und wie sie auf meine Anforderungen eingehen könnten.
Lies weitere Erfahrungsberichte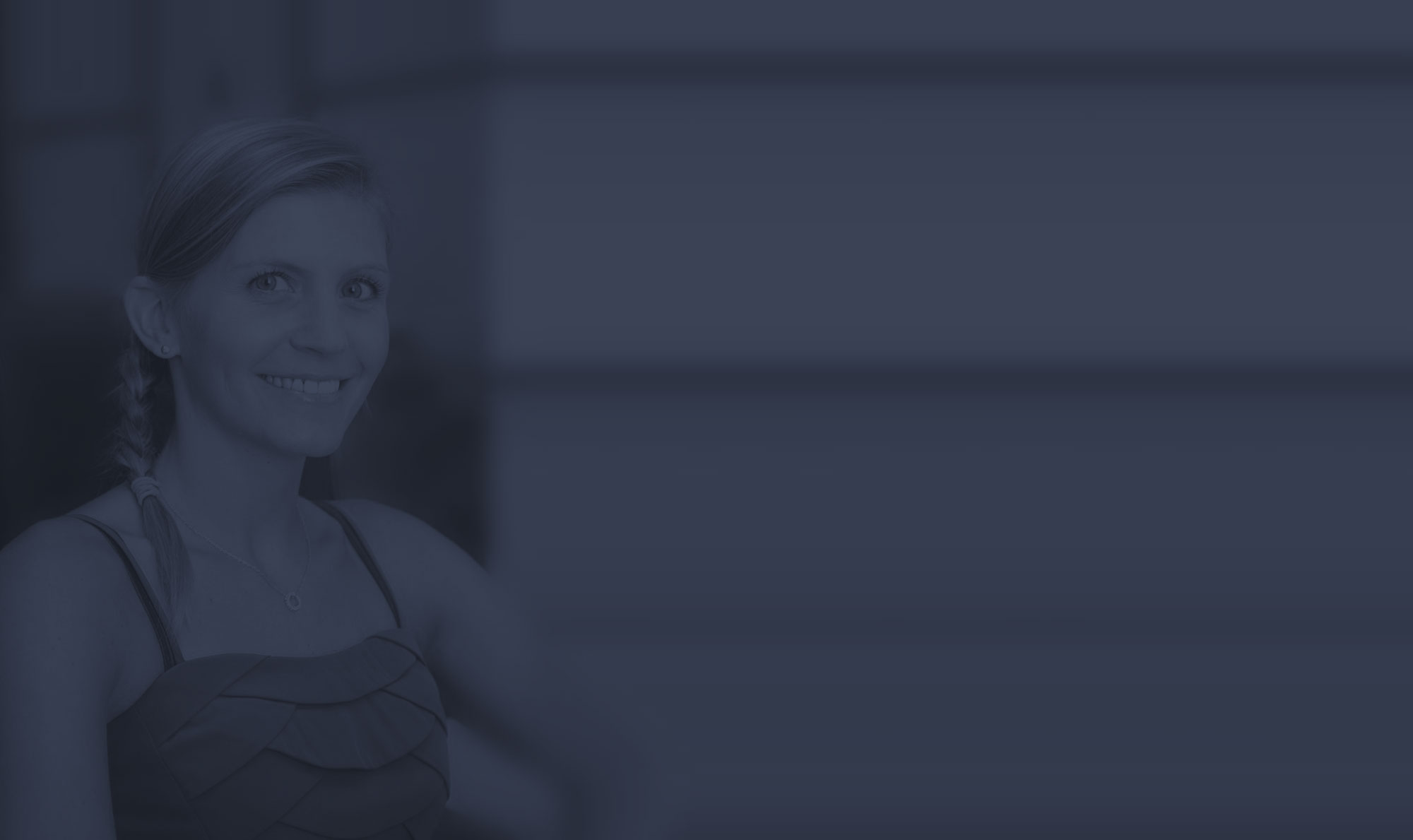 Eine Agentur zu finden ist sehr kompliziert. Es gibt unzählige von ihnen und wir wissen nicht wirklich, welche von ihnen bereit und motiviert sind, um mit uns zu arbeiten. Mit Sortlist machen sie den ersten Schritt, indem sie eine Nachricht schicken. Es ist also einfacher. Auch findet, unter Nutzung vieler relevanter Suchkriterien, eine Vorauswahl statt, um nur die erfahrensten Agenturen anzusprechen.
Jessica Fabre
Digitaler Kommunikationsbeauftragter bei Bourbon
Wir führen dich durch den Agenturen Dschungel
Von Affiliate-Marketing bis Web-Design, wir führen dich an die richtige Agentur, die deinen Anforderungen und deinem Budget entspricht. Du entscheidest ob und mit welcher Agentur du zusammenarbeiten möchtest.
100% kostenfrei - Eine Gebühr wird nur den Agenturen berechnet, die mit Unternehmen zusammenarbeiten.