Conoce a las mejores agencias
Desde diseño web hasta campañas de publicidad, te guiamos hacia las agencias de marketing más adecuadas.
100% gratuito - Sólo cobramos una comisión a las agencias que quieran colaborar contigo.
arrow_downward
Qué servicios se incluyen
Servicios de marketing y publicidad. Sin software, sin medios.
Menciones en los medios de comunicación
1k
Successful collaborations per year
¿Qué tipo de agencias se seleccionan?
Las mejores, pero no necesariamente las más grandes.
Shortcut Advertising
Lo que dice uno de sus clientes:
sélection d'une agence pour la mise en place de guideline de marque.  chaque graphique et stratégie de communication long terme.
Tiffany FoucartGérante, Torrigiotti sprl
PROFIRST Intl.
Lo que dice uno de sus clientes:
We have worked in collaboration with Profirst on many different projects over the years. They are always very professional, creative and looking for the slightest detail that will make the perfect set.
Alexia van der StratenProject Manager, Hoet&Hoet
EVO Group
Lo que dice uno de sus clientes:
Agence sérieuse, communication et travail efficace.
Daniella DuckaertComptable, Expertia
Dupont Lewis
Lo que dice uno de sus clientes:
En 2014 Dupont Lewis nous a accompagné dans le développement de l'identité visuelle de notre 1er flagship store dédié à la fabrication et à la vente de bagels homemade, situé en Belgique. Le fait que cet agence soit principalement dédié au monde du FOOD, nous a rassuré sur leur capacité à comprendre nos besoins, nos envies, notre message. Pour nous, en résumé : Une collaboration efficace au niveau créatif et même financier....
Baba Bagel BakeryFondateur, gérant, Ben et Jak sprl (Baba bagel Bakery)
Superkraft
Lo que dice uno de sus clientes:
Een super tof, hands-on team waarvoor niets teveel is. Vragen en problemen worden direct aangepakt. Ik ben zeer tevreden van hun service en klantencontact.
Steven Van VlasselaerZaakvoerder, 2VRent
Pixelis
Lo que dice uno de sus clientes:
Super boulot ! Nous avons fait évoluer l'identité graphique de notre marque. Pixelis nous a accompagné en s'adaptant à nos contraintes et en proposant des réponses sur-mesure. Notre marque surperforme sur le marché, c'est incontestablement grâce en partie au travail réalisé avec Pixelis. Merci ;)
VirginieBonoDirectrice commerciale et Marketing, Solidar'Monde
Zee Group
Lo que dice uno de sus clientes:
We are an efood company from Germany. After we established the German-speaking markets in Germany, Austria and Swiss we wanted to launch our first foreign language market: France. We started with our well tried German agency by translating the German ad-campaigns. After half a year of many trials we made the decision to choose a native-speaking agency from France. Zee Media helped us growing fast in the French market with a parallel view of the budget and efficiency. The support as a customer was always very pleasantly and professional.
Ronny SCHMIDT-PORSCHITZDirecteur Marketing, Gustini
BBS
Lo que dice uno de sus clientes:
Equipe très professionnelle, reactive agile et humaine. Projet complexe intégrant solution metier web et mobile menée avec succès integrant équipe dédiée et stable de chef projet, ux designer et developpeurs. Je recommande fortement pour toute start up ou entreprise innovante et en transition digitale.
Philippe ABOUCEO, MyTalents
LaMagnética
Lo que dice uno de sus clientes:
La Magnética son para nosotros la empresa referencia en marketing online y estrategia digital en el sector turístico. No conocemos otra empresa con tal nivel de conocimiento y que nos ofrezcan una garantía de resultados igual. Tenemos total confianza en ellos gracias a su profesionalidad y calidad en el servicio.
Gemma OllerOnline Makreting Manager, Costa Brava Tourist Board
EVerythink PR boutique
Lo que dice uno de sus clientes:
I have the opportunity to work with this amazing team during 7 years. They contribute with genious ideas that reflect perfectly our passion for innovation and technology. Always focused on our business with incredible results. Creative, result oriented, business focused. One of the best choice we made.
Vanessa GonzálezCommunication Director, Kaspersky
Comith
Lo que dice uno de sus clientes:
Create flyers, cards, communication,... for our brand.
Charlotte BuysseB2B Sales & Logistics Assistant, Wonderbox
Mayple
Lo que dice uno de sus clientes:
Leads and conversions have increased, and smooth communication and seamless support have been hallmarks of this partnership. Customers can expect helpful resources and pleasant interactions when working with Mayple. We like their innovative approach to solving big problems.
Elad ShrikiCEO, DiffeRent
The Mood Project
Lo que dice uno de sus clientes:
La experiencia con Mood ha sido fantástica. Planteamos un concurso a través de la plataforma y seleccionamos su propuesta por estratégica. Era un proyecto para reposicionar la marca y diseñar el plan estratégico de comunicación. Durante la fase de Reposicionamiento estratégico fuimos desgranando la esencia de la compañía y construyendo la transformación de nuestra marca sin perder el foco y con eficacia. En los workshops participábamos personas de distintas partes de España, y Mood se adaptó a esta situación, optimizando al máximo cada reunión. Mood creó desde el primer momento un excelente clima de trabajo, y la confianza en ellos aumentó taller a taller, entregable a entregable. Dada la confianza en la calidad de su trabajo y visión, una vez acabado este proyecto continuaron con otros dentro de la compañía. Destacaría su capacidad para entender nuestro negocio en muy poco tiempo y su visión estratégica, realista pero a la vez innovadora. Acciones con contenido y con sentido.
Jorge AguilarDirector de Marketing, TRADE CORPORATION INTERNATIONAL SAU
Poixel
Lo que dice uno de sus clientes:
When I first saw your work I had a good impression about what you deliver, but I couldn't know what I need exactly and I was afraid of not getting what I want. Your experience & knowledge got me disposed of my concern. The work was amazing & it was beyond my thoughts. I suggest for every entrepreneur to meet you in person and discuss the ideas and I'm certain that they will insist to work with Poixel.
Mohamed Al MaroufFounder, Aitch Aitch
Dropsolid - The Digital Experience Company
Lo que dice uno de sus clientes:
Nieuwe website bouwen in vernieuwde branding met ruimte voor snelle opbouw van pagina's met herbruikbare blokken.
Lieselot HuysmanMarketing operations coordinator, Teamleader NV
Clockwise Software
Lo que dice uno de sus clientes:
They were able to quickly stabilize the project by asking the right questions for development and facilitating communication. The team used weekly sprints to ensure they understood the requirements, and ultimately built a high-quality product.
Raif KablaouiCEO, KP Technology GmbH
Optimize 360 Agence de Référencement
Lo que dice uno de sus clientes:
conseil en stratégie digitale ( seo et sea ) , conseil en création d outils ( sites etc )
boisdirecteur général, reitzel
Adjust
Lo que dice uno de sus clientes:
Super service ! Équipe disponible et réactive.
Simon BENALIProject Coordinator, Profirst
ESCAL Consulting
Lo que dice uno de sus clientes:
Nous avons shortlisté l'agence Escal consulting après avoir étudié 4 autres offres sur le marché. Malgré la taille de l'agence et sa maturité, l'équipe sait faire preuve de souplesse et d'agilité pour s'adapter à nos besoins. L'équipe de consultants est très professionnelle, à l'écoute et réactive. En terme de résultat, Escal consulting est en mesure d'offrir une visibilité de qualité grâce à un beau réseau de journalistes sur tous types de médias.
Fariha ShahCo-fondatrice, Golden Bees
Biggerband
Lo que dice uno de sus clientes:
Biggerband nous accompagne depuis plus de 7 ans dans notre stratégie de communication et de développement. Réactives et créatives, les équipes sont toujours à l'écoute de nos enjeux. Notre dernière campagne « les frigos solidaires » est une énorme succès, qui ne cesse de rayonner. Merci à tous pour tout le travail accompli…et pour celui à venir !
Veronique MicardResponsable de la communication et projets digitaux, Identités Mutuelle
New Step Media
Lo que dice uno de sus clientes:
to establish social media platforms according to my product life cycle as startup organize
mohamed abd elhadymarketing executive, manazel development
AB4 Systems
Lo que dice uno de sus clientes:
AB4 Systems developed a web application for a financial institution to use in collaboration with a third-party agency. The app has English and non-English versions and allows users to print questionnaires. AB4 Systems successfully delivered the application in three months to meet a critical data collection deadline. The team made smart suggestions to improve product quality. Communicative and organized, AB4 Systems proved to be a reliable development partner, which fostered further collaboration.
Vlad GrigorasSenior Social Protection Economist, The World Bank
148 - Agence de communication
Lo que dice uno de sus clientes:
Superbe collaboration et accompagnement , agence à l écoute , professionnelle et tout ça dans la bonne humeur ! Merci 148 !
VIARD AmauryCo fondateur, Twinies
Essencius A/S
Lo que dice uno de sus clientes:
Så nöjd över mitt beslut att välja Essencius som samarbetspartner i detta projekt. Utomordentligt genomförde och servicetänk från start till slut av ett professionellt team som fick att känna mig oerhört trygg!
Serife ÖzdemirMarketing Manager, Saether AB
Bake250 Digital Agency
Lo que dice uno de sus clientes:
To begin with I needed a creative logo to show the concept of my new business and a website.
MalakehFounder, InterActive Collective
Factoría de Proyectos
Lo que dice uno de sus clientes:
"Tuve la oportunidad de conocerles hace tres años en un proyecto como director médico de PALIACLINIC y al incorporarme como Director del MACA, Master en la Universidad de Barcelona, no he tenido ninguna duda en volver a contactar... Demuestran pasión en todo lo que hacen, transmitiendo sensación de ser parte del equipo, a pesar de tratarse de un proveedor externo. Nuestra relación personal y profesional es extraordinaria." Francesc Fatjó, Director Màster Máster Apicado en Calidad Asistencial, Universitat de Barcelona
Francesc FatjóDirector General MACA, Universitat de Barcelona.
POP Communications
Lo que dice uno de sus clientes:
Great group of professionals with ground breaking ideas, in-depth knowledge of the market and a result driven approach. We have worked with them on several projects including social media engagement and PR. I will definitely recommend them.
DamolaAlliConsumer Engagement Manager, tajawal
ELSE & BANG
Lo que dice uno de sus clientes:
We are based in Switzerland but we chose Else & Bang in Paris to build our new website because of their portfolio and responsiveness. Additionally their proposal was much more affordable than our previous swiss agency. We love their design capabilities and have really enjoyed working with them. They were incredibly responsive in meeting our tight deadlines for a trade show.
Bryan EagleVP of Business Development, Astrocast
Oh! my brand
Lo que dice uno de sus clientes:
Trabajar con OhMyBrand! ha resultado una experiencia fantástica. Gente responsable y flexible, con iniciativa y sobre todo muchas ganas. Se anticipan a tus necesidades, dan soluciones y están a la última. Han modernizado nuestra página web y esta ha dado un vuelco de 90 grados. Ahora es una página cómoda para el usuario y una magnífica carta de presentación de nuestra editorial. Seguiremos trabajando con ellos, sin duda.
Natalia MosqueraEditora, Ediciones La Cúpula
Dynamic Creative
Lo que dice uno de sus clientes:
Suite à l'arrêt de mon site par mon ancien prestataire, je souhaitais faire reprendre la gestion et la maintenance de mon site.
Jean-Pierre AIMONEGérant, Lambesc Piscines
Anais Digital
Lo que dice uno de sus clientes:
Réflexion & développement de projets digitaux
Emilie DelacroixCSR & INNOVATION, Befimmo SA
The Crew Communication
Lo que dice uno de sus clientes:
We have worked with The Crew Communication to develop our new website. The project had some challenging deadlines but that did not scare them off. The team showed great flexibility, rapidity of execution and creativity without jeopardizing quality. Thank you to the very talented team!
Caroline PirardMarketing Manager, N-SIDE
Digital Advice Group
Lo que dice uno de sus clientes:
Projet : Mise en place d'un site e-commerce. Qualités de l'agence : proximité et disponibilité du personnel, écoute et conseils, capacité d'adaptation aux clients et aux projets, expérience et savoir-faire, créativité et innovation...Partenaire à recommander!
Clara HaspeslaghEtudiante stagiaire, Délifrance
Talentum Digital
Lo que dice uno de sus clientes:
El equipo de Talentum, son  personas serias, competentes, comprometidas en su trabajo, que cumplen en lo que tienen que hacer en tiempo y forma, y están pendientes del cliente en todo momento. Palm
PalmAbogada, Mg
Equinoa
Lo que dice uno de sus clientes:
Develop our digital strategy through different ads campaign
Yoann EscobarProdcut Owner, Creacard
EvolveDigitas
Lo que dice uno de sus clientes:
Working with Evolve was a pleasant experience. Team is passionate and collaborative. All the very best.
Khantil ShahSenior Manager - Corporate Communication, Arvind Limited
PURE illusion
Lo que dice uno de sus clientes:
Une agence professionnelle, réactive, et fiable !
Mme DubiéRH, Fidérim Consulting
deBottomLine
Lo que dice uno de sus clientes:
TheBottomnline has done a great Social Media support for us. They were in charge of 3 brand facebookpages. With a good guideline they will be very creative and make suggestions to post relevant things for your brand (always within de DNA of the brand). Even if you have a small budget, they will get out the most of it. We liked working with this agency, very accesible and friendly people.
Lena LacambraJunior Product Manager, Hanes Benelux
sendian creations
Lo que dice uno de sus clientes:
to produce marketing plan and develop the website.
abanoubCEO, life air
Djm Digital
Lo que dice uno de sus clientes:
App and backend creation for a prevention related system (Insurtech).
Jacques OosterboschData Portfolio Manager, Ethias
Atypic
Lo que dice uno de sus clientes:
À la suite d'un pitch organisé pour la création de notre nouveau nom et le rebranding complet de notre réseau d'agence, Atypic à su se démarquer par une approche très créative ainsi que l'apport de solutions concrètes et efficaces. Tant sur le choix des médias, la création des supports prints et la maîtrise du digital, Atypic nous a permis en un an, de dépasser les objectifs que nous leurs avions fixé. Au-delà de nos attentes, Atypic à fourni un réel service immersif.
Marie LedeganckCEO, Propriété Privée
OFCORES
Lo que dice uno de sus clientes:
L'objectif était d'organiser une conférence pour notre client. 100 collaborateurs devaient recevoir une information lourde concernant les budgets de l'année suivante. On devait donc trouvé une idée pour faire passer l'info de manière smooth
Thibault MachurauxCrisis Conference, Keybox Productions
Glocally
Lo que dice uno de sus clientes:
Creación de una campaña de marketing local en la ciudad de Vigo.
Omar LorenzoDirector de Marketing, Evenplus Producciones S.L.
Wirelab
Lo que dice uno de sus clientes:
It's been wonderful working with the folk at WL. They offer a exceptionally professional, well-rounded, and par-deluxe digital service and experience, from the website and brandbook they've developed and created, to the the ongoing inbound marketing and service hubs we are working together on. They deliver on what they promise (and often more); their team is just a delight to work with; and their level of (last-minute-change) responsiveness is setting the record pretty high for other agencies. Kudos on their stellar work! It's a pleasure working with the team there.
Sherif ZaazaaProduct Owner, Asellion B.V.
Black Pizza
Lo que dice uno de sus clientes:
Nous avons sollicité l'agence Black Pizza dans le cadre d'un appel d'offre. L'agence a fait preuve d'un très grand professionnalisme et d'une implication qui nous a très agréablement surpris. Je recommande cette agence à celles et ceux qui cherchent une véritable agence créative. En plus d'être aimables, serviables, et dévoués, l'ensemble de l'équipe sait faire preuve d'une grande imagination avec un travail particulièrement bien soigné. Travailler avec Black Pizza, c'est allier le professionnalisme au plaisir.
Cédric K.Responsable du Développement, Seti Ingénierie Conseil
¿Eres una agencia con talento? ¡Únete a nosotros!
¿Quién utiliza Sortlist?
Los responsables de marketing de cientos de compañías.

Sylvie T'Jaeckx
Me sorprendió recibir una respuesta tan rápida y personalizada. Me hicieron preguntas muy acertadas con las que pude crear un briefing de calidad. Gracias a eso obtuve una lista perfecta de las agencias que podrían ayudarnos.

Damien Thayse
Si tuviera que recomendar Sortlist a mis amigos o clientes destacaría el tiempo que te ahorra. Sólo dos días después de enviar mi mensaje a través de la web, ¡ya estaba todo acordado! Y lo mejor de todo, con una agencia relevante.

Jean Minne
Publiqué un proyecto en Sortlist explicando mis necesidades. En dos días, cuatro agencias se pusieron en contacto conmigo para fijar una reunión. Me explicaron lo que hacían y de qué forma se ajustaban a mis necesidades. Finalmente, el proceso avanzó muy rápido con la agencia que seleccioné.
Leer más testimonios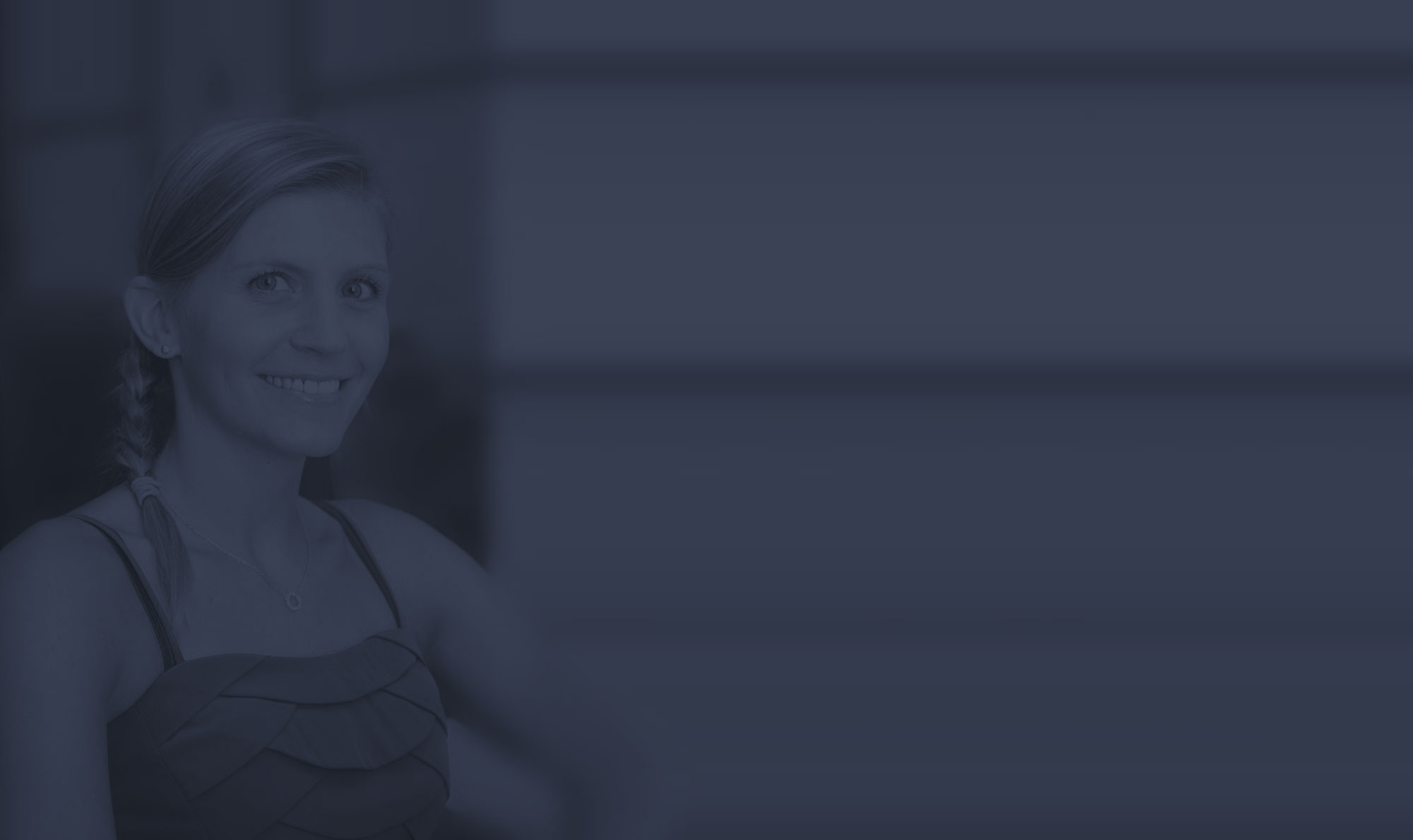 Encontrar una agencia es bastante complicado. Hay muchísimas y realmente no sabemos cuáles están preparadas y motivadas para trabajar con nosotros. Con Sortlist es más fácil porque son las agencias las que dan el primer paso enviándonos un mensaje. Además hay una preselección para enfocarte sólo en las agencias más expertas en base a diversos criterios de selección relevantes.

Jessica Fabre
Responsable de Comunicación Digital en Bourbon
Déjanos guiarte hacia la mejor agencia
Desde diseño web hasta las campañas de publicidad, te guiamos hacia la agencia ideal que se ajuste a tus necesidades y presupuesto. Luego, compara y contrata la más adecuada para ti.
100% gratuito - Sólo cobramos una comisión a las agencias que quieran colaborar contigo.