Conoce a las mejores agencias
Desde diseño web hasta campañas de publicidad, te guiamos hacia las agencias de marketing más adecuadas.
100% gratuito - Sólo cobramos una comisión a las agencias que quieran colaborar contigo.
arrow_downward
Menciones en los medios de comunicación
1k
Successful collaborations per year
¿Qué tipo de agencias se seleccionan?
Las mejores, pero no necesariamente las más grandes.
Shortcut Advertising
Lo que dice uno de sus clientes:
Nous sommes ravis de la charte graphique développée pour notre service et du contact avec Liesbet, notre contact commercial au sein de l'agence !
HélèneFréchéResponsable Opérationnelle BUA, Université Libre de Bruxelles
Coyote
Lo que dice uno de sus clientes:
when working at Nike Belgium, we were looking for best possible partner for local communication. Someone understanding brand values, but also know how to take the next step from a global idea to locally relevant. On top there is no time to lose for personal agenda. There is a need for moving fast to match customers expectations... We founded in Coyote the ideal partner to do this and be part of the Nike team. Time changes, people changes but delivering great work remains. Thierry
Thierry De RidderDirecteur Comm et Stratégie Sportizon, President expert group Sports Marketing at STIMA, Sportizon
PROFIRST Intl.
Lo que dice uno de sus clientes:
Excellent team, flexible and very professional
Steph JoirisCreative Partner, Adjust
EVO Group
Lo que dice uno de sus clientes:
Agence sérieuse, communication et travail efficace.
Daniella DuckaertComptable, Expertia
148 - Agence de communication
Lo que dice uno de sus clientes:
Une fois encore vous avez été parfaits, pros, réactifs, organisés, méthodiques, ponctuels, intelligents, souriants, efficaces, droles, patients, courtois, attentifs, studieux, constants, courageux, cléments, méticuleux, participatifs, bienveillants… Ce serait vraiment pas pareil sans vous.
Anne-Valérie Finaki
Dupont Lewis
Lo que dice uno de sus clientes:
They are in charge of the marketing plan on a monthly basis, and it is going really well. Since we've started working with Dupont Lewis, we are seeing an overall web traffic increase... Custom creatives's digital marketing and display have grown each year. They were always able to address every question and every problem we have, immediately and adequately. We feel that the Dupont Lewis team is a true extension of our company.
Olivier DUTERTREDevelopment, Indiana Café
Superkraft
Lo que dice uno de sus clientes:
Een super tof, hands-on team waarvoor niets teveel is. Vragen en problemen worden direct aangepakt. Ik ben zeer tevreden van hun service en klantencontact.
Steven Van VlasselaerZaakvoerder, 2VRent
SECONDFLOOR
Lo que dice uno de sus clientes:
Hereby I like to recommend Second Floor. We now have worked a couple of months with them so far. They come with creative proposals, are pro-active and use our feedback actively which proves their flexibility. They are always available and stick to the deadlines set together. A professional agency we can rely on.
Ravi PetillionMarketing Manager, ISS Facility Services
Socialsky
Lo que dice uno de sus clientes:
Notre collaboration avec Socialsky est une réussite. La créativité et la rigueur dont ils font preuve ont largement contribué à installer une relation de confiance à long terme. On recommande !
Thomas OffergeldCo-Gerant, Braxel
New Step Media
Lo que dice uno de sus clientes:
Marketing campaigns Social media Brand awareness Strategy
AmrMarketing, Mark
Pixelis
Lo que dice uno de sus clientes:
During my time at both Yves Rocher and Atlas For Men, I worked with Pixelis on a number of projects and, needless to say, I have always been extremely satisfied with their work. They go above and beyond to really understand the company and deliver feedback tailored to the company's specific needs.
VALENTINEREBATTETBrand Content Manager, ATLAS FOR MEN
Zee Group
Lo que dice uno de sus clientes:
Ayant un besoin de travailler sérieusement le référencement de notre marque et du site internet advanGO, plateforme web de gestion pour CSE, nous avons fait le choix d'un prestataire de proximité. Après consultation, nous avons opté pour l'agence Zee Media. Ce choix, basé sur une réputation et une confiance, s'est confirmé avec le temps. À l'écoute, disponible et sympathique, l'équipe Zee Media a su apporter son expérience qui contribue, aujourd'hui, à notre visibilité essentielle sur internet !
Olivier DROGUEResponsable Marketing, Helfrich
BBS
Lo que dice uno de sus clientes:
Equipe très professionnelle, reactive agile et humaine. Projet complexe intégrant solution metier web et mobile menée avec succès integrant équipe dédiée et stable de chef projet, ux designer et developpeurs. Je recommande fortement pour toute start up ou entreprise innovante et en transition digitale.
Philippe ABOUCEO, MyTalents
LaMagnética
Lo que dice uno de sus clientes:
La Magnética son para nosotros la empresa referencia en marketing online y estrategia digital en el sector turístico. No conocemos otra empresa con tal nivel de conocimiento y que nos ofrezcan una garantía de resultados igual. Tenemos total confianza en ellos gracias a su profesionalidad y calidad en el servicio.
Gemma OllerOnline Makreting Manager, Costa Brava Tourist Board
Icetulip
Lo que dice uno de sus clientes:
A great team, very professional and on-point! Starting from the consultancy to the proposals and strategies and then with all the implementation, assessment and optimization, creating an unforgettable and profitable journey. Thank you for all your support :)
Reem NissiProjects Manager, Tribe66
Biggerband
Lo que dice uno de sus clientes:
Biggerband nous accompagne depuis plus de 7 ans dans notre stratégie de communication et de développement. Réactives et créatives, les équipes sont toujours à l'écoute de nos enjeux. Notre dernière campagne « les frigos solidaires » est une énorme succès, qui ne cesse de rayonner. Merci à tous pour tout le travail accompli…et pour celui à venir !
Veronique MicardResponsable de la communication et projets digitaux, Identités Mutuelle
EVerythink PR boutique
Lo que dice uno de sus clientes:
I have the opportunity to work with this amazing team during 7 years. They contribute with genious ideas that reflect perfectly our passion for innovation and technology. Always focused on our business with incredible results. Creative, result oriented, business focused. One of the best choice we made.
Vanessa GonzálezCommunication Director, Kaspersky
datasocial
Lo que dice uno de sus clientes:
Acabamos de iniciar una colaboración con un gran equipo profesional y una gran persona en la dirección con una disponibilidad plena en nuestro proyecto de Inbound marketing y RRSS. Tienen una amplia visión y experiencia del negocio y esperamos recoger muy pronto los frutos. En cuanto al presupuesto, se han ajustado perfectamente a nuestras necesidades y han sido totalmente transparentes en todo momento.
Rosalía peraltaResponsable de área CCEE, DVD El Corte Inglés
Talentum Digital
Lo que dice uno de sus clientes:
Profesionalidad y amabilidad. En nuestra PYME hemos trabajado con ellos tanto en temas de SEO como SEM. Se adaptan totalmente a tus necesidades ofreciéndote siempre alternativas adecuadas para tu negocio. Siempre están disponibles para resolver dudas y escuchar sugerencias con total amabilidad.
Cristina RuizDirección y Marketing, Hello Mami 5D
Comith
Lo que dice uno de sus clientes:
Samenwerken met Comith betekent weten waar je aan toe bent. Alle medewerkers zijn professionals in hun job en argumenteren hun kanaal-, content- en designkeuzes. En misschien nog belangrijker: ze houden woord. Door de korte communicatielijnen slaagt Comith er bovendien in om snel te reageren. Comith denkt mee met de klant en weet de flitsende communicatiewereld te verzoenen met de tragere procedures binnen de overheid. Comith gaat resultaatgericht te werk en aarzelt niet om ook het eigen werk kritisch te evalueren.
Inge PaemenWoordvoerder, Brussel Mobiliteit
Mayple
Lo que dice uno de sus clientes:
The product launch was a success. Sales and traffic have increased due to media campaigns. The team at Mayple is professional, skilled, and communicative. They care about the success of their clients. Our sales increased by 120%.
Itai FriebergerChairman, Arcadia Gaming
Glocally
Lo que dice uno de sus clientes:
Creación de una campaña de marketing local en la ciudad de Vigo.
Omar LorenzoDirector de Marketing, Evenplus Producciones S.L.
POP Communications
Lo que dice uno de sus clientes:
POP communications deliver great service, value for money to achieve the best results for your budget. The team is experienced, friendly and dedicated to achieve success for your campaign. Love working with them and loved the results even more.
Berna BurgerCentral Consumer Marketing Manager, BIODERMA
Oh! my brand
Lo que dice uno de sus clientes:
Trabajar con OhMyBrand! ha resultado una experiencia fantástica. Gente responsable y flexible, con iniciativa y sobre todo muchas ganas. Se anticipan a tus necesidades, dan soluciones y están a la última. Han modernizado nuestra página web y esta ha dado un vuelco de 90 grados. Ahora es una página cómoda para el usuario y una magnífica carta de presentación de nuestra editorial. Seguiremos trabajando con ellos, sin duda.
Natalia MosqueraEditora, Ediciones La Cúpula
ELSE & BANG
Lo que dice uno de sus clientes:
We are based in Switzerland but we chose Else & Bang in Paris to build our new website because of their portfolio and responsiveness. Additionally their proposal was much more affordable than our previous swiss agency. We love their design capabilities and have really enjoyed working with them. They were incredibly responsive in meeting our tight deadlines for a trade show.
Bryan EagleVP of Business Development, Astrocast
La Niche
Lo que dice uno de sus clientes:
It's always a pleasure to work with La Niche. Their projects combine high quality on technical side (right technology at the right place) and very well-designed solution. We work with a lot of agency. Like all of them, keeping the deadline is always a challenge. It might include last day rush but, in the end, unlike a lot of them, they deliver on time. It's easy to communicate with them. We can easily get in contact with the right persons by phone. This helps a lot to fulfill project in time with astonishing quality.
Arnaud LigotCEO, CBlue
Dynamic Creative
Lo que dice uno de sus clientes:
De multiples réalisations depuis près de 20 ans, avec une rapidité et une qualité jamais démenties
David SITBONCEO, Daleth Invest, TF1 Digital Factory, Bonzai Digital, Ad Pepper
Adjust
Lo que dice uno de sus clientes:
Digital agency with multiple qualities, with a team at the forefront of technology and able to meet any challenge. Made excellence a priority and always ahead of its competitors. Great atmosphere and very good contact with the team.
Charles PattynUI / UX Designer, Capver
If we were you
Lo que dice uno de sus clientes:
If we were you is our main design / communication agency we're working with for several years now. They designed our new logo, website, ... and we couldn't be more happy about this. As we are an IT Staffing agency, it is not simple to create things for our business, but If We Were You really understands the field we're working in, which makes it easy to collaborate. If you need some creativity for your business, If We Were You is the agency you need!
Reinhardt HaveransContent & Growth Officer, Brainbridge BVBA
The Crew Communication
Lo que dice uno de sus clientes:
Société très professionnel, personnel agréable et efficace.
Véronique FievezAssistante direction, Deprophar
Digital Advice Group
Lo que dice uno de sus clientes:
Projet : Mise en place d'un site e-commerce. Qualités de l'agence : proximité et disponibilité du personnel, écoute et conseils, capacité d'adaptation aux clients et aux projets, expérience et savoir-faire, créativité et innovation...Partenaire à recommander!
Clara HaspeslaghEtudiante stagiaire, Délifrance
The Mood Project
Lo que dice uno de sus clientes:
La experiencia con Mood ha sido fantástica. Planteamos un concurso a través de la plataforma y seleccionamos su propuesta por estratégica. Era un proyecto para reposicionar la marca y diseñar el plan estratégico de comunicación. Durante la fase de Reposicionamiento estratégico fuimos desgranando la esencia de la compañía y construyendo la transformación de nuestra marca sin perder el foco y con eficacia. En los workshops participábamos personas de distintas partes de España, y Mood se adaptó a esta situación, optimizando al máximo cada reunión. Mood creó desde el primer momento un excelente clima de trabajo, y la confianza en ellos aumentó taller a taller, entregable a entregable. Dada la confianza en la calidad de su trabajo y visión, una vez acabado este proyecto continuaron con otros dentro de la compañía. Destacaría su capacidad para entender nuestro negocio en muy poco tiempo y su visión estratégica, realista pero a la vez innovadora. Acciones con contenido y con sentido.
Jorge AguilarDirector de Marketing, TRADE CORPORATION INTERNATIONAL SAU
Poixel
Lo que dice uno de sus clientes:
I wanted to take my brand to a higher level so I chose poixel.  They knew what they were doing and they were professional.  What I really appreciated about poixel is that they always had the  answers to all my questions at all  times .
Nourah AlrashidiFounder, Nina Jewellery
Infostrates
Lo que dice uno de sus clientes:
a responsive team and contacts who take the time to follow up the digital project: Relevant proposals. we have had good brainstorming with the account manager and then received a strategic recommendation in accordance with our needs pedagogical approach very appreciated inside Renault team's project Very agile and creative i recommend working via this agency.
Slobodan PetronijevicHead of communication, Renault
EvolveDigitas
Lo que dice uno de sus clientes:
A passionate team well equipped with the know-how as well as in-depth understanding of client's requirements.
Pranjli GuptaDigital and Brand Marketing Manager, Blueair
PURE illusion
Lo que dice uno de sus clientes:
Une agence professionnelle, réactive, et fiable !
Mme DubiéRH, Fidérim Consulting
deBottomLine
Lo que dice uno de sus clientes:
We hebben Steven en Veerle van deBottomLine een dubbele en moeilijke opdracht gegeven. Binnenlandse adoptie is immers altijd een gevoelig en emotioneel onderwerp voor alle betrokken partijen. Enerzijds vroegen we een campagne om doorverwijzers in de brede zin van het woord te bereiken (ziekenhuizen, gynaecologen, dokters, maatschappelijk assistenten, …). Het objectief was om hen ons te leren kennen, zodat ze weten waar naartoe als ze ooit geconfronteerd worden met een ongewenst of ongepland zwangere vrouw/koppel. Anderzijds vroegen we een campagne te bedenken naar ongewenst of ongepland zwangere vrouwen/koppels om hen de weg naar begeleiding door ons te wijzen. Een moeilijke opdracht omdat er geen 'profiel' bestaat van deze vrouwen: je vindt ze in alle leeftijds- en sociale klassen, culturen. deBottomLine heeft ons verrast met hun strategisch inzicht om beide trajecten tot een goed einde te brengen. Hun vermogen om zich te verplaatsen in de doelgroep is ontzettend sterk, waardoor ze ons duidelijk maakten hoe we ons best voorstellen. Ook de praktische invulling van de strategie klopte helemaal: het was de ideale verwezenlijking. Naar concrete samenwerking om alle dragers en het creatieve materiaal te ontwikkelen was het fijn om met hen samen te werken. Ze wijzen op denkfouten en geven constructieve suggesties om tot het beste resultaat te komen. De opvolging van de productie verliep erg vlot. Zonder twijfelen raden we deBottomLine aan aan iedereen! Als ze met een complexe en gevoelige materie zoals de onze aan de slag kunnen én er een succes van maken, kunnen ze dat voor andere organisaties ook!
Tim Van CampAdjunct Directeur, Adoptiehuis VZW
sendian creations
Lo que dice uno de sus clientes:
you are awesome company and deliver a high quality services thanks a lot to making my company branding and digital marketing campaign.
Belal MagdyCEO,
The Lift
Lo que dice uno de sus clientes:
Desarrollar la página web para mi negocio.
Carlos González MartínezCEO, Mundopatinete
Wirelab
Lo que dice uno de sus clientes:
Great agency to work with! Competitive offer and what is most important very close collaboration and great support. I can highly recommend Wirelab for any Digital Projects.
Nico EddelbuettelRegional Marketing Specialist, tesa Western Europe
Black Pizza
Lo que dice uno de sus clientes:
BlackPizza a créé l'identité visuelle d'ekWateur, et est en charge de la refonte de nos interfaces. Nous apprécions beaucoup la gestion de projet et la créativité de cette agence !
Marine LE BIHANResponsable Communication, ekWateur
Clockwise Software
Lo que dice uno de sus clientes:
I have been working with Clockwise for the last 3 years. They have excellently skilled developers on their team. Anyone that I have engaged has been highly organized and communicative and very good at writing clean and extensible code. I never had issues meeting deadlines. I have always found their developers skilled in written and spoken English. Another thing though it's minute when outsourcing, the infrastructure reliability is also important e.g. High-speed connectivity, reliable power, and accessible phone connectivity, and Clockwise has all of it taken care of.
Murtaza DabawalaCEO, M.A.Technologies
AB4 Systems
Lo que dice uno de sus clientes:
Great team, great vision. Fully involved in the process of developing and publishing a mobile product.
Laurentiu BalasaCEO, T-Me Studios
¿Eres una agencia con talento? ¡Únete a nosotros!
¿Quién utiliza Sortlist?
Los responsables de marketing de cientos de compañías.

Sylvie T'Jaeckx
Me sorprendió recibir una respuesta tan rápida y personalizada. Me hicieron preguntas muy acertadas con las que pude crear un briefing de calidad. Gracias a eso obtuve una lista perfecta de las agencias que podrían ayudarnos.

Damien Thayse
Si tuviera que recomendar Sortlist a mis amigos o clientes destacaría el tiempo que te ahorra. Sólo dos días después de enviar mi mensaje a través de la web, ¡ya estaba todo acordado! Y lo mejor de todo, con una agencia relevante.

Jean Minne
Publiqué un proyecto en Sortlist explicando mis necesidades. En dos días, cuatro agencias se pusieron en contacto conmigo para fijar una reunión. Me explicaron lo que hacían y de qué forma se ajustaban a mis necesidades. Finalmente, el proceso avanzó muy rápido con la agencia que seleccioné.
Leer más testimonios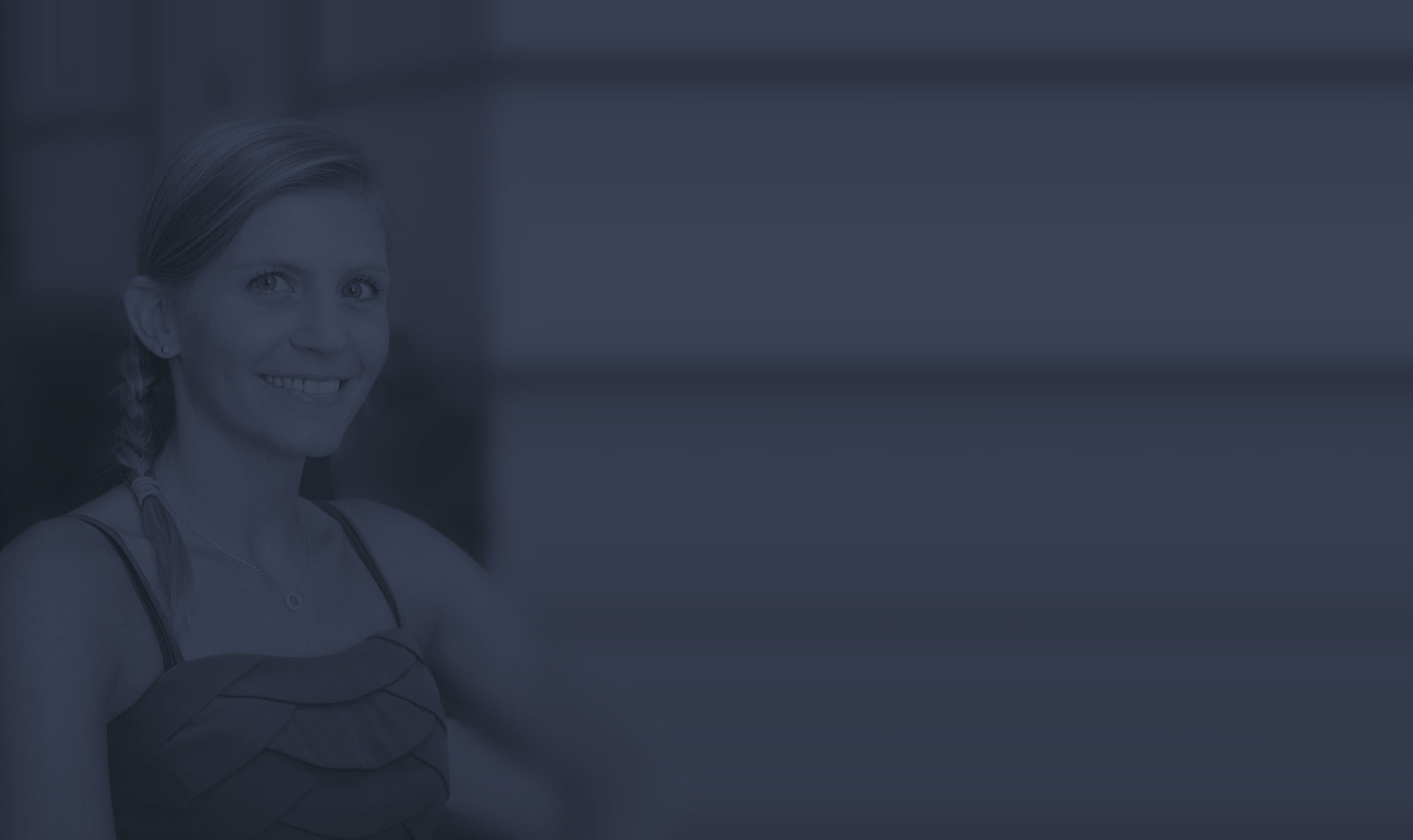 Encontrar una agencia es bastante complicado. Hay muchísimas y realmente no sabemos cuáles están preparadas y motivadas para trabajar con nosotros. Con Sortlist es más fácil porque son las agencias las que dan el primer paso enviándonos un mensaje. Además hay una preselección para enfocarte sólo en las agencias más expertas en base a diversos criterios de selección relevantes.

Jessica Fabre
Responsable de Comunicación Digital en Bourbon
Déjanos guiarte hacia la mejor agencia
Desde diseño web hasta las campañas de publicidad, te guiamos hacia la agencia ideal que se ajuste a tus necesidades y presupuesto. Luego, compara y contrata la más adecuada para ti.
100% gratuito - Sólo cobramos una comisión a las agencias que quieran colaborar contigo.