Certifications of Vyzek
Profile verified by its owner
Location of Vyzek
Languages spoken by Vyzek
Services (2) offered by Vyzek
Team members (1) at Vyzek
Industries where Vyzek worked
Technology Hardware & Equipment

Vyzek
About Vyzek
Vyzek est une agence de communication Algérienne. Nous proposons des services de Création web/Plateformes et Conception UI/UX.
Services (2) offered by Vyzek
Website Creation
From €1000
Presnter votre entreprise et produits/services en-ligne. Booster votre business tout en élargissant votre champ d'action avec nos solutions.
Web Application
From €2500
Works (1) by Vyzek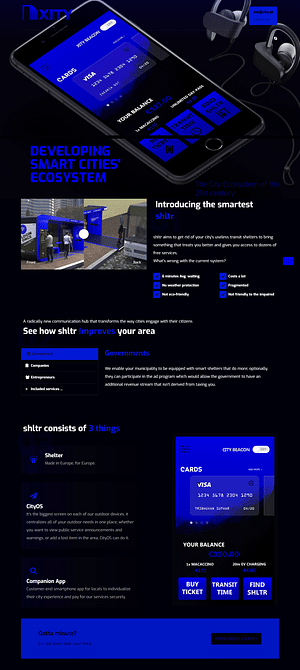 Création de site web pour Xity
September 8, 2019
Clients (1)
Xity Eesti
Has collaborated with Vyzek in August 14, 2018
Reviews (1) given to Vyzek
Nadia bouterbiaNadia bouterbiacheck_circle_outlineThis reviewer has been verified by Sortlist.
a year ago
Il est rare de tomber sur une agence de communication ozreillebqui est particulièrement efficace et qui maitrise son domaine, J'ai vraimment eu le plaisir de travailler avec vous et collaborer avec Mlle ikram et l'équipe!
You will also like these agencies