Discover and browse our entire catalog of agencies.
Post a new project now and find the agencies matching your needs.
Let our industry experts help you choose the best suited agency.
Browse our providers
Search through a database of 38K talented service providers and collaborate with the best for your specific needs.
Let agencies come to you
Describe your needs in a short briefing containing your requirements. Send it to agencies we suggest you and wait for their answer.
Simple, quick and agile process
Complete & up-to-date market information
Personal assistance
Learn more about projects
Our advisors guide you to the right agency
Let our industry experts help you choose the best suited agency and turn your idea into a successful business project.
Learn more about advisors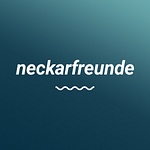 ---
Neckarfreunde Werbeagentur GmbH
Stuttgart, Germany
Wir sind die neckarfreunde aus Stuttgart. Wir machen das Beste aus Deinem Projekt. Was bewegt Dich?
Wir sind die neckarfreunde aus Stuttgart, die Agentur für strategisches Design, kreative Kommunikation und digitale Erlebnisse. Die Menschen, die hier arbeiten, wollen etwas bewegen und die Dinge vorantreiben. neckarfreunde stehen auf Fortschritt und sind von Natur aus neugierig. Wir vereinen Kreativität, Strategie, Digitalität und Content. Du hast eine Aufgabe für uns? Wir machen das Beste aus Deinem Projekt. Was wir tun: Branding und Positionierung Wir bauen Marken zukunftsfest, entwickeln Namen, die Bestand haben und erschaffen Claims, die hängen bleiben. Workshops und Arbeitsgespräche sind unser Werkzeug für strategische Veränderung. Wir stellen Ihr Unternehmen zu einer echten Arbeitgebermarke auf. Marketing und Kommunikation Wir behalten den Überblick und moderieren mit detaillierten Lösungen alle Bereiche des Marketings. Die Bedienung der passenden Kanäle ist Grundvoraussetzung für eine nachhaltige Kommunikation. Wir entwickeln dafür Content, der wirkt. Digital Design und Web Eine reibungslose und nutzerorientierte Website-Experience mit Mehrwert zu entwickeln, ist unser Job. Wir zeigen Mittel und Wege für ein optimales Ranking und konzipieren die passenden Maßnahmen für bessere Ads. Für das richtige Shopsystem und die Performance sorgen wir. Content Creation, Text und PR Wir analysieren und entwickeln Content-Konzepte, die für mehr Sichtbarkeit sorgen. Wir informieren die Zielgruppen Ihres Unternehmens oder Ihrer Institution über strategisch relevante Kanäle. Content wird aufeinander abgestimmt. Dazu entwickeln wir Bilder, die zur Zielgruppe sprechen. Onlinemarketing und Social Media Wir finden gemeinsam mit unseren Kunden heraus, was zum gewünschten Ergebnis beitragen kann und was nicht. Social Media Marketing für B2B, B2C und Organisationen nutzen wir als grundlegende Strategie für mehr Erfolg in sozialen Netzwerken. Mit unserer Mitarbeitersuche mit System finden wir die passenden Arbeitnehmer für Ihr Unternehmen.
---
Services
25 services offered by Neckarfreunde Werbeagentur GmbH
Service name
---
Related reviews
---
Starting from
---
---
---
Team
10 members in Neckarfreunde Werbeagentur GmbH's team
---
Awards
Neckarfreunde Werbeagentur GmbH was awarded 0 times
---
Reviews
1 review for Neckarfreunde Werbeagentur GmbH
Mateo Mate
CEO at Stuggiimmobilien GmbH
What was the objective behind your collaboration?The agency built multiple, sofisticated websites for the company.
What did you enjoy the most during your collaboration?The very good and fast communcation with a very satisfying and professional end result.
Mateo Mate recommends this agency
---
Worked with Neckarfreunde Werbeagentur GmbH?
Share your experience with us.
---
Contact
Contact details of Neckarfreunde Werbeagentur GmbH
Details
---
http://www.neckarfreunde.de
---
Headquarter

Silberburgstraße 187, 70178 Stuttgart, Germany

---
---