Discover and browse our entire catalog of agencies.
Post a new project now and find the agencies matching your needs.
Let our industry experts help you choose the best suited agency.
Browse our providers
Search through a database of 38K talented service providers and collaborate with the best for your specific needs.
Let agencies come to you
Describe your needs in a short briefing containing your requirements. Send it to agencies we suggest you and wait for their answer.
Simple, quick and agile process
Complete & up-to-date market information
Personal assistance
Learn more about projects
Our advisors guide you to the right agency
Let our industry experts help you choose the best suited agency and turn your idea into a successful business project.
Learn more about advisors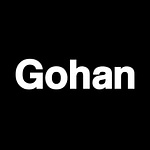 ---
Gohan Strategy
Singapore, Singapore
Make your brand easy to find and hard to forget.
Gohan Strategy is a strategic brand consultancy that specializes in branding & brand strategy and consulting. Our core services are: 1. Branding & Identity Design 2. Strategy Workshops 3. Consulting Gohan is a Brand Consultancy providing professional Branding, Strategy and Identity Design services. When most people hear "branding",design is the first thing that comes to mind - that design deliverables are the primary output of the branding process. In truth, while everybody loves a great design, Gohan's excellence lies in the alignment and clarification skills that Founders and CEOs frequently struggle with, bringing clarity to the process of building and launching new companies and brands. We help business leaders understand the obstructions that prevent them from building their company into an impactful brand. Frequently, addressing these issues requires strategy workshops, which are Gohan's cornerstone service for Brand Strategy, detecting brand and growth obstacles that obstruct company growth and expansion of the customer base. We provide a modern approach to transforming your brand's vision into revenue. 
---
Services
9 services offered by Gohan Strategy
Service name
---
Related reviews
---
Starting from
---
---
---
Team
7 members in Gohan Strategy's team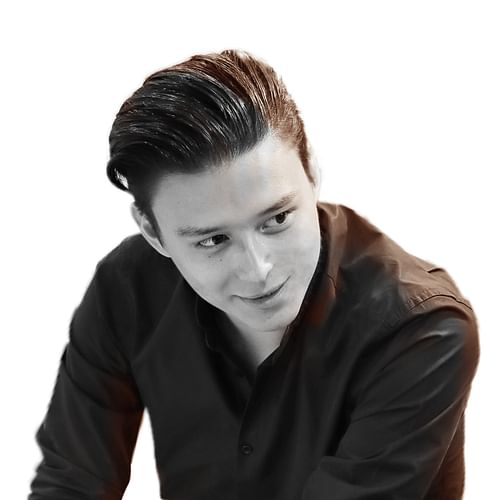 Story
CDO / Co-Founder Yohji Alexander Kanki is a Brand Consultant with over 10 years of design and brand consulting experience. Yohji's professional journey and unique skill set evolved from his early passion and talent for graphic design.
---
Awards
Gohan Strategy was awarded 5 times
TDA - #1 Best Branding Agency 2019
2019-10-31
Branding & Digital
---
#1 - Philippines Tiered Hubspot Agency Partner 2019
2019-04-30
Inbound Marketing
Facebook Blueprint Certified
2018-07-31
Digital Marketing
Official Google Partner
2018-12-31
Digital Marketing SEO
Top Branding Agency in The Philippines for 2021 (Clutch.com)
2021-01-01
Branding
---
Reviews
9 reviews for Gohan Strategy
Nguyen Minh Trang
Director of PR & Communications at AIC Group
Gohan is an innovative and professional Branding company with in-depth research to highlight partners' advantages and values at the top-level. Thanks to Yohji's vision, our company has successfully repositioned our brand and gained more confidence and credibility within the company, both on national and international levels. Needless to say, we are impressed and truly appreciate this wonderful partnership with Gohan. Amazing working progress and creative solutions. Looking forward to many more projects together in the future!
---
Gohan Concepts developed a unique logo and brand image that have increased social media engagement significantly. Integrating feedback, the team ensured that deliverables satisfied multiple stakeholders. They provide clear channels of communication, which supports continued collaboration. BACKGROUND Please describe your company and your position there. I am the Chief Financial Officer at Pretty Huge Obstacles headquartered in the Philippines. I oversee the Accounting and Financial operations of the company. OPPORTUNITY / CHALLENGE For what projects/services did your company hire Gohan Concepts? General branding and digital marketing. What were your goals for this project? To spread our brand awareness across the Philippines and Southeast Asia. To create new, fun, out-of-box marketing materials that could communicate our company's identity effectively with our team and target customers. SOLUTION How did you select this vendor? Highly recommended from our business partners in Hong Kong and United States. Case studies were polished, professional, and creative. Ideas were impressively outside the box. Proven cultural fit compared to the other local companies. Describe the scope of their work in detail. Began with a series of discovery sessions with the majority of our C-Level executives where they took the time to learn about our company, concept, and core values. After very thorough discovery sessions, they created multiple brand package options for us to include our logo, analysis of client demographic, with various marketing strategies depending on our needs. What was the team composition? I work directly with both Co-Founders. RESULTS & FEEDBACK Can you share any outcomes from the project that demonstrate progress or success? We received very positive remarks on our new logo and brand image. We experience significant increase in visitor traffic with over 150% growth in our social media engagements. Our team, customers, as well as investors all love and understand our brand identity better. How effective was the workflow between your team and theirs? We receive weekly updates and reports that show us their deliverables, next on the to-do list, and what was needed from us to keep the project moving smoothly. They were always receptive and available to our ideas and requests. Communication channels included Slack, Skype, Zoom, and G-Suite. What did you find most impressive about this company? They have a commitment to learn and understand our company's values. They provide us with well-established communication channels all our team members can confidently rely on. Are there any areas for improvement? There is always room for improvement. They are still a young, hungry, and growing company. We look forward to seeing them grow, and will highly recommend them to our friends, colleagues, and business partners.
---
Hezi Cohen
Founder / CEO at Wok N' Roll
If you want to rebranding your company or create brand that will outstand in the market Gohan will be there for you...and they will stick around until you will be 100% happy from the result. The them well balance of talent of Young and up to date with experience and sophisticated My dad thought me that every 1$ you send should give you 2$ with Gohan its will be 200$ Not over promises and will be there even in outside of the project hours.
---
Worked with Gohan Strategy?
Share your experience with us.
---
Contact
Contact details of Gohan Strategy
Details
---
https://www.gohanstrategy.com
---
---