Discover and browse our entire catalog of agencies.
Post a new project now and find the agencies matching your needs.
Let our industry experts help you choose the best suited agency.
Browse our providers
Search through a database of 38K talented service providers and collaborate with the best for your specific needs.
Let agencies come to you
Describe your needs in a short briefing containing your requirements. Send it to agencies we suggest you and wait for their answer.
Simple, quick and agile process
Complete & up-to-date market information
Personal assistance
Learn more about projects
Our advisors guide you to the right agency
Let our industry experts help you choose the best suited agency and turn your idea into a successful business project.
Learn more about advisors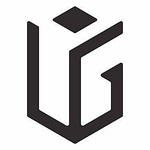 ---
UIG studio
Kraków, Poland
Are you building a new product from scratch or improving one? No worries, we've worked with companies of all sizes, from enterprise brands to new startups. Our services: Strategy We start each project from in‑depth user discovery to identify your target audience and solve real problems. Our UI/UX design team talk with stakeholders, carry on user research, help you learn from your competition, and unify the message. The result is a holistic design and implementation to serve your users better. Design Our customer and evidence-driven design process deliver functional, digital-first, and beautiful products and services. Created with empathy and the ability to scale for achieving the most complex goals, evoke emotions, and ensure users experience the product intuitively. Development Our cross-functional team delivers front‑end and back‑end development services across all platforms. They working tightly with our QA team and designers to make a significant impact and launch market-leading web and mobile products and services around the globe. Technology Our tech stack is a strategic and tactical weapon for lasting impact, the client's vision, and long-term goals. We have collected a set of trusted, future-proof tools that are essential for keeping scalability, deadlines, and quality promises on track.
---
Services
9 services offered by UIG studio
Service name
---
Related reviews
---
Starting from
---
---
---
Team
21 members in UIG studio's team
---
Awards
UIG studio was awarded 11 times
BESTCSS - Site of The Day
2020-08-01
web awards
CSSLight - Featured site of the day
2020-07-31
web awards
Web Guru Awards - Guru of The Day
2020-07-31
web awards
Cssfox - Community awards nominee
2020-08-31
web awards
CSS Winner - Nominee
2020-07-31
web awards
DesignNominees - Nominee
2020-07-31
web awards
awwwards Honorable Mention
2016-08-31
web awards
awwwards Honorable Mention
2020-07-31
web awards
Clutch Top App Development Companies in Poland for 2020
2020-05-31
clutch awards
Clutch Top B2B Companies Poland for 2019
2019-09-30
clutch awards
Clutch 1000 Best B2B Service Providers
2019-11-30
clutch awards
---
Reviews
12 reviews for UIG studio
Michał Pochopien
Senior Consultant, Pharmaceutical Consultancy at Creativ Ceutical
THE REVIEW "They were highly engaged and passionate about delivering the product." Project summary: UIG Studio developed a desktop application to improve the organization of a complicated database. They built features to simplify the navigation process and improve previews of large files. Feedback summary: The app has been positively received in its limited release and meets all original standards. The UIG Studio team was committed and interested in the overall goals of the project, inspiring trust during the collaboration. BACKGROUND Please describe your company and your position there. I'm a senior consultant at an international consulting company. We work with the pharmaceutical industry. OPPORTUNITY / CHALLENGE For what projects/services did your company hire UIG Studio? We needed to develop an app that allows for easy access to a complex database. What were your goals for this project? We wanted to give users the ability to view different levels of data and navigate through all assets more efficiently. The app should make the process simpler for users to preview and filter information to use them in relevant presentations, etc. SOLUTION How did you select this vendor? I'd worked with a partner of UIG Studio before, so we selected them for the project. Describe the project in detail. They developed our desktop app that covers our complex database. The app allows for data filtration and data previews. The UIG Studio team built-in functionalities that preview short summaries of large PDF and PPT files. What was the team composition? The UIG Studio team provided four people. We had a dedicated project manager, a graphic designer, and two programmers working on design and development. RESULTS & FEEDBACK Can you share any outcomes from the project that demonstrate progress or success? We've only done a limited release of the app, but our users have given us positive feedback. They completed the app in line with my expectations. How effective was the workflow between your team and theirs? Their team used Asana to manage our communication throughout the project, which was great. What did you find most impressive about this company? They were highly engaged and passionate about delivering the product. Are there any areas for improvement? Though there is always room for improvement, I can't think of anything for them to strengthen.
---
Grzegorz Balcerzak
Head of the company at LightPixel
They're receptive to client needs. UIG Studio delivered a satisfying product, creating a recognizable logo and a user-friendly app. The team's accessibility and communicativeness supported detail-oriented project management. Dedicated to the deliverables, their skills ensured a successful collaboration.
---
Emilie Clay
Principal at Creativ-Ceutical
Their reactivity set them apart. The app met the expectations of the third-party client. UIG Studio communicates regularly with the client to ensure an effective workflow. The team is responsive, hard-working, and dedicated.
---
Worked with UIG studio?
Share your experience with us.
---
Contact
Contact details of UIG studio
Details
---
---
Headquarter

Kraków, Poland

---

---

---
---