Discover and browse our entire catalog of agencies.
Post a new project now and find the agencies matching your needs.
Let our industry experts help you choose the best suited agency.
Browse our providers
Search through a database of 38K talented service providers and collaborate with the best for your specific needs.
Let agencies come to you
Describe your needs in a short briefing containing your requirements. Send it to agencies we suggest you and wait for their answer.
Simple, quick and agile process
Complete & up-to-date market information
Personal assistance
Learn more about projects
Our advisors guide you to the right agency
Let our industry experts help you choose the best suited agency and turn your idea into a successful business project.
Learn more about advisors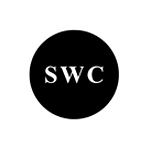 ---
SWC Partnership
Greater London, United Kingdom
Lean, Nimble, Reliable, Good Value
🇬🇧 Welcome to SWC Partnership. We develop marketing strategies and campaigns to accelerate your sales and brand awareness . SWC is a full service marketing agency that works as an extension of your team . We develop brand strategies , form integrated marketing plans , produce creative ideas , creative production , media planning/buying and campaign reporting . Our services are designed to be integrated into your existing infrastructure, either as a full service partner or for a specific discipline. Our expert teams are highly experienced in working across both B2B and B2C industries; whilst delivering international , national and local marketing solutions.  We're passionate about making a commercial difference to our clients and provide measurable and accountable marketing that drives ROI .  We are headquartered in the UK and operate across Europe, with a special focus on the DACH region. We are a lean and nimble team of specialists, a boutique agency , part of UP, THERE EVERYWHERE , which is the first global cloud based agency . Headquartered in Stockholm, Sweden , with a further 15 bases including Hamburg , Helsinki , London , New York , Dubai , Shanghai , Switzerland , Amsterdam and Palma among others. We offer a global agency solution whilst connecting you with teams locally . Providing local insight and appreciation of country nuances, we can plan, produce and deliver your international marketing programmes in each of your targeted countries and territories, as if you would in your home market. Through multilingual marketing managers and transcreation experts , we ensure your international sales & marketing is a success . Contact our Founding Partner, Simon Cristal to discuss your requirements.  www.swcpartnership.com 🇩🇪 Willkommen bei SWC Partnership! Wir entwickeln Marketingstrategien und -kampagnen, mit denen Sie Ihren Umsatz und die Bekanntheit Ihrer Marke steigern können . Unsere Expertenteams haben langjährige Erfahrung im B2C- und B2B- Bereich und liefern Marketinglösungen auf internationaler , nationaler und lokaler Ebene.  SWC ist eine Full-Service -Marketingagentur, die Ihrem Team als professioneller Partner fest zur Seite steht . Wir entwickeln Markenstrategien , erstellen integrierte Marketingpläne , kümmern uns um kreative Entwicklung und kreative Produktion und setzen Kampagnen um und informieren Sie über deren Fortschritte. Unsere Services sind so ausgelegt, dass sie sich in Ihre bestehende Infrastruktur einbinden lassen – entweder als Full-Service oder für einen bestimmten Fachbereich. Wir arbeiten mit Leidenschaft daran, unseren Kunden echte Handelsvorteile zu verschaffen und ein Marketing zu liefern, dass den ROI messbar und zuverlässig fördert.  Unsere Hauptniederlassung befindet sich in London und wir operieren in ganz Europa, speziell in der DACH-Region (Deutschland, Österreich, Schweiz). Internationalen Kunden , die keine physische Präsenz in UK oder Europa haben, bieten wir außerdem SWC Flexi . Mit diesem internationalen Marketingservice stellen wir Ihnen dedizierte Spezialisten an die Seite, die wie eine Erweiterung Ihres eigenen Teams fungieren – in Voll- oder Teilzeit. Durch Einblicke in den lokalen Markt und ein Verständnis lokaler Nuancen können wir Ihre internationalen Marketingprogramme planen , gestalten und umsetzen  – in jedem Ihrer Zielländer und -gebiete. Ganz so wie in Ihrem Heimatmarkt. Unsere mehrsprachigen Marketingmanager und Transkreationsexperten sorgen dafür, dass Ihr internationaler Vertrieb und Ihr internationales Marketing ein Erfolg werden. Kontaktieren Sie unseren Gründungspartner Simon Cristal, um Ihre Ideen und Anforderungen zu besprechen.  www.swcpartnership.com 🇪🇸 Bienvenido a SWC Partnership. Ayudamos a las marcas y empresas que desean aumentar sus ventas mediante el desarrollo de estrategias de marketing dinámicas . Somos una agencia de marketing de servicio completo que tiene su sede en Londres . Trabajamos con una amplia gama de empresas de Empresa a Consumidor y de Empresa a Empresa. Nos apasiona hacer una diferencia comercial en las marcas con las que trabajamos y creemos en un marketing medible y responsable que impulse el retorno de la inversión para nuestros clientes. Nuestro equipo son especialistas fantásticos, reunidos de una amplia gama de disciplinas de comunicación de marketing. Eso significa que puede obtener todos los servicios que necesita de una sola agencia. Para clientes internacionales sin una presencia física en el Reino Unido / Europa, también ofrecemos SWC Flexi. Un equipo dedicado o una persona individual que puede trabajar como miembro de su propio equipo de marketing, aquí mismo en el Reino Unido / Europa. Póngase en contacto con nuestro socio fundador, Simon Cristal para hablar sobre sus requisitos.
---
Services
7 services offered by SWC Partnership
Service name
---
Related reviews
---
Starting from
---
---
---
Team
20 members in SWC Partnership's team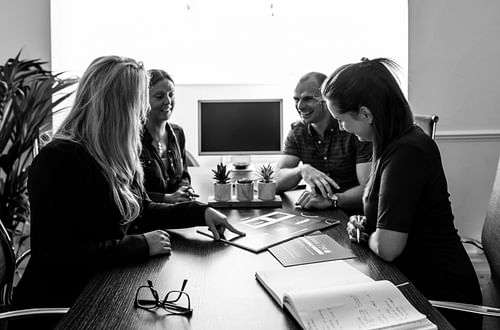 Story
We pride ourselves on the importance of service. Our aim is to make our client's lives a little easier, by understanding and listening to their requirements, solving their problems and unlocking opportunities through strategic and creative solutions. Clients are partners & we believe in long term client partnerships.
---
Awards
SWC Partnership was awarded 4 times
Sortlist Top Rated Agency
2019-01-01
Sortlist
Sortlist Best In Class
2019-01-01
Sortlist
One of Europe's Fastest Growing Agencies
2022-12-01
Creative Brief Top 30 Agency
2018-01-01
Creative Work
---
---
Reviews
12 reviews for SWC Partnership
Carol-Anne Jakobs
EU D2C Content Manager at Mars
Sector
Marketing & Advertising
What was the objective behind your collaboration?SWC helped Mars Pet Nutrition develop best-in class written content across brands and markets.
What did you enjoy the most during your collaboration?The team has been very hands-on on every project and developed best-in-class content. They fully dive into the brands to understand their uniqueness and help go even further. Fast turnaround time with top quality.
Carol-Anne Jakobs recommends this agency
---
Lisa Bishop
Account Director at Global Media and Entertainment
What was the objective behind your collaboration?Having worked with the agency for over 5 years now, I see our relationship as a true media partner. I have enjoyed working on several excellent campaigns across B2B and B2C where we have been invited in to brainstorm ideas and work in true collaboration to ensure the brief is met for their client.
What did you enjoy the most during your collaboration?They are creative and always bring a certain vigor and enthusiasm to the meeting that makes it very enjoyable to be part of. They go over and beyond for their clients to find new initiatives and opportunities, with an impartial media planning and channel selection so its always relevant for their clients needs.
Lisa Bishop recommends this agency
---
Patricia Weyts
Direct Foreign Investment Deputy at BELGIAN TRADE OFFICE WALLONIA
Sector
Government & Administration
What was the objective behind your collaboration?The initiative we are promoting is attracting foreign investments to Wallonia and highlight the benefits of establishing operations in Wallonia-Belgium
What did you enjoy the most during your collaboration?I would highly recommend working with the SWC Partnership team for your international and national marketing/advertising campaigns. They provide excellent service and are always very clear in their communications. It is very rare to find a good agency that can offer end to end management for creative development and media planning, but SWC certainly overdeliver and we are very proud of the work we produce together!
Are there any areas for improvements?everything ran smoothly, delivery on time, great collaboration, every step of the process. Creative team excellent, communications team excellent.
Patricia Weyts recommends this agency
---
Worked with SWC Partnership?
Share your experience with us.
---
Contact
Contact details of SWC Partnership
Details
---
---
Headquarter

191 Wood Ln, London W12 7FP, UK

---

Kleine Rainstraße 44, 22765 Hamburg, Germany

---

Paseo de la Castellana, 43, 28046 Madrid, Spain

---

433 Broadway, New York, NY 10013, USA

---

GT30, Grev Turegatan 30, 114 38 Stockholm, Sweden

---

2-3 Tunsgate, Guildford GU1 3QT, UK

---

Lonsdale Gate, Lonsdale Gardens, Royal Tunbridge Wells, Tunbridge Wells TN1 1NU, UK

---

Carrer de Sant Magí, 72, 07013 Palma, Illes Balears, Spain
---