Discover and browse our entire catalog of agencies.
Post a new project now and find the agencies matching your needs.
Let our industry experts help you choose the best suited agency.
Browse our providers
Search through a database of 38K talented service providers and collaborate with the best for your specific needs.
Let agencies come to you
Describe your needs in a short briefing containing your requirements. Send it to agencies we suggest you and wait for their answer.
Simple, quick and agile process
Complete & up-to-date market information
Personal assistance
Learn more about projects
Our advisors guide you to the right agency
Let our industry experts help you choose the best suited agency and turn your idea into a successful business project.
Learn more about advisors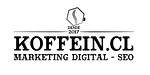 ---
Agencia Koffein
El Monte, Chile
Despierta tus ventas!
Agencia Koffein es una Agencia de Marketing Digital, Posicionamiento SEO Web eCommerce, que se especializa en la atención de Micro, Pequeñas y Medianas empresas de Chile y el resto del mundo.  La experiencia adquirida desde antes de la fundación de la agencia, a partir del año 2014 en Marketing Digital, Publicidad y Estrategias de Marketing es aplicada para desarrollar completas estrategias de posicionamiento web y marketing digital de manera integral para micro y pequeñas empresas que desean destacarse en sus mercados, pero que cuentan con recursos limitados en comparación a los grandes actores de sus mercados. Para facilitar el posicionamiento en internet de una pequeña empresa nos enfocamos primero en el desarrollo de una estrategia de SEO Local, utilizando todos los medios internos y opciones de programación dentro del sitio web para indicar claramente a los motores de búsqueda que se trata de una empresa local. Utilizamos mapas interactivos, códigos JavaScript y datos estructurados en HTML y JS para agregar toda la especificidad posible al código y los textos de tu sitio web. Como herramienta externa usamos todo el potencial de GMB - Google Mi Negocio y otras plataformas web para negocios locales, de forma de que tanto los visitantes como los motores de búsqueda puedan ubicar el lugar exacto donde se encuentra tu negocio, lo que incide en el posicionamiento de tu web en internet. Si tu negocio opera a una escala mayor, a nivel nacional o global, creamos contenido con enfoque SEO basado en palabras clave y con herramientas de primer nivel y estándar de la industria de SEO y creación de contenido, para asegurarnos de que no sólo contengan las palabras clave sugeridas, además que tengan la estructura y la claridad que premian los buscadores de internet y que posicionan en los primeros lugares. Tenemos formas de pago y planes de trabajo que se adecúan a cada uno de nuestros clientes, independientemente de la capacidad de pago, adaptamos el plan de trabajo a tu presupuesto. Nuestro foco en las MiPymes y startups tiene un arraigo con el alma y motivación de la agencia y su fundador, ya que estamos convencidos absolutamente que es necesario fortalecer a las nuevas empresas para reforzar el desarrollo tecnológico, social y, económico en nuestro país, y los países en desarrollo de Latino América. Nos motiva trabajar con personas, con creadores de innovación y empresas comprometidas con el triple impacto. Si la misión de tu empresa es crear un mundo mejor, entonces queremos trabajar contigo. Y estoy seguro de que tú querrás trabajar con nosotros. Agencia Koffein nace en el año 2017 después del cierre de un intento anterior de su creador, Daniel Toledo Cofré, llamado "MiPymes Comunica".  Nuestra promesa es despertar tus ventas . Por eso nuestro nombre es el compuesto activo del café.
1 person in their team
Speaks English, Spanish
Works remotely across the globe
Sortlist member since 2020
Founded in 2017
No review yet
Be the first to write one
---
Services
4 services offered by Agencia Koffein
Service name
---
Related reviews
---
Starting from
---
---
---
Team
1 member in Agencia Koffein's team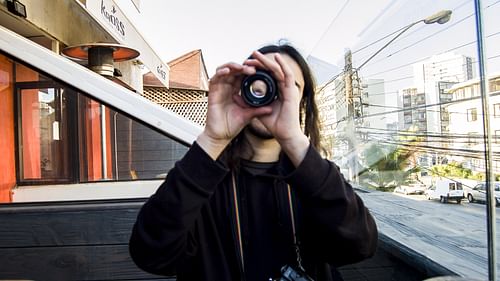 Story
Desde el año 2017 trabajo como agencia o freelancer, dependiendo del método que se necesite para cada cliente. Trabajo desarrollando estrategias de mkt digital y posicionamiento web para sitios web y eCommerce en Chile y fuera de Chile. Casi una docena de clientes con resultados favorables, y todo tamaño de presupuesto
---
Awards
Agencia Koffein was awarded 0 times
---
Reviews
No review for Agencia Koffein yet
Worked with Agencia Koffein?
Share your experience with us.
---
Contact
Contact details of Agencia Koffein
Details
---
---
Headquarter

Manuel Rodríguez 604, El Monte, Chile
---