About Vanksen
In English below 👇
Un projet en tête ? Transformez vos idées en succès avec Vanksen !
Notre agence digitale native et internationale vous accompagne dans la réalisation de vos ambitions de communication digitale. De votre stratégie digitale à la création de votre site, nos expertises passent aussi par la gestion de vos réseaux sociaux et plus globalement de toute votre communication en ligne et campagnes 360°.
Sans oublier notre ancrage local, notre présence dans 4 pays et l'intégration en 2018 au groupe international Datawords nous apporte une dimension mondiale, faisant de Vanksen un partenaire stratégique pour l'ensemble de vos problématiques.
Afin de vous apporter les solutions les plus adaptées, nos spécialistes du marketing et de la communication digitale voient chaque jour comme une nouvelle opportunité de comprendre et exploiter le potentiel des nouveaux médias.
Alors comme plus de 200 clients, confiez-nous vos projets et collaborez avec plus de 100 talents dans la concrétisation de vos objectifs !
-
A project in mind? Turn your ideas into success with Vanksen!
Our international and digital native agency supports you in achieving your digital communication ambitions. From your digital strategy to the creation of your website, our range of expertise also includes the management of your social networks and more globally all your online communication and 360° campaigns.
Without forgetting our local roots, our presence in 4 countries and the integration in 2018 to the international Datawords group gives us a global dimension, making Vanksen a strategic partner for all your communication needs.
In order to provide you with the most adapted solutions, our marketing and digital communication specialists see each day as a new opportunity to understand and exploit the potential of new media.
So like more than 200 clients, entrust us with your projects and collaborate with more than 100 talents in the realization of your objectives!
Awards & Nominations (2)
stars
Agence de l'année 20182018
Marketers
stars
Meilleure agence digitale 20182019
Media Marketing
Certifications
Certified by Sortlist
Profile verified by its owner
Location
Services offered
We are active in different sectors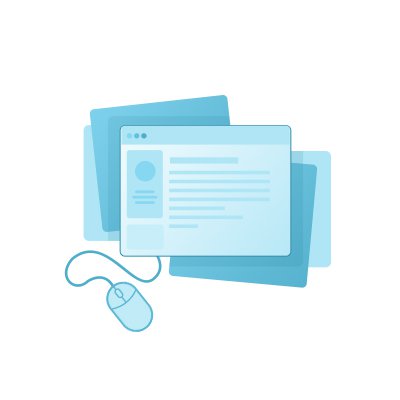 Website Creation
DES APPLICATIONS ET DES SITES WEB ADAPTÉS À VOTRE BUSINESS Notre équipe d'experts vous accompagne dans la conception, la création, le déploiement et la maintenance de vos applications et sites web. Refonte ou premier lancement ? Confiez-nous votre projet de développement web et gagnez en performance et agilité.
Request info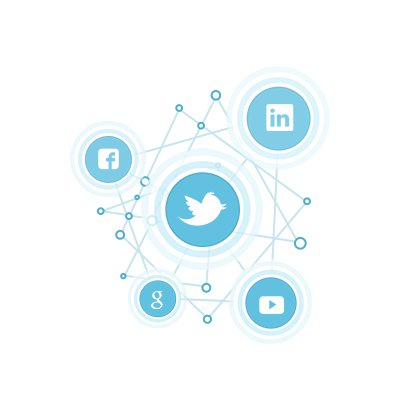 Social Media
UNE AGENCE POUR ADAPTER VOTRE STRATEGIE SUR LES RESEAUX SOCIAUX Être présent sur les réseaux sociaux, c'est bien. Véhiculer les bons messages, sur les bons canaux et auprès des bonnes cibles, c'est mieux ! Notre équipe de 12 experts vous accompagne pour définir votre stratégie social media et pour la déployer à l'année.
Request info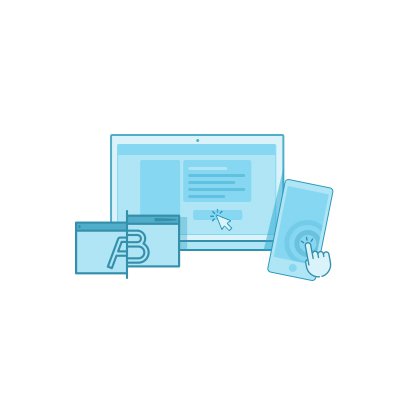 Ergonomy (UX/UI)
DES METHODES ADAPTEES EN FONCTION DE VOTRE STRATEGIE En tant qu'agence UX design, nous vous accompagnons dans la mise en œuvre et l'optimisation de vos interfaces pour délivrer la meilleure expérience digitale avec un ROI mesurable et assuré. En fonction de vos objectifs et de nos critères, nous définissons ensemble les leviers à actionner et les méthodes UX à privilégier au cours des différentes étapes de votre projet.
Request info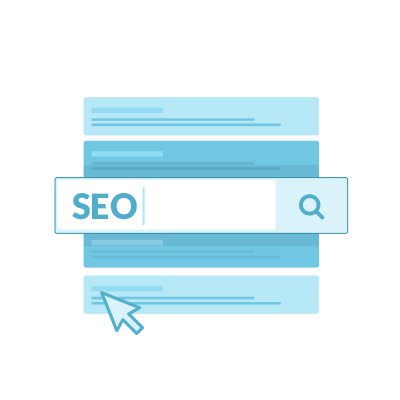 SEO
AMÉLIOREZ LA VISIBILITÉ ORGANIQUE DE VOTRE SITE INTERNET DANS LES MOTEURS DE RECHERCHE Nos experts SEO accompagnent les PME et grands comptes dans la définition, la mise en place et le suivi des actions d'acquisition de trafic organique. Leur objectif : augmenter votre visibilité dans les moteurs de recherche pour développer votre trafic et vos opportunités de vente !
Request info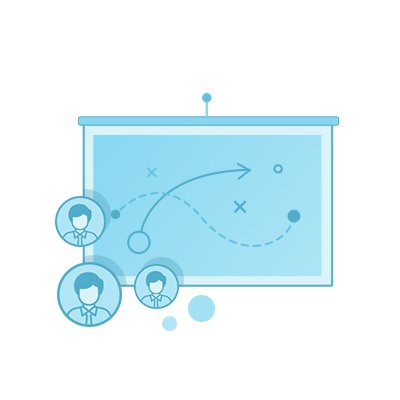 Digital Strategy
NOS EXPERTS EN MARKETING VOUS CONSEILLENT DANS VOTRE STRATÉGIE Notre équipe de consultants vous conseille et vous accompagne dans l'élaboration de votre stratégie digitale. Qu'il s'agisse d'une problématique de marketing ou de communication, de marque ou d'outils, nos experts se tiennent à votre écoute afin de cerner vos objectifs, et de vous proposer la stratégie permettant d'y répondre.
Request info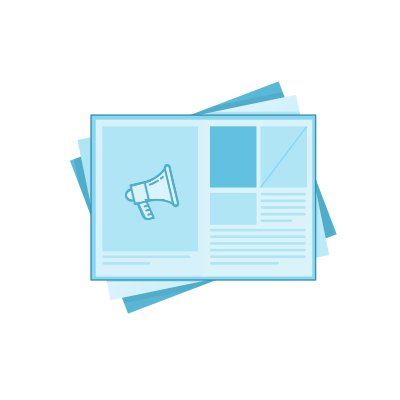 Online Advertising
UNE EXPERTISE MEDIA SEA POUR MAXIMISER VOTRE ROI Depuis plus de 15 ans, les experts media et SEA de notre agence accompagnent les clients B to B et B to C dans la mise en place de campagnes digitales. Le point commun de tous ces dispositifs est la recherche de la performance, quels que soient vos objectifs.
Request info
A few metrics about the agency
Previous Works
Check the latest works made for our clients
Clients' reviews
Check the latest reviews from our clients
15 review(s) posted
Isabelle Angot

Marketing Manager at HANSGROHE

We've started our collaboration with Vanksen in 2017, on Paid Media (SEA) first, and then extended it to Social Media activities (Content creation, Social Media Planning, Advertising), since we were highly satisfied. We particularly appreciate Vanksen's deep understanding of our marketing issues and their ability to find the right solution to our challenges. The whole Vanksen expert team is highly professional, trustworthy, skilled, and on top of that, with a great humble & friendly attitude ! This perfect mix between marketing culture, digital skills and soft skills really pays off : our campaign results are excellent and consistently built. Great partner for long term collaboration !

Serge Atlantic

Web Marketing Assistant at Atlantic labo ics

Vanksen in a few words: - a team - professional - attentive - careful - reachable - proximity Vanksen is the company to choose !

Marie BRUN

Director of development and communication at Fondation pour la Recherche Médicale

A great agency working with our foundation over the past 4 months. We discovered a committed team, working with humility, serious, a great sense of adaptability and agility. Working hand in hand with various experts, to accompany our growth and development on our digital strategy, already with tangible effects on our fundraising results. It is rare to find a generalist agency, covering digital com' and marketing in all areas, working with a global, consistent and efficient view on all components of our campaigns.

Loïc Grosset

Responsable Web Digital at Autobacs France

A l'écoute et très disponible, l'équipe de Vanksen nous accompagne depuis des années chez ABF. Toujours un travail de qualité, et de très bon conseils, nous sommes ravis des résultats obtenus cette année. Merci Vanksen ...

Christine VALENZA

Responsable Marketing & Communication at CBP QUILVEST

Nous travaillons avec Vanksen depuis des années notamment pour la gestion et la surveillance de nos noms de domaine. Une veille constante et des recommandations proactives de la part d'une équipe d'experts à notre écoute et surtout très réactive !

Valérie Blanquer

Webmaster at Groupe PSA

Since the redesign of our Corporate website in 2016, Vanksen has supported us in the implementation of a real SEO strategy. In addition, Vanksen trained us, which allowed us to work more closely and creatively, especially in webmastering, which has gained in competence. The reactivity and skills of the Vanksen team have enabled us to obtain excellent results on online positioning and to transform our online content in depth. We therefore suggested to Vanksen that they also follow our satellite websites.

Mathieu Lafond

Head of Marketing & Communication at AXA Luxembourg

Nous avons débuté via un projet digital en 2015, sur un périmètre restreint. Fort des bons résultats et excellentes relations, nous avons augmenté les collaborations pour finalement réaliser l'ensemble de nos actions et campagnes avec Vanksen depuis 2017, avec plaisir et réussite. Nous apprécions les compétences variées au sein de l'agence, et les profils toujours à l'affut des nouveautés et des tendances ; découlant sur des conseils et des adaptations continues de nos présences. Un projet avec Vanksen est toujours clair et bien préparé, réalisé comme convenu et analysé par après. Nous avons établi une belle relation de confiance, ce qui permet des échanges fluides, faciles et toujours profitables. Merci

Aude Mercier

Digital Marketer at MONDORF Domaine Thermal

Vanksen nous accompagne pour la 4ème année consécutive dans la mise en place de notre stratégie Marketing Digital. Chacune des unités avec lesquelles nous travaillons au sein de l'agence, est dotée d'experts-conseils et d'experts-production nous garantissant d'être sans cesse challengés sur de nouveaux concepts efficaces. L'agence offrant un spectre d'expertise à 360°, nous avons pu confier sereinement certains de nos projets de communication tels que la refonte de notre site web/mobile (webdesign, UX, développement, SEO hébergement), la gestion de nos campagnes SEA, campagnes SMA et le Community Management de nos principaux réseaux sociaux. Leur vision open-minded et collaborative nous permet de bénéficier d'une interactivité immédiate de leurs équipes, nous faisant gagner un temps précieux dans les briefings.

Eloïse Fontaine

Digital Campaign Manager at Nagelmackers

Nous travaillons avec Vanksen depuis plus d'un an et nous sommes ravis de ce partenariat. Une équipe d'experts toujours disponibles et à l'écoute du client.

Paolo Brignardello

Head, Product Management and Marketing at Fundsquare

With Vanksen we really feel being just one winning team in delivering our Social Media strategy. With their remarkable engagement, in few years our online community has grown so dramatically and we have tripled the number of visitors. Results speak for themselves. Thanks to the entire team. Grazie!

Jean-Pierre Sudan

Digital Communication Lead at BOBST

We work with Vanksen for years to manage our domain names. They are very professional, accurate and execute very fast. They are also very proactive by informing us for each new domain extension (and there are a lot) which could be of interest in our business, along with recommendations. They can also provide a monitoring and reporting of domain names activities around our brand, which we use also with satisfaction. Very trustable partner.

Magalie Pouclet

Responsable Communication at Groupe ISB

Nous travaillons avec Vanksen depuis 2 ans sur les sujets digitaux, notamment le SEO après une refonte de site et le Social Media. Notre histoire a démarré par une rencontre qui a été un véritable coup de cœur : des personnes simples, humbles, d'un grand professionnalisme et surtout qui pensent avant tout à leur clients, à leurs problématiques, à leur business. Nous travaillons en totale confiance et sincérité, les projets sont aboutis, les restitutions sont de qualité et les échanges toujours très courtois. Et les résultats sont au rendez-vous ! Assurément, nous nous inscrivons dans la durée avec Vanksen.

Géraldine Metz

Marketing Digital at Carré de l'Habitat - Groupe Vivialys

Nous travaillons avec Vanksen depuis plusieurs années. Nous sollicitons leur expertise et accompagnement personnalisé dans les domaines du SEA, SEO, SMO, E-reputation, stratégie éditoriale et maintenance web. Et nous leur avons confié, depuis peu, la refonte de notre site internet. La réactivité et le conseil des équipes sont des atouts majeurs dans le succès de nos dispositifs digitaux. La qualité de suivi et l'appropriation de nos objectifs, nous permettent d'atteindre des résultats performants.

Christophe Regnault

Digital Marketing Manager at OneLife

= = = = Vansken = créateur de valeur Collaborant avec Vansken depuis plus de 4 ans maintenant, je travaille au sein d'une industrie ayant une très forte culture du résultat. Vanksen a été la seule agence avec laquelle j'ai travaillé qui a su écouter, entendre et comprendre mes demandes et surtout agir en véritable membre de l'équipe et livrer! J'ai même pu aller plus loin, en exploitant de nouvelles pistes et en testant de nouveaux schémas, en collaborant directement avec leurs spécialistes là encore ouvrant des possibilités très différentiantes et pertinentes, voire même trouvant des solutions à des problématiques que d'autres me disaient insolvables. Bref, à mon sens, Vanksen est une agence de vrais professionnels du digital et du marketing/ communication 360, orientée vers le concret et la valeur ajoutée, la livrant en adéquation avec les besoins (exprimés ou pas!) du client. Plus qu'une simple recommandation, je reste à disposition pour donner des exemples précis pour les plus dubitatifs(ves). Christophe REGNAULT = = = = Vanksen = Value Creation I'm working with Vanksen for more than 4 years now. I am evolving in an industry that has a strong bottom line culture. Vanksen was the only agency that listened, heard and understood my requests and more importantly who delivered. I was even able to build further on that, exploring now digital schemes, collaborating directly with their amazing in-house specialists. This opened differentiating and to the point opportunities for us. It even enabled us to find solutions for things that I've been told it would be impossible to solve! In short, to my opinion, Vanksen is an agency of true professionals and experts focused on delivering practical value that make sens to the business of their clients. More than a review, I'm available for those who would like to have more specific examples (inc. the more skeptical ones!). Christophe REGNAULT = = = =

Ju de Coulimer

Digital Marketing Manager at Petit Navire

Vanksen nous accompagne depuis le lancement de notre marque sur les réseaux sociaux en mars 2016. L'équipe dédiée à nos sujets est la même depuis le début, et nous accordons une grande confiance dans leurs conseils et leur expertise digitale pour nous aider à prendre des décisions. Merci à cette équipe d'être à la fois réactive et proactive, tout en étant également très agréable !
add_circle_outline
Add a new review
Let us guide you to the best agency
From web design to advertising campaigns, we guide you to the right agency fitting your needs and budget. Then, compare and hire the one that's right for you.
Find my agency
100% free - Fee is charged to agencies willing to collaborate with you.