Discover and browse our entire catalog of agencies.
Post a new project now and find the agencies matching your needs.
Let our industry experts help you choose the best suited agency.
Browse our providers
Search through a database of 38K talented service providers and collaborate with the best for your specific needs.
Let agencies come to you
Describe your needs in a short briefing containing your requirements. Send it to agencies we suggest you and wait for their answer.
Simple, quick and agile process
Complete & up-to-date market information
Personal assistance
Learn more about projects
Our advisors guide you to the right agency
Let our industry experts help you choose the best suited agency and turn your idea into a successful business project.
Learn more about advisors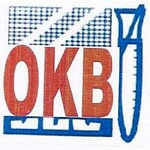 ---
Ovara Konstant Business Ltd
Lagos, Nigeria
Ovara Konstant Business  is the first indigenous leading organization in Nigeria involved in the sale of Flour Milling Machines, spares, and offering excellent fumigation in Nigeria and other African Countries Milling and Allied industries industry. Our experience in the Milling and Food industry is our comparative advantage. We do not only understand the production process and spares needed for the production. Our fumigation services have been acclaimed as the best considering our modern equipment, promoting insects and antinodes free environmental machines and all the Process. COMPANY PROFILE   Ovara Konstant Business Ltd is incorporated in Nigeria as a Limited Liability Our principal activities include supplying flour milling machines and spares, milling accessories, union special Industrial and Portable Stitching Machines, Newlong Industrial and Portable Stitching Machines, Pneumatic Cylinders, Valves, Switches, Sewing thread, Milling Adhesives, Spraying and Forging fumigation machines and spares.    SPARES As a result, new entrants and expansion in the existing industries, the demand for milling spares increased. Ovara Konstant Business Ltd decided to source a high number of milling consumables i.e. Nylon sieves, Jet pneumatic filters, purifier covers, plan sifter inlet, and outlet sleeves, purifier brushes, etc. and stock them in our Apapa office to meet the urgent demand of the Hour Milling industries.     PACKAGING   Since our packaged products are power, products, when packed in the sacks, must be closed with a bag closing machine. Ovara Konstant Business Ltd introduced two major brands of industrial stitching machines, the Union Special made in Germany and the Newlong industrial machine made in Japan. Our company became the only and major distributor of these two stitching machines in Nigeria and West Africa.     FUMIGATION   Among our services to the Milling and Allied industries is our major fumigation services. We have trained personnel with high knowledge of milling and food processing. Our exceptional fumigation services made us the sole fumigator of all the flour and feed industries in Nigeria. OUR VISION AND MISSION STATEMENT VISION   To provide quality services that exceed the expectations of our esteemed customers in the Milling and Allied industries.      MISSION   To build a long term business relationship with our customers and clients and providing exceptional customer services that meet the needs of all Flour Milling and Allied industries with our goods and services.      OUR COMMITMENT   We are strongly committed to the sustenance of the flour milling, feed milling, rice milling, cassava milling, sugar and salt refining and all Allied industries with our machines, spares and services. This we do by maintaining prompt and constant delivery to uphold our cordial relationship and the confidence repose in us. SUBSIDIARIES   Our business concern about diversification prompted our investment in the Agricultural Sector and PVC Pipe production. These gave birth to Konstant Feeds and Farm and Konstant PVC.
No review yet
Be the first to write one
---
Services
1 service offered by Ovara Konstant Business Ltd
Service name
---
Related reviews
---
Starting from
---

No description provided for this service.

Skills in Graphic Design (1)

---
---
---
---
Team
15 members in Ovara Konstant Business Ltd's team
---
Awards
Ovara Konstant Business Ltd was awarded 0 times
---
Reviews
No review for Ovara Konstant Business Ltd yet
Worked with Ovara Konstant Business Ltd?
Share your experience with us.
---
Contact
Contact details of Ovara Konstant Business Ltd
Details
---
http://www.ovarakonstant.com/
---
Headquarter

33 Adele Rd, Apapa Quays, Lagos, Nigeria
---