Discover and browse our entire catalog of agencies.
Post a new project now and find the agencies matching your needs.
Let our industry experts help you choose the best suited agency.
Browse our providers
Search through a database of 38K talented service providers and collaborate with the best for your specific needs.
Let agencies come to you
Describe your needs in a short briefing containing your requirements. Send it to agencies we suggest you and wait for their answer.
Simple, quick and agile process
Complete & up-to-date market information
Personal assistance
Learn more about projects
Our advisors guide you to the right agency
Let our industry experts help you choose the best suited agency and turn your idea into a successful business project.
Learn more about advisors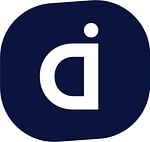 ---
DEVELOPPEUR-INFORMATIQUE.MA
Agadir, Morocco
L'agence Web qu'il vous faut
Donnez à votre visibilité une nouvelle dimension DEVELOPPEUR-INFORMATIQUE.MA se veut être une agence Web 360 accompagnant ses clients dans le développement de leur stratégie digitale de A à Z. Voyez en quoi nous pouvons vous être utiles : Création de site Vitrine : https://www.developpeur-informatique.ma/site-internet/ Nous accompagnons aussi bien les grandes entreprises que les TPE-PME dans la conception de leur site web. Nous travaillons sous différents CMS (comme Wordpress) ou sans selon vos besoins. Création de site E-commerce : https://www.developpeur-informatique.ma/site-internet/ Vous désirez lancer votre boutique en ligne ? Nous pouvons vous accompagner en créant votre site Ecommerce. Nous pourrons y intégrer des modules de paiements provenant de fintech tels que (stripe, paypal, etc.) ou intégrer les solutions de paiement proposées par les banques traditionnelles. En outre, nous pourrons directement connecter votre boutique avec les outils de vos fournisseurs ou des CRM comme SalesForce etc. Refonte Web : https://www.developpeur-informatique.ma/webdesign/ Vous disposez déjà d'un site web mais celui-ci n'a pas évolué aussi vite que votre entreprise ? Vous avez besoin de changer de CMS ? Nous pourrons réexploiter vos anciens contenus au sein d'un site avec un design nouvelle génération. Application mobile : https://www.developpeur-informatique.ma/application-mobile/ Nous développons des applications mobiles hybrides ou natives pour iOS et Android. Nous commençons la création de votre application par sa conception, qui se fait en respectant des règles strictes d'ergonomie afin qu'elle soit intuitive. Vient ensuite, le développement de l'application, les tests et la mise en ligne dans le store souhaité. Optimisation UI/UX: https://www.developpeur-informatique.ma/webdesign/ Vitesse de chargement : La vitesse Google Page Speed Insight de votre site est en dessous de 90/100 sur desktop et de 80/100 sur Mobile alors nous pouvons certainement vous aider à l'optimiser pour la faire frôler les 100%. Une vitesse de 80 ou 90% est suffisante pour la majorité des sites néanmoins des performances trop faibles peuvent gravement augmenter votre taux de rebond et massacrer vos taux de conversion alors qu'il est très simple de les optimiser ! Design Ergonomique : Avoir un site avec un design attractif est bien. Néanmoins, tous les styles de sites ne permettent pas un parcours client fluide et intuitif. Grâce à notre expertise en UX Design, nous pouvons adapter votre site aux besoins de votre entreprise avec un tunnel de vente optimisé favorable à la vente. Référencement On-site : https://www.developpeur-informatique.ma/seo-referencement-naturel/ Nous pourrons vous accompagner dans l'optimisation de : votre recherche de mots clés votre arborescence de pages vos contenus éditoriaux votre maillage interne Netlinking : https://www.developpeur-informatique.ma/seo-referencement-naturel/ Articles Sponsorisés sur Blogs : Nous accompagnons plusieurs grandes marques dans leur stratégie offsite. Notre agence dispose de son propre réseau de sites / PBN de plusieurs centaines de sites et dispose de partenariats avec certaines plateformes de netlinking nous permettant d'obtenir des backlinks jusqu'à 10 à 20% en dessous du tarif le plus bas sur le marché. Relation de Presse : Pour les entreprises les plus ambitieuses il sera fortement recommandé de passer via l'achat d'articles sponsorisés sur de grands journaux afin de décrocher les plus hautes positions sur votre serp. Nous connaissons bien les exigences de la majorité des médias. Nous savons les thématiques susceptibles d'être acceptées ou refusées, ce qui vous fera gagner un temps précieux dans votre campagne RP. En outre, nous saurons vous aiguiller au mieux dans le choix de vos médias selon votre stratégie (SEO, Branding, Visibilité). Enfin, nous vous ferons économiser de l'argent grâce à nos partenariats avec les plateformes numéro 1 dans le secteur RP & Netlinking vous permettant d'obtenir des articles avec backlinks Dofollow à un prix jusqu'à 10% en dessous du prix minimal du marché (y compris prix en Direct de l'éditeur). SEA / Google Ads : https://www.developpeur-informatique.ma/sea-advertising/ Nous proposons 2 solutions aux entreprises que nous accompagnons : Une solution clé en main : recherche de mots clés rentables, création des annonces, optimisation des landing page et monitoring de votre campagne sur plusieurs semaines afin d'optimiser les CPC. Un audit de votre stratégie SEA actuelle : Nous réalisons un audit SEA de votre stratégie actuelle et mettons en place des changements en collaboration avec votre équipe de marketing afin de trouver le juste milieu entre coût de conversion et volume d'affaires. Nous vous accompagnons sur vos campagnes : Search Advertising Shopping Advertising Display (en retargeting) Site internet : https://www.developpeur-informatique.ma/ Facebook : https://www.facebook.com/developpeurinformatique.ma Instagram : https://www.instagram.com/developpeur_informatique.ma/ LinkedIn : https://www.linkedin.com/company/d%C3%A9veloppeur-informatique-ma
---
Services
19 services offered by DEVELOPPEUR-INFORMATIQUE.MA
Service name
---
Related reviews
---
Starting from
---
---
---
Team
20 members in DEVELOPPEUR-INFORMATIQUE.MA's team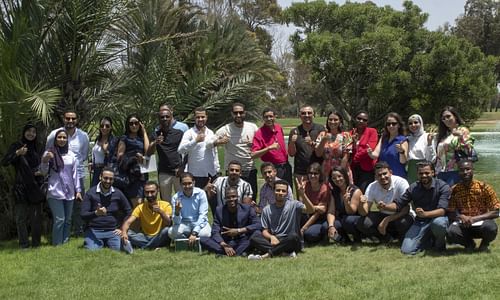 Story
Le succès d'un projet digital réside dans la méthode. Nous concevons des interfaces et des expériences utilisateurs intuitives. Notre cœur de métier est le conseil en création de sites web et de plateformes digitales complexes. Pour en savoir plus sur l'Agence : https://www.developpeur-informatique.ma/lagence/
---
Awards
DEVELOPPEUR-INFORMATIQUE.MA was awarded 0 times
---
Reviews
11 reviews for DEVELOPPEUR-INFORMATIQUE.MA
T'EGRE Isabelle
Directrice at JEAN DUFLOT
What was the objective behind your collaboration?Nous avons sous traiter la gestion de nos réseaux sociaux
What did you enjoy the most during your collaboration?L'agence est très professionnelle et compétente
T'EGRE Isabelle recommends this agency
---
Adil Moulana
Gérant at HORAS EXPO
Je recommande vivement cette agence pour la création d'application web. Leur équipe est très compétente et a créé une application qui répond parfaitement à mes besoins. Merci encore pour votre excellent travail !
---
Mustapha Bikri
Directeur Artistique at LYOCODE
Je recommande vivement cette agence pour la création de site internet. Ils ont été très professionnels tout au long du processus et ont créé un site web qui correspondait parfaitement à mes attentes. Je suis très heureux du résultat final.
---
Worked with DEVELOPPEUR-INFORMATIQUE.MA?
Share your experience with us.
---
Contact
Contact details of DEVELOPPEUR-INFORMATIQUE.MA
Details
---
---
Headquarter

2 ème étage, Immeuble Val Fleuri B, Agadir 80000, Maroc
---