Discover and browse our entire catalog of agencies.
Post a new project now and find the agencies matching your needs.
Let our industry experts help you choose the best suited agency.
Browse our providers
Search through a database of 38K talented service providers and collaborate with the best for your specific needs.
Let agencies come to you
Describe your needs in a short briefing containing your requirements. Send it to agencies we suggest you and wait for their answer.
Simple, quick and agile process
Complete & up-to-date market information
Personal assistance
Learn more about projects
Our advisors guide you to the right agency
Let our industry experts help you choose the best suited agency and turn your idea into a successful business project.
Learn more about advisors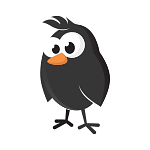 ---
Blackbird Fz-LLC
Dubai, United Arab Emirates
Content-driven Digital Agency based in the UAE.
Allow us to introduce ourselves. We're more than just a leading creative animation and Interactive Solutions studio in the heart of the UAE. We're passionate creators of immersive digital content. Whether you're looking for interactive mobile development, or searching for a studio to build detailed virtual experiences, Blackbird has the technology and expertise to make your project happen. As one of the top studios in the area, we are at the forefront of the latest tech development and animation. This has allowed us to cultivate an innovative production pipeline unlike any other. From 3D animation to mobile development and Interactive experience, we do it all, achieving world-class results every time. Creative studio with art & technology. At Blackbird, we're a creative group of artists, designers, animators, and filmmakers. You can easily fit us into three main teams 01. Designers These are the fashionable artistic creative folks who make things look amazing. 02. Developers They understand how everything works at a deep level. Throw a hackathon at them, and you'll know they've got your back. 03. Producers Whether virtual or in real life, they're the public face of Blackbird, making sure you and your projects run smoothly and look perfect. Some Firsts. STEREOSCOPY When we were still in our startup days, we had the privilege of creating the first stereoscopic movie to ever be produced in the Middle East. It was a huge success and pushed us to develop new technologies just to reach that goal. The Lebanese Ministry of Education even premiered the film at a special event. MOTION CAPTURE In 2016, we built our motion capture studio, the first of its kind in Lebanon and we're privileged to have access to this impressive technology. We're also happy to be able to offer mo-cap services to other agencies, production houses, and animation studios in our region, and in Europe. INTERACTIVE ARCHITECTURE We created ARKiworld in 2015, one of the world's first architectural visualization VR platforms. It allows home buyers or builders to experience a property long before it's ever built. This is an important factor in guiding architectural decisions.
---
Services
17 services offered by Blackbird Fz-LLC
Service name
---
Related reviews
---
Starting from
---
---
---
Team
42 members in Blackbird Fz-LLC's team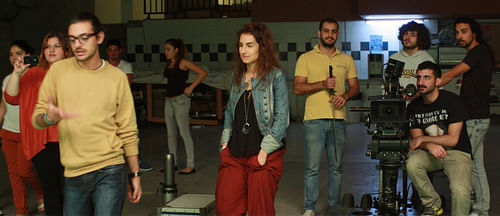 Story
Distributing a steady stream of content across multiple platforms is essential to success. Blackbird delivers vibrant, arresting content to enhance your marketing, no matter the budget, industry, or platform.
---
Awards
Blackbird Fz-LLC was awarded 4 times
Berlinare Film Festival
2016-01-01
Best Screenplay
Google Ads Certificate
2020-02-01
Online Marketing
Facebook Marketing Certificate
2018-02-01
Online Marketing
First Stereoscopic Film in the Middle East
2015-02-01
innovation
---
Reviews
8 reviews for Blackbird Fz-LLC
Sector
Banking & Financials
Lovely creative work! Highly recommended agency!
---
Loved working with Blackbird's team! Very professional!
---
Toufic Harb
CEO at Stroke Studio
Sector
Marketing & Advertising
I highly recommend this agency! I have been working with them for a few years and they keep exceeding our expectations every time! Kudos to everyone who works there!
---
Worked with Blackbird Fz-LLC?
Share your experience with us.
---
Contact
Contact details of Blackbird Fz-LLC
Details
---
---
Headquarter

Boulevard Plaza Tower 2 - Emaar - Dubai - United Arab Emirates
---