Discover and browse our entire catalog of agencies.
Post a new project now and find the agencies matching your needs.
Let our industry experts help you choose the best suited agency.
Browse our providers
Search through a database of 38K talented service providers and collaborate with the best for your specific needs.
Let agencies come to you
Describe your needs in a short briefing containing your requirements. Send it to agencies we suggest you and wait for their answer.
Simple, quick and agile process
Complete & up-to-date market information
Personal assistance
Learn more about projects
Our advisors guide you to the right agency
Let our industry experts help you choose the best suited agency and turn your idea into a successful business project.
Learn more about advisors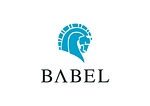 ---
BABEL Agency
Bursa, Turkey
We are 360 Degree Digital Communication and Brand Experience Agency Specialized in Creative Solutions We compound design, technology and marketing for developing the innovative solutions add value for your business. We offer an effective brand experience with the team of our  digital marketing, strategy, design, software, production by the way of cooperation and creative thinking. Discover Our Solutions Brand Development From the name to the logo, from the presentation to the visual elements, we ideally design your brand through face value and differentiate your brand to the competitors. Creative Strategy, Brand Identity &Graphic Design Software Development We We developing solutions that are technology-focused, safe, innovative, address all the digital transformation needs and provide the brand that becomes known in the digital world. Web Design, E-Commerce & Digital Practices Digital Marketing We effectively use digital media platforms and new generation marketing methods. We ensure that your brand reaches larger masses and has been spoken about your brand.  Marketing Strategies, SEO & Social Media Visual Elements We believe that all the effective brands set their masses in motion with videos and photos.   We have finickily work on the process of idea, scenario and production and we make remarkable fictions. Video, Film, Animation&Photography Our evolution over 12+ years represents our passion for delivering fully integrated creative work to our clients. We are fully responsible for every aspect of a brand. Mission Statement Our mission is to help you grow your business through creating a powerful brand experience for your customers. Brand Values We aim to be authentic and genuine at all times. Our Promise To You We will make an impact on your business. Our Strapline Make an impact.
---
Services
7 services offered by BABEL Agency
Service name
---
Related reviews
---
Starting from
---
---
---
Team
21 members in BABEL Agency's team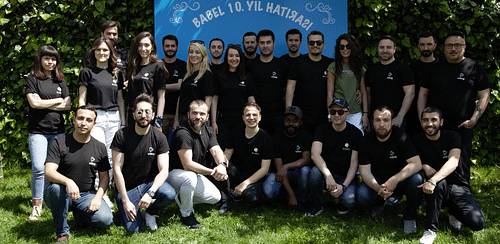 ---
Awards
BABEL Agency was awarded 2 times
Horizon Interactive
2019-11-30
WEB Site
Altın Örümcek
2020-04-30
WEB Site
---
Reviews
5 reviews for BABEL Agency
İbrahim Yılmaz
Co-Founder at Vibuy LLC
Sector
Marketing & Advertising
What was the objective behind your collaboration?Vibuy is a video eCommerce platform that allows brands to sell from video content and review analytical information from customer interactions. Reduces the number of steps required for a purchase. It transforms the passive viewer into potential customers and active buyers. Simplifies the consumer shopping experience. I am co-founder at vibe. Quality AssuranceWe agreed to develop the entire project.Our goal was the perfect implementation of this project, which will be the first
What did you enjoy the most during your collaboration?Our goals were overlapping with Babel. They were very experienced in developing start-up projects. They had a good team to develop all aspects of the project. It's not easy for all agencies to suggest something different to a client, but we love to receive their feedback and insight. Babel's attention to detail, through research, and efficiency matched with great communications led them to exceed all expectations. I would strongly recommend Babel Agency.
Are there any areas for improvements?No did not. We are planning to develop the next stage of our app with Babel Agency. It will be a challenge for all of us, but fantastic at the same time.--
İbrahim Yılmaz recommends this agency
---
Haluk Dursun
Project Manager at Prizma Group Automotion
What was the objective behind your collaboration?We started a new configuration in our company. We renewed our visual identity and needed a new website. Our main goal was for our new website to eliminate the deficiencies we detected in our old website. Our old website did not have a mobile design, especially we aimed to design a very useful and responsive website with a mobile appearance.
What did you enjoy the most during your collaboration? Within 1 month after the launch of our new site, the monthly number of people and page clicks increased 3 times. We are pleased to develop a successful mobile interface and a website suitable for SEO. From the beginning, they communicated well, understood what we wanted and guided us well. We found exactly what we were looking for with Babel Agency. They create a fantastic web site and we are really happy with it.
Are there any areas for improvements?I don't think it's for now. I hope they get to better levels.
Haluk Dursun recommends this agency
---
Hülya Güvenay
Information Technology Manager at AGES Mühendislik
What was the objective behind your collaboration?AGES website, we wanted many people to help them discover our services every day. We wanted to maximize the digital potential of our company with a design that would prioritize content, facilitate navigation and increase participation.
What did you enjoy the most during your collaboration?Working with the Babel Digital team has been a most pleasant experience! Their dedication and passion for what they do is exemplified by their unrivaled customer support and attentiveness to the specific needs of our business. We look forward to a long lasting and prosperous relationship with the crew at Babel Agency.
Are there any areas for improvements?Why not, maybe they can give us a discount on our new job.
Hülya Güvenay recommends this agency
---
Worked with BABEL Agency?
Share your experience with us.
---
Contact
Contact details of BABEL Agency
Details
---
---
Headquarter

Hüdavendigar, 16090 Osmangazi/Bursa, Turkey

---

Esentepe Talatpaşa Caddesi No:5 Harman Sok. Girişi, Esentepe, 34394 Şişli/İstanbul, Turkey

---

Serhat, 2224. Cd. No:1 D:C Blok Kat 14, 06378 İvedik Osb/Yenimahalle/Ankara, Turkey
---