We introduced Madkings to new clients.
Here is their story
Madkings
Service: Digital Marketing
Budget: Around €20.000
Thomas's interview

Could you describe your company and what position you currently hold?
My name is Thomas Paris, I am Lead Growth Strategist at Madkings and also one of the co-founders. So Madkings is a Growth Marketing agency. The big difference with "classic" marketing is that we will optimize the whole conversion funnel. So we work with mobile applications, e-commerce, SAS: online products. It means that we help, not only to generate traffic, which marketing often does, but also to see what happens when people are on the website. It's very technical marketing or growth marketing as we call it.
What issue lead you to contact Sortlist and why?
How did we end up using Sortlist? When we started, we were a small agency of 3-4 people, with a lot of work to do. We did not have much time to spend on our own marketing. Events work better, but it takes a long time. The return on investment is there but it is a long process. So we asked ourselves the question: "What is the other source of acquisition that would be the most interesting for us at this step?". I have known the Sortlist founders for a while and I have always been interested in what they were doing. I started using the service for the first time because it was really accessible and I quickly managed to get my first contract. I thought: "Wow, that's great!" and I realized that I was visible to a lot of companies (we just pitched at Nespresso). It would have been more complicated, not impossible, but more complicated to have an appointment at Nespresso with the Belgian marketing manager without the help of Sortlist. Sortlist really offers the opportunity to present what you are doing to clients that would be otherwise difficult for you to access.
For about 1 year, we have invested about 4000€ and we have had between 150.000€ and 200.000€ turnover with Sortlist.
If you were to recommend Sortlist to a close friend, colleague or partner what would you say?
I would recommend Sortlist to an agency because it's a great long-term partner. Why? Because the added value adapts to each stage of your evolution. The main benefit of Sortlist in short is a return on investment, but a quick return on investment. This is the acquisition channel where we have a ROI that is almost instantaneous. It's pretty impressive for an agency to be able to say once I have a lead.
For about 1 year, we have invested about €4000 and we have had between €150.000 and €200.000 turnover with Sortlist.
Read more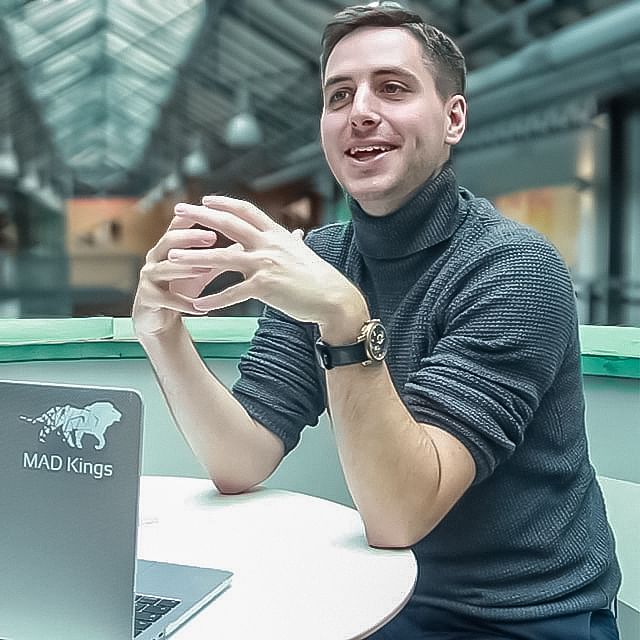 Want to read more stories?
Here are few other introductions we've made.
Let us guide you to the best agency
From web design to advertising campaigns, we guide you to the right agency fitting your needs and budget. Then, compare and hire the one that's right for you.
100% free