We introduced Studio Fifty Fifty to new clients.
Here is their story
Studio Fifty Fifty
Service: Design and Branding
Budget: Around €15.000
Aurélie, Thomas's interview


Could you describe your company and what position you currently hold?
Aurélie: Hello, my name is Aurélie, I am 34 years old and I work for Studio Fifty Fifty. It is our company, we created it 7 years ago and I am the Artistic Director. Thomas: Thomas, I'm 38, I'm the second half of Studio Fifty Fifty. I launched Studio Fifty Fifty with Aurélie and I now have wider functions than initially. I have the "pompous" title of Creative Director, in comparison with our jobs which were originally graphic design and photography.
What issue lead you to contact Sortlist and why?
Thomas: There it is, at start, it was essentially me who brought clients to Aurélie, and Aurélie who brought me clients. It lasted two, two and a half years and then at one point, the structure expanded. We had more serious clients, we wanted to be more visible. We started a referencing work on the web and the results arrived quickly. Today, our personal network is only 10% or 15% of our customers, with the rest coming entirely from outside. I would say that the will to be on Sortlist was done in 2 steps. The first, which is the case for many people entering Sortlist, is to say "There are opportunities". I may come across a new industry sector that is looking for a graphic design agency. I answer quickly, I convince them and we can work with them. This is pure opportunity, this is the first thing. And then there is all the SEO work we did, we realized that indeed, we can do all the work we want but we have to be present on other platforms. Sortlist is the platform that is clearly best positioned if you are looking for "graphic and communication agencies", so we couldn't miss the boat. Aurélie: Yeah, and then they canvass for us too. I really see it as a complementary, I think, almost indispensable, on SEO it is an indispensable complement to our work. Aurélie: It brings you customers in your mailbox. Thomas: True.
I think we've been on Sortlist for about one year and a half and the question of return on investment does not even arise, it is more than good.
If you were to recommend Sortlist to a close friend, colleague or partner what would you say?
Aurélie: If I had to recommend Sortlist, first I would say: 1) it helped us a lot with referral. And 2) It brings customers without you even asking for anything. Then it might be leading to signing contracts or not, but globally it brought us each time new meetings and we sow small seeds everywhere. That's positive.
I think we've been on Sortlist for about one year and a half and the question of return on investment does not even arise, it is more than good.
Read more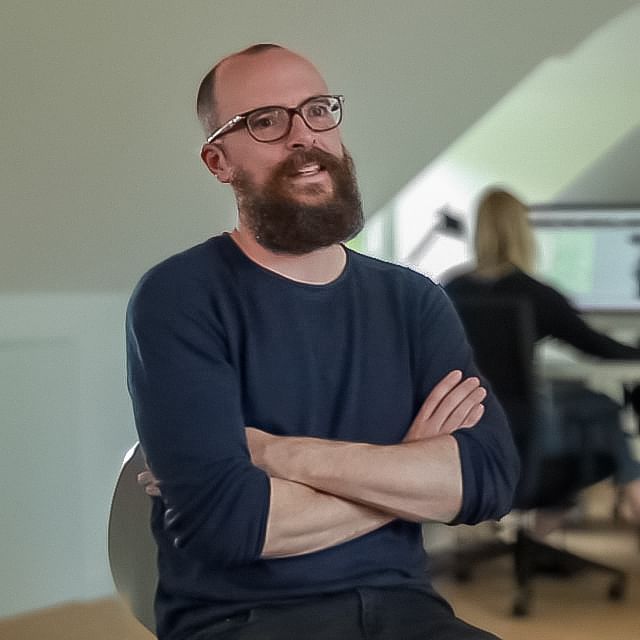 Want to read more stories?
Here are few other introductions we've made.
Let us guide you to the best agency
From web design to advertising campaigns, we guide you to the right agency fitting your needs and budget. Then, compare and hire the one that's right for you.
100% free