We introduced Buro Imagin to new clients.
Here is their story
Buro Imagin
Service: Digital Strategy
Budget: Around €20.000
Kenny's interview

Could you describe your company and what position you currently hold?
Buro Imagin started about three years ago as an all-round creative marketing agency. I'm the founder and managing director of the marketing agency and, actually, right now we're mostly working as a strategic and digital marketing agency. The shift we made in offering our skills and our services is mainly related to the fact that, somewhere along the way, we noticed that companies are currently looking for some strategic guidance on the one hand, and also some digital positioning on the other. Which does actually clarify that we're currently very active in, on the one hand, lead generation for those customers in the digital area and, on the other hand, also content marketing in order to facilitate that.
How Sortlist was introduced to you as a solution you might use?
The first objective if you're start a company is, of course, finding customers. When you start a company you can work with some people in your own network in the beginning, but at a certain stage you have to go looking for customers outside of your personal network. At a certain stage Sortlist contacted us via email. We actually received a very simple email. We were charmed by the concept of Sortlist. And, at that point we decided to start working with you, which has now turned out to be a good choice. Sortlist is currently helping us to realise our growth, to develop our business. Through Sortlist, we're able to connect with potential customers in a very simple and a very fast way. The speed at which this happens and the user friendliness with which this happens is a very big advantage. This is how we're able to succeed in generating business through Sortlist in a very good way and a very simple and efficient way.
It's a very simple way to realise growth. Just give it a go. Don't lose time finding new client, uses Sortlist.
If you were to recommend Sortlist to a close friend, colleague or partner what would you say?
If I would have to recommend Sortlist, I'd say that there are some important reasons to absolutely try it. One of them is the user friendliness of the platform and the fact that emails are simply sent to your mailbox, that is to say, nothing ends up on your desk. A second important reason for me is the speed at which that happens, the speed of the interaction and the speed of making contact. A third reason for me is quality. The leads are definitely prepared well, people are briefed, and you have a very good idea of what you're about to start. If I would have to describe Sortlist in one sentence, I would say: It's a very simple way to realise growth. Just give it a go.
It's a very simple way to realise growth. Just give it a go. Don't lose time finding new client, uses Sortlist.
Read more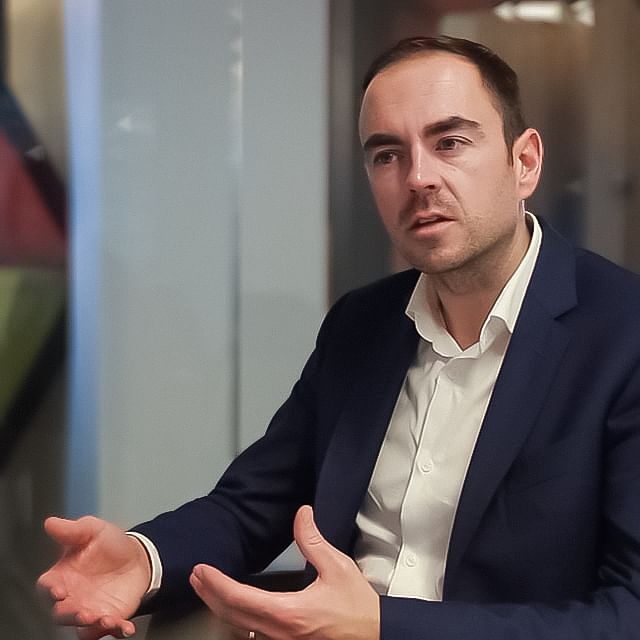 Want to read more stories?
Here are few other introductions we've made.
Let us guide you to the best agency
From web design to advertising campaigns, we guide you to the right agency fitting your needs and budget. Then, compare and hire the one that's right for you.
100% free