Acerca de AB4 Systems
We build impactful software products. At AB4 Systems, we help big organizations (UNICEF, World Bank, EY, UN, OCHA) and funded startups to develop meaningful software products for their audiences.
We have a product centric approach to development, we specialize in:
1. Product Strategy & Design (market, vision, positioning, user research, UX, UI)
2. Software Engineering (backend, infrastructure, mobile and web apps)
3. Data (data science, data manipulation, data visualization, predictive modeling)
4. Product Marketing (user acquisition, user retention, analytics, data driven decisions).
We are connected to the best sources of information in software product development (we attend global conferences, we are up to date with new technologies).
Our team is our most important asset, we take management, mentoring and coaching seriously. We help our employees accelerate their professional career growth. Our manager's main job is to guide our employees to grow and succeed. We do bi-weekly 1:1's and career plan meetings focused on growth and career goals.
We get involved in medium sized projects, with several software components and hard technical challenges. We assume technical and/or product leadership for the products we get involved with.  
Our Mission
Create meaningful software products for the audiences of our customers. Be world leaders in the creation of software products and be driven by the impact and value created for our customers.
Our Values
1. Integrity
2. Commitment
3. Embrace change
4. Craft
5. Passion
6. Teamwork
What our clients say about us: 
Considering the experience we have in working with AB4 Systems, we strongly recommend them for the development of quality software, ensuring all stages of software development process including definition, design, codint, code control and reviews, testing, release management and product integration
Voica Tomus, Child Protection Specialist, UNICEF 
I recently had the opportunity to work on Nutrient IQ with AB4 Systems and my experience with this team has been Spectacular to say the least. What separates AB4 from the rest is that their primary focus from day One was always on the relationship with their clients. 
Jo Yi, MD, Project Manager, Nutrient IQ
Reasons to work with us:
1. Your client is our focus. We understand what makes you, our customer happy: your customer's happiness. We take time to understand their problem and come up with the best product that will help you capture that potential value.
2. Product & Technical Leadership. We take the best decision and we give you the reasoning behind our decisions.
3. Effective and efficient budget-wise. We allocate the people you need, when you need it for your product. You also leverage geography to get the most out of your $$$ (our team is located in Bucharest, Romania). 
4. Quality first. We take great pride with the quality of our work. But we anchor our approach in the reality, taking into consideration the given constraints: time and budget.
5. You leverage our knowledge. We are experts and leaders in our fields, we invest a lot in our own knowledge. This knowledge will take your business to the next level. 
Awards & Nominations (2)
stars
Proud Member of the US Embassy Delegation at CES 20182017
Certifications
Certificada por Sortlist
Profile verified by its owner
Ubicación
Servicios ofrecidos
Operamos en diferentes sectores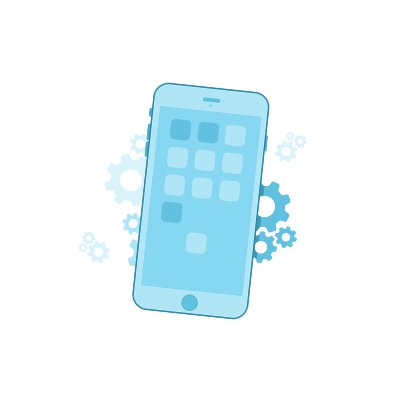 App móvil
We help our customers create amazing mobile experiences for their audiences. Our track record: - Built apps featured by Apple and Google - Launched over 50 apps on the App Store and Google Play Store since 2009. - Our apps have over 10M users worldwide. We complement our world class mobile development skills with product design and support it with great backend (infrastructure) engineering skills. Our mobile services: - Native iOS (Swift, Obj-C) - Native Android (Kotlin, Java) - Hybrid (React Native, Ionic)
Solicitar información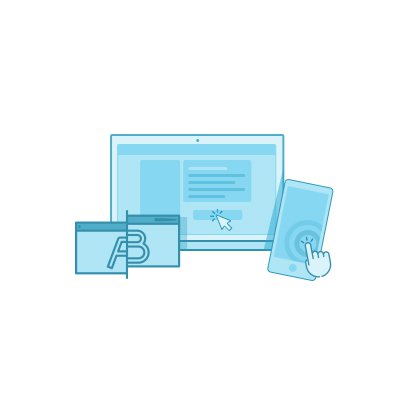 Aplicación Web
We create beautiful and immersive web apps based on state of the art technologies. Technologies we use: - Angular - React - Vue.JS. We complement our web apps development skills with product design skills and amazing backend (server-side) engineering skills.
Solicitar información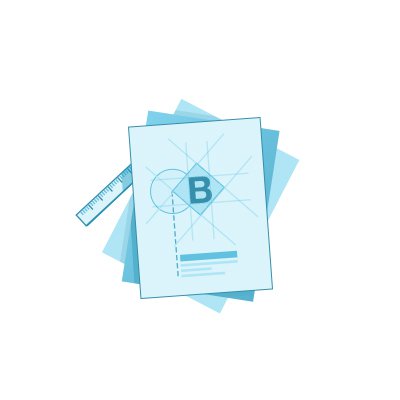 Branding y posicionamiento de marca
We help our customers create a brand that is relevant & attractive for your market, audience.
Solicitar información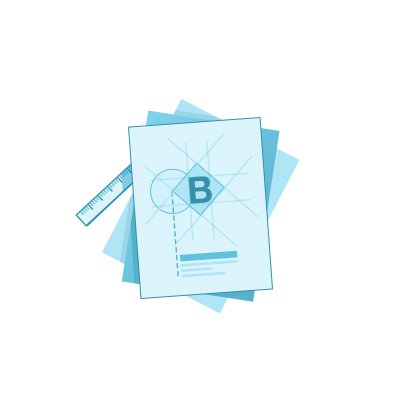 Diseño Gráfico
Our focus is on Product Design, part of it is Graphic Design. We offer Graphic Design services that help companies communicate easier and better with their audience. We can help you with: - Branding/Identity: we create a brand that is relevant & attractive for your market, audience - Communication strategy: we help you plan and execute an effective communication strategy for your audience. We also create the necessary digital materials - Creative Concepts - Digital Design Execution
Solicitar información
Algunas métricas sobre la agencia
Anteriores trabajos
Mira los últimos trabajos que hemos realizado para nuestros clientes
Comentarios de los clientes
Lee los últimos comentarios de nuestros clientes
7 comentario(s) publicado(s)
Andreea Udrea

lead researcher en SkinVision B.V.

We made a great team with AB4 working at SkinVision. They understood the research requirement and complications and helped us integrate our work in the SkinVision mobile apps with ease. I highly recommend them, they are a team of doers and creators.

Laurentiu Balasa

CEO en T-Me Studios

Great team, great vision. Fully involved in the process of developing and publishing a mobile product.

Mihnea Hanganu

General Manager en VRTW

We have an amazing collaboration with AB4 Systems. They took the software product responsibility in their own hands and made sure they deliver a great experience to our users. VRTW community members are in love with the apps and listen our music all day long through the mobile apps/voice assistants/smart speakers. We highly recommend anyone to start working with AB4 Systems asap! They are the best!

We contacted AB4 Systems in order to build an invoicing app for freelancers, we did something ourselves, but we blocked and tried to find somebody with experience in building apps, like this we've arrived at AB4, and I don't regret it, they have an awesome team and helps us to launch the app in just a couple of months. I will recommend them anytime, aside from our contract they came with advising.

Alexandra Grigorescu-Botan

Child Protection Consultant en -

We worked with AB4 Systems to develop an IT solution within a pilot project for case management, real-time monitoring, and data processing and reporting to be used by community professionals and county level specialists working in the public sector, starting from the needs identified in the field and evidence generated by studies and research. The IT solution has two main components: i) a mobile application that is used by community workers in their field work and contains an interview guide for collecting data on all the members of a household, generates a diagnostic of the household children's and women's vulnerabilities, and suggests a list of basic services, while providing users with a powerful case management tool; ii) a web-based platform, which provides data aggregation at local, county and national levels and generates reports for activity monitoring and evaluation purposes or in support of interventions, projects, policies etc. AB4 Systems provided adequate support in ensuring system integration and, based on the needs of the project, in integration with a Business Analytics platform. The process of integration with the BA platform was a major milestone in the development and testing of the product, allowing data analysis and generating data visualization. The AB4 Systems team is great, with highly professional, passionate and motivated software engineers. They always tried to achieve high results. Our collaboration was smooth and easy as the team always works to anticipate the needs and to pro-actively respond. There were situations with a huge load of work, in a very short period of time, and they were responsive and delivered in a timely manner, doing the extra mile effort that needed to be done. Working in the social sector, with a pilot project approach, the costs were always a key aspect, as we needed to develop an IT solution while using the most efficient and effective solutions. AB4 Systems's team has always recommended open-source frameworks, whenever available and otherwise presented us with options presenting the pros and cons for various solutions. During our collaboration, the team was very responsive and our communication was always smooth and easy. They do their best to adapt to the needs of the client, while always having an eye on the end-user. Working with AB4 Systems was a very good experience for development of quality software, ensuring all stages of software development process including definition, design, coding, code control and reviews, testing, release management and product integration.

Madalin Bosinceanu

Operational Manager en Valuement Group

We turned to AB4 Systems for a project concerning one of our large retail clients who is in need of a discount management platform. The request was to build an initial PoC based on some specifics, which the guys from AB4 Systems delivered after only two sessions with them, one of which focused on UI/UX. Needles to say that based on my experience, I definitely recommend working with them, for both their friendly approach and efficient communication, as well as for their world-class experience and outstanding technical skills. Also, they serve one mean coffee at their HQ.

Mircea Popa

Cofounder en Medicai

I can think of no better team to work with when it comes to product development. The support AB4 gave us through the last year was game changing for Medicai. They are not contractors, they are part of our team. We rely on their judgement for our most complicated decisions with regard to the product.
add_circle_outline
Añadir un nuevo comentario
Déjanos guiarte hacia la mejor agencia
Desde diseño web hasta las campañas de publicidad, te guiamos hacia la agencia ideal que se ajuste a tus necesidades y presupuesto. Luego, compara y contrata la más adecuada para ti.
Encontrar mi agencia
100% gratuito - Sólo cobramos una comisión a las agencias que quieran colaborar contigo.